Hello Hive family,
Today is a special day. There's the Hive Power Up Day challenge, the Eid Mubrak and moreover in our wonderful land it's the national fest 😇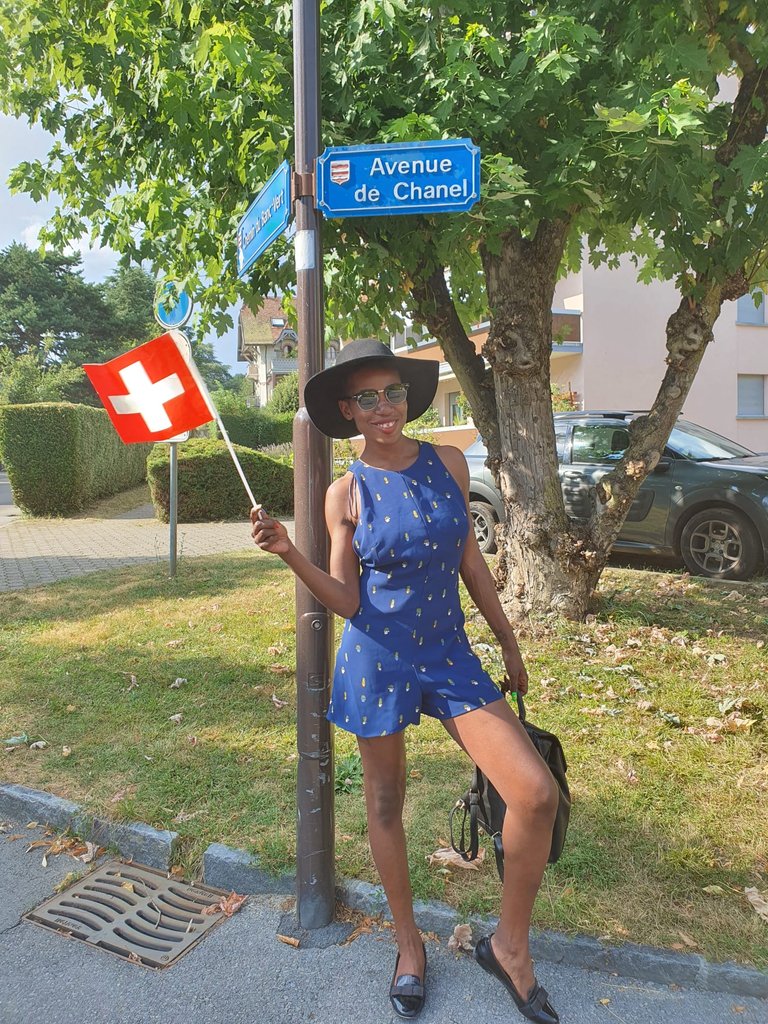 Unfortunately, this year because of Covid in at least 7 cantons fireworks have been banned. For information, in Switzerland there are 26 cantons.
So actually in our city fires are unfortunately forbidden. I think it's the first time that it happens like this because I have no memory of it...
So it will be a calm night by my side.


I accompanied a friend to visit an apartment. When we came back, we joined one of her friends who was making a barbecue with her family. It was very nice.
As you can see today, I went to the Chanel Avenue. We was driving when I saw this blue pannel and I asked my friend to stop, so I could take a picture with her Samsung Galaxy S20 😤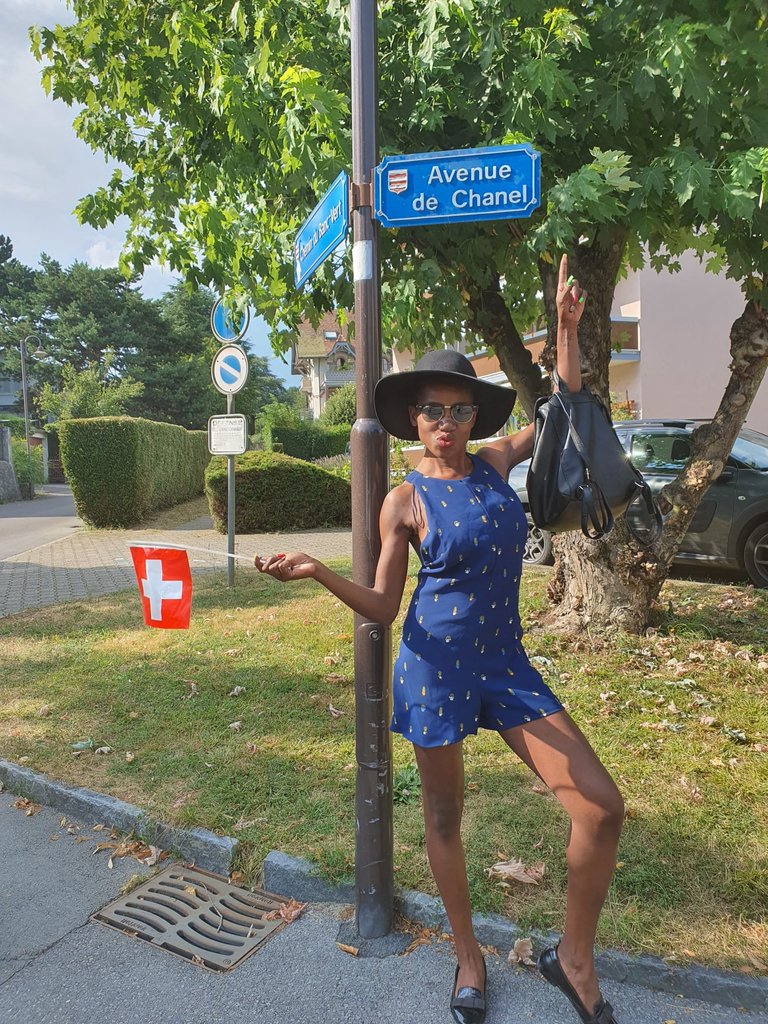 Chance at the Chanel Avenue is like Martine à la foire, lol 😂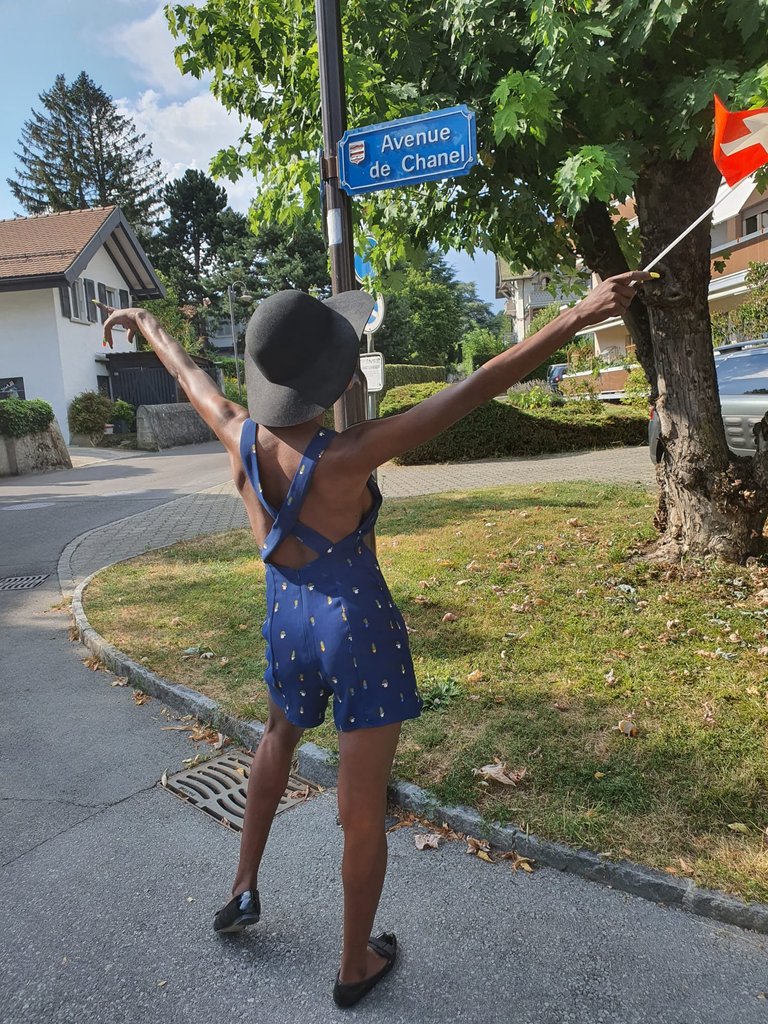 Happy National Day to all my Swiss compatriots on Hive and all around the world.
Always with love and hugs 😘