Hello Hive,
How are you today?
Yesterday after having my nails done, I go to a shop in the center of my city to see if I could buy some African prints masks.
Passing by, I noticed that the alley was pretty special. Indeed, often decorated and painted differently by huge frescoes on the ground, the Chavannes street is a place that everyone knows and very frequently visitedin Neuchâtel.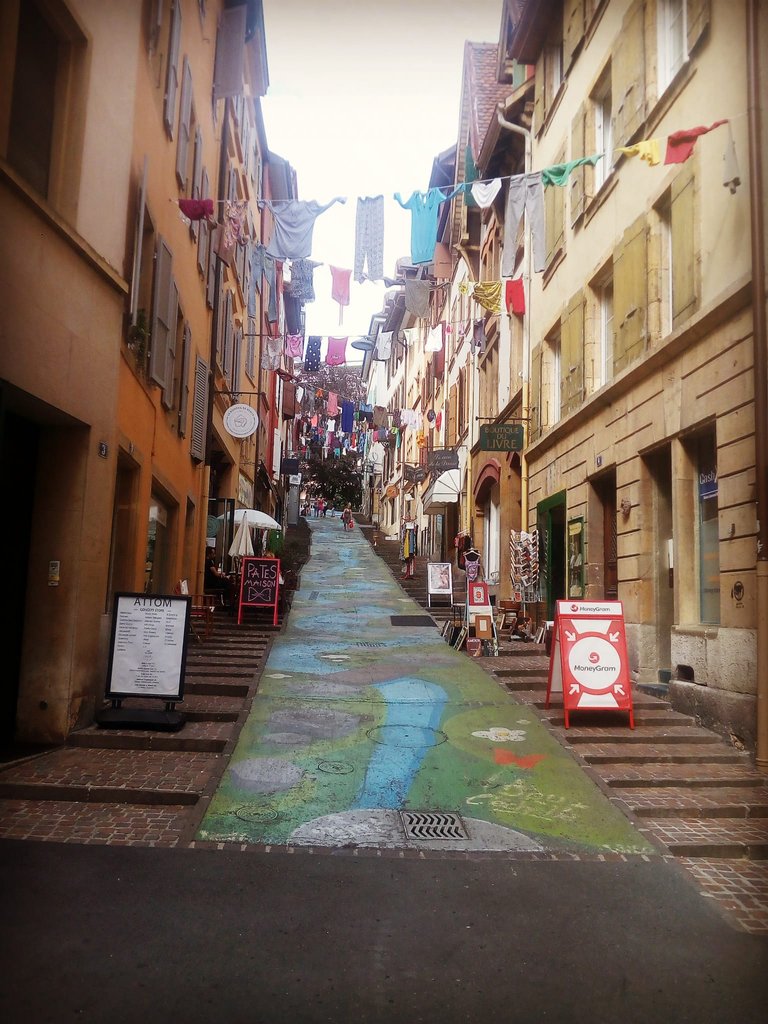 It feels like the south with all this clothes hanging. It's not very common especially in Switzerland 😄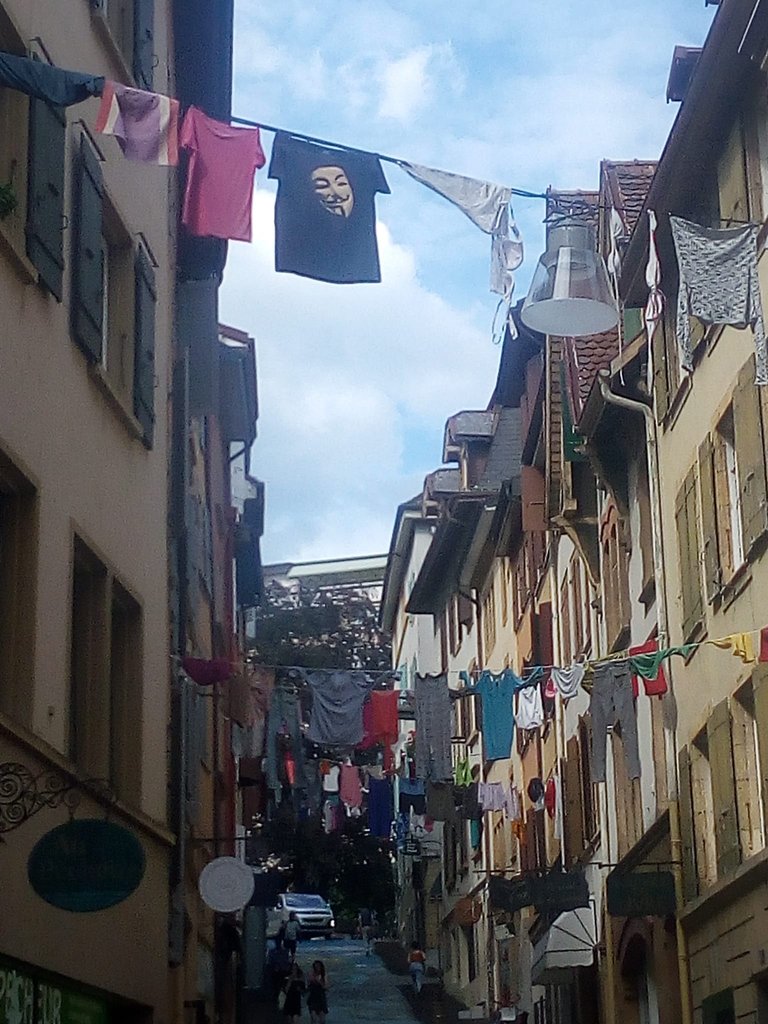 As you can see, there even was an Anonymous T-shirt, aha that's cool.

After this caption, I stop by to talk to a friend when we met one of our champions. Johan Djourou, a professional football player belonging to the Swiss national team.
He was walking around when I ask him : Djourou ?
He said : Yes.
Oh, I esclamed myself, what are you doing, can we take a picture together? He accepted.
I told him that my name is Chance and with one elbow punch to say hi, he laugh.

After, I ask him why he was there because, he normally play in Geneva or elsewhere in a worldwide soccer club. He told me he just began to play in our city team Xamax FCS. I was happy to heard it and I followed :
Oh very nice, we will come to support you but you have to win 😂
I have tried to make it horns but he was too high. Ahaha.
A bad photographer friend took the picture of us. GGRRRR... I do not have a nice face 😒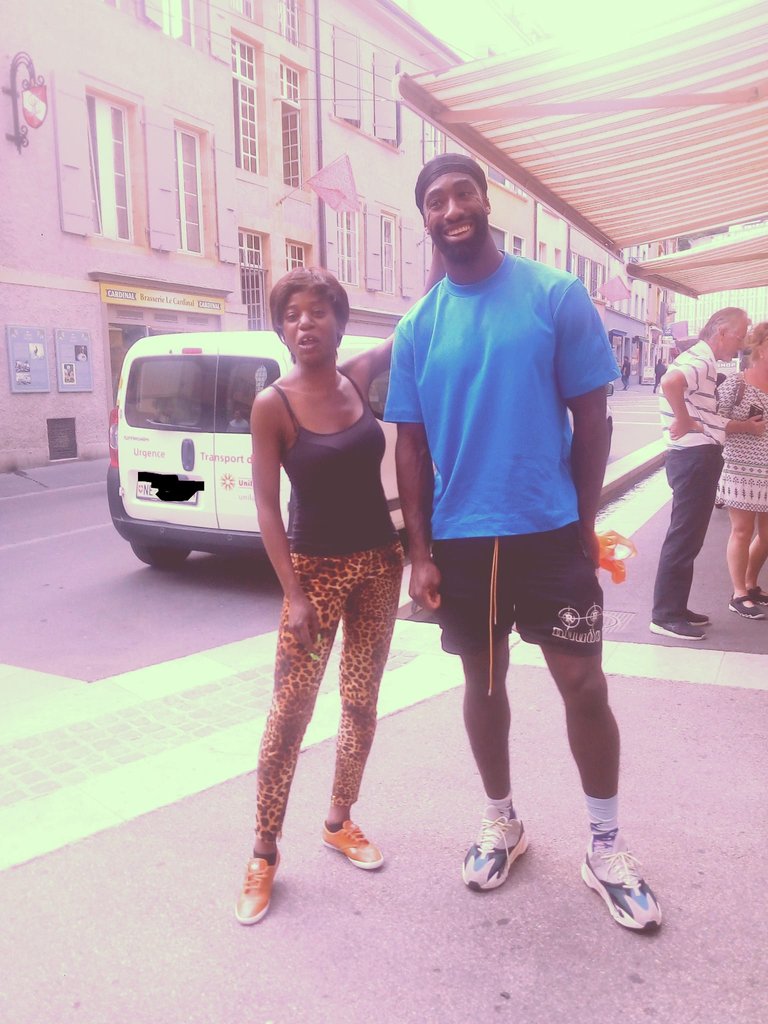 At the end, I finished with a big: WELCOME TO THE CITY 😊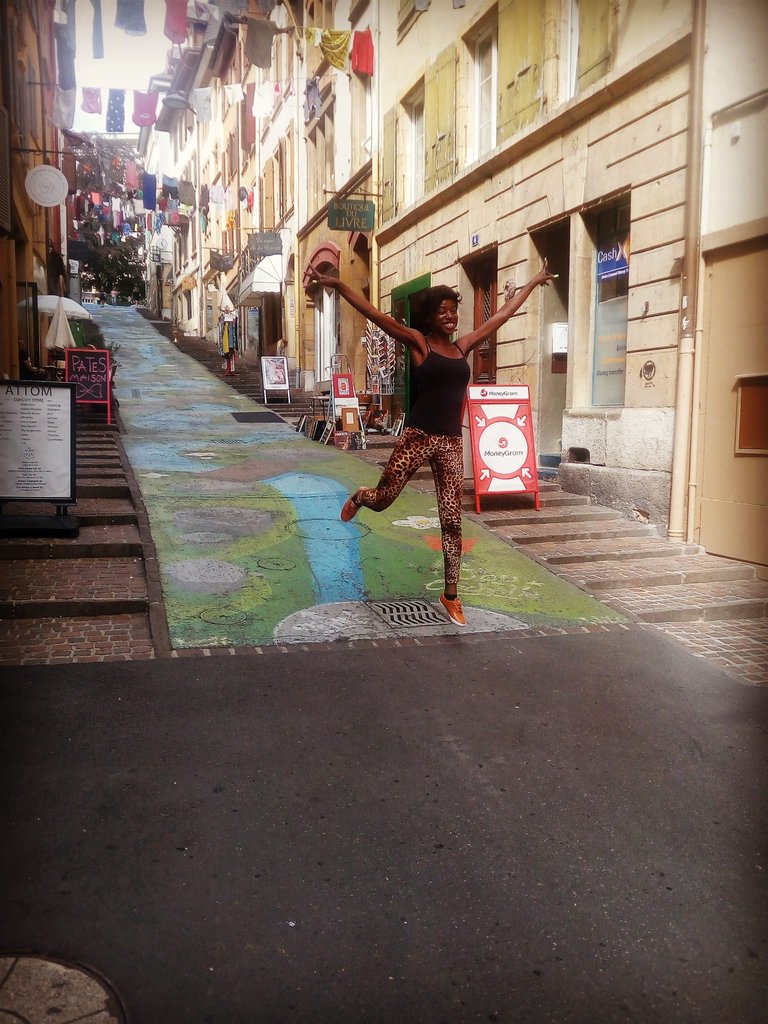 It was a good day.
All picture have been taken with my Wiko.


Posted via neoxian.city | The City of Neoxian