The season was pretty unremarkable. I don't even remember what level I got to, as other things have been on my mind recently. Between the US economy collapsing, me working from home, kids homeschooling, and Steem imploding, I didn't even notice the season was over until I logged in to do my daily quest and saw that I had rewards to claim. Here's the best of what I got.
Start it with a Manticore. It's a solid card and an important part of every Daria team I run.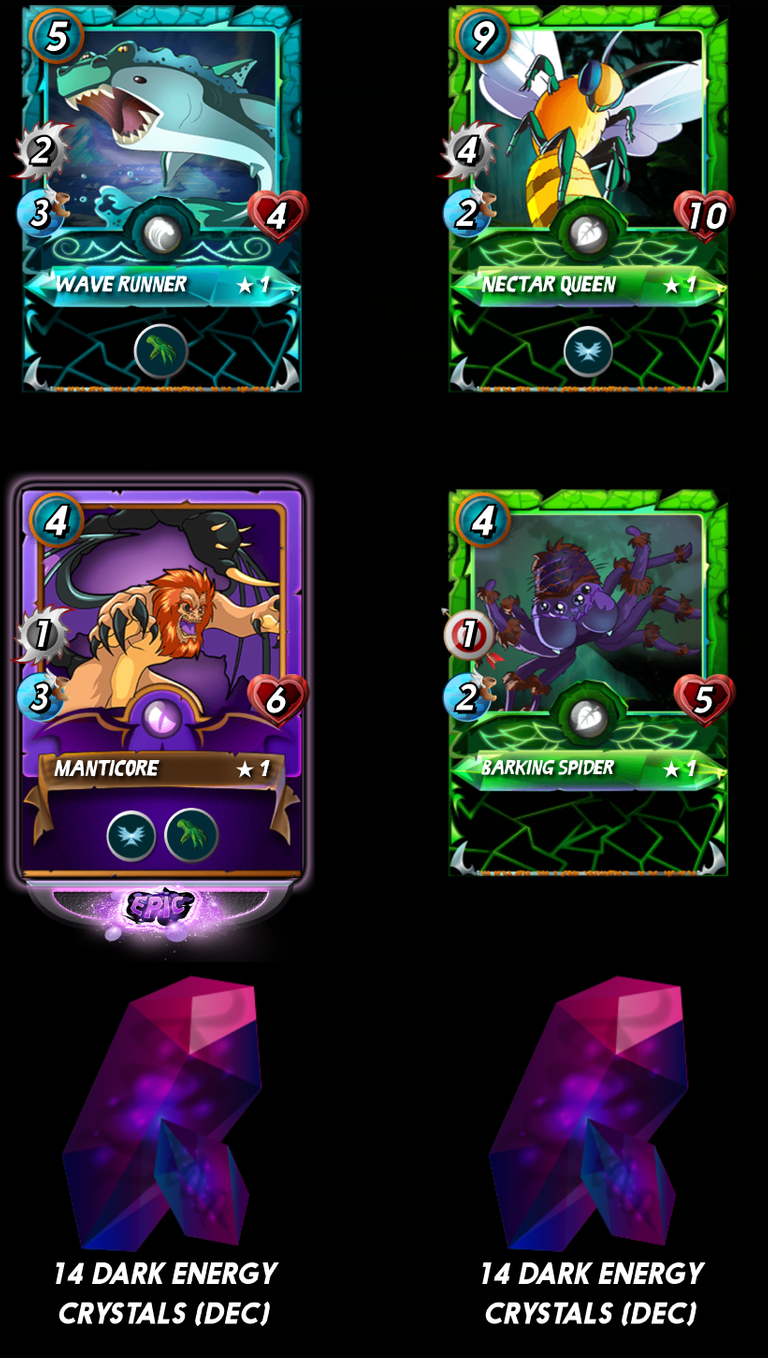 Next, the big story is the Pyromancer. I'm not terribly familiar with this card, but at lower levels it seems a bit Mana expensive for what it is. But when you get to level 4 and get that Knock Out ability the value is there.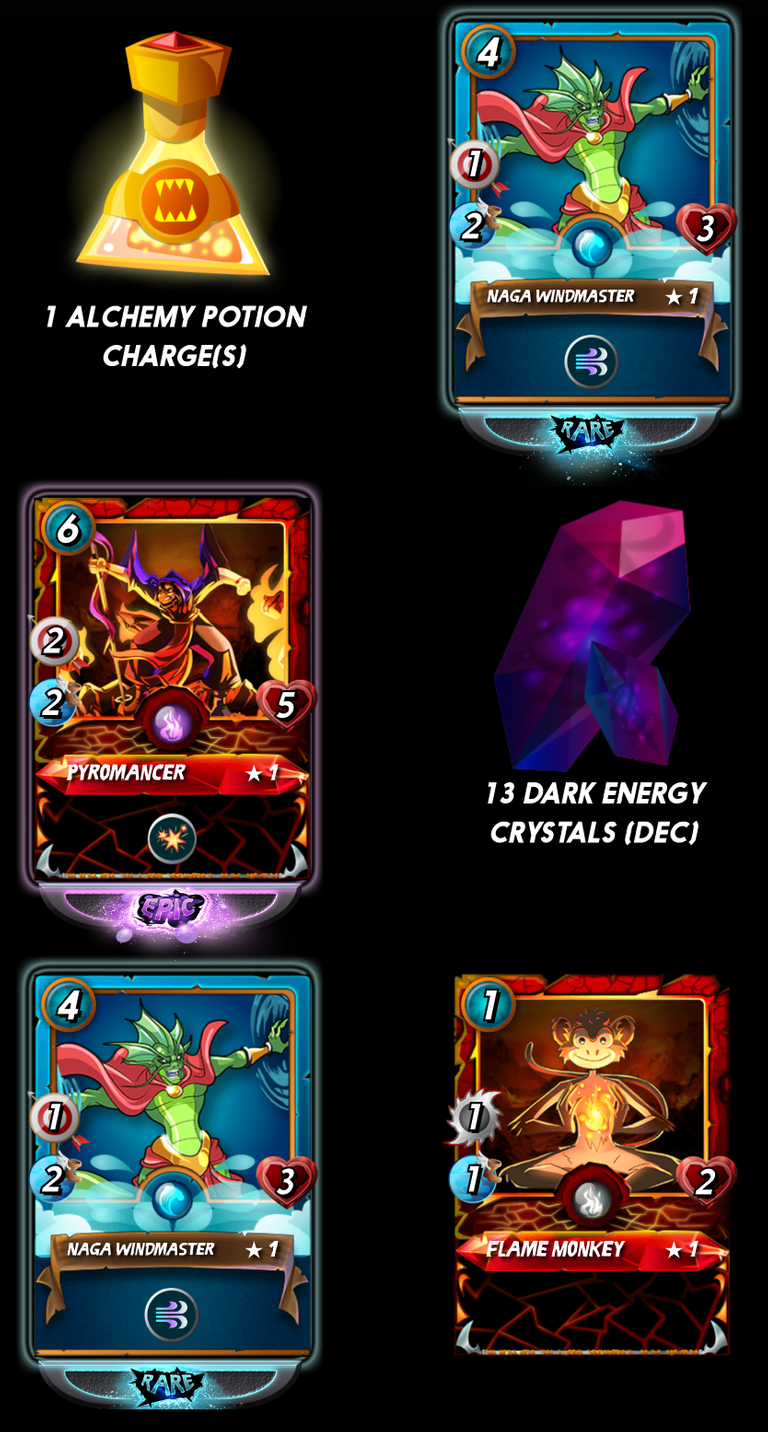 Lastly, I got a huge chunk of DEC. I can't recall ever getting this much in a single chest, so that was pretty exciting. But then the last couple days DEC had been tanking with all the other SCOTS, so maybe it's not all that exciting. Still, no matter the exchange rate, it's still worth a pack and a half, so that's pretty good.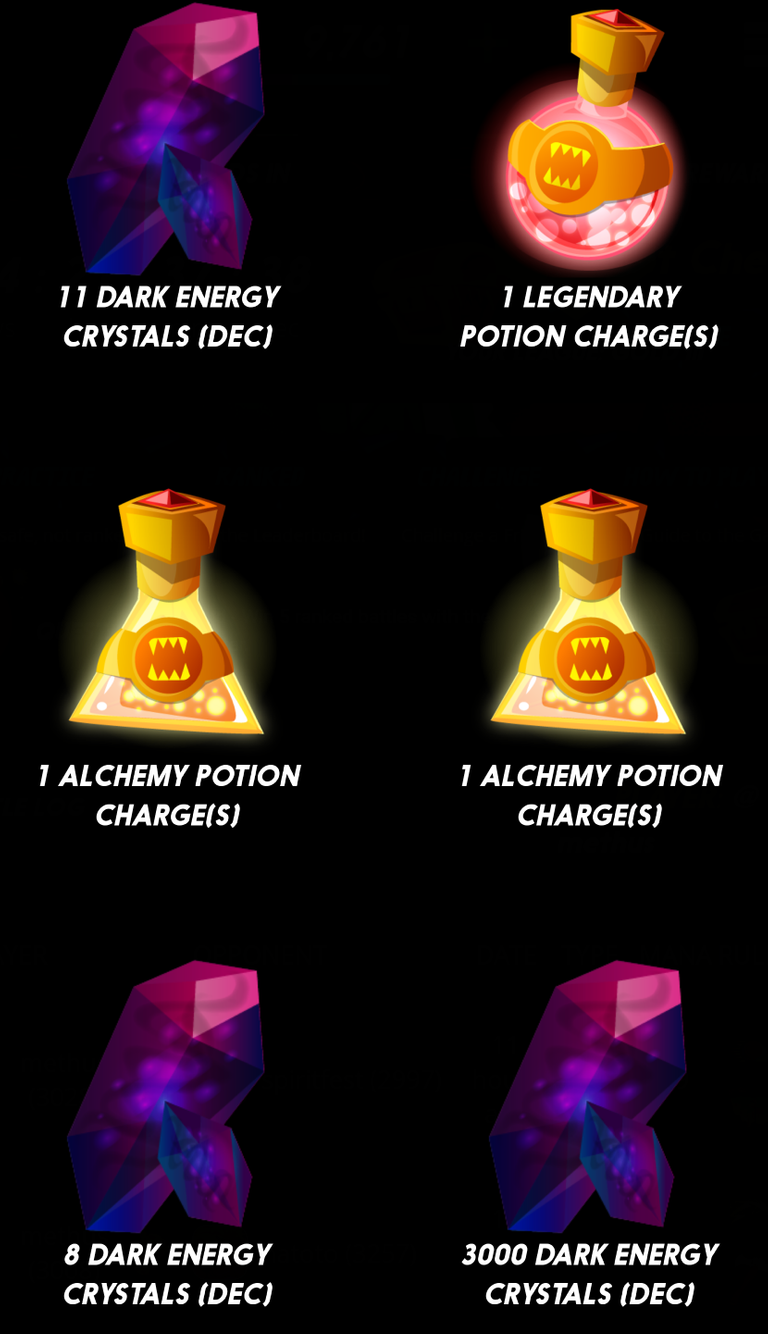 Posted via neoxian.city | The City of Neoxian