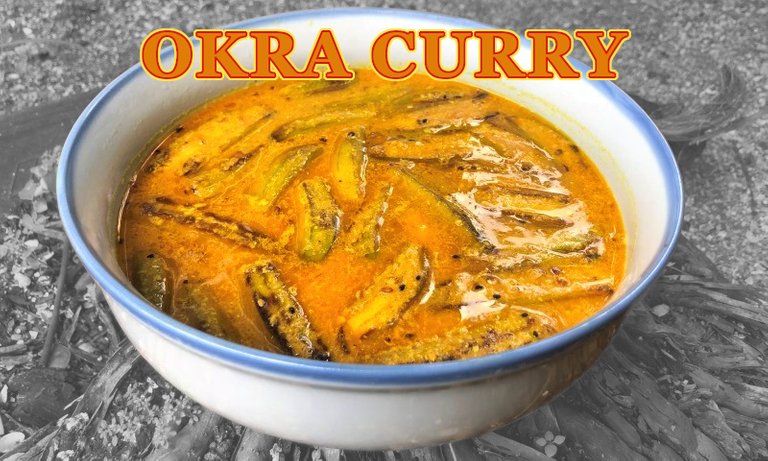 It's #FruitsAndVeggiesMonday once again, and I wanted to share one of my family's favorite foods, my spicy okra curry.
The okra isn't the least bit slimy, so you'll find this recipe an easy way to get your kids to eat okra too.

OKRA CURRY 👨‍🍳 ITAL RECIPE
for
hosted by: @lenasveganliving & @plantstoplanks

     Okra is one of the reasonably affordable foods in Suriname, and now that I think about it, okra seems to be relatively affordable wherever it is grown.
     Also known as "ladies' 🖖 fingers" by some countries, okra is chocked full of nutrients and antioxidants, and can even lower your risk of heart disease. I hate to admit the reason we a lot of okra is simply the price per kilo, but at least it happens to be healthy also.
     Carbon is your friend in this recipe. You actually want to burn the okra a bit, but not too much, for a roasted smoky flavor.

Okra Curry 🥣 Ingredients

Primary Ingredients

⋆ okra - 16 to 20
⋆ Madame Jeanette chilies - 2
⋆ cumin seeds - 1 tsp
⋆ mustard seeds - ½ tsp
⋆ kalonji - ½ tsp
⋆ besan - 2 tbsp
⋆ sea salt - 2 tsp
⋆ palm sugar - 1 tbsp
⋆ garam masala 3⁄4 tsp


Coconut-Peanut Powder

⋆ coconut powder ¼ cup
⋆ raw peanuts - ¼ cup



Tamarind Spice Paste

⋆ tamarind pulp - 1 tbsp
⋆ grated ginger - 2 tsp
⋆ turmeric powder - ½ tsp
⋆ chili powder - small sprig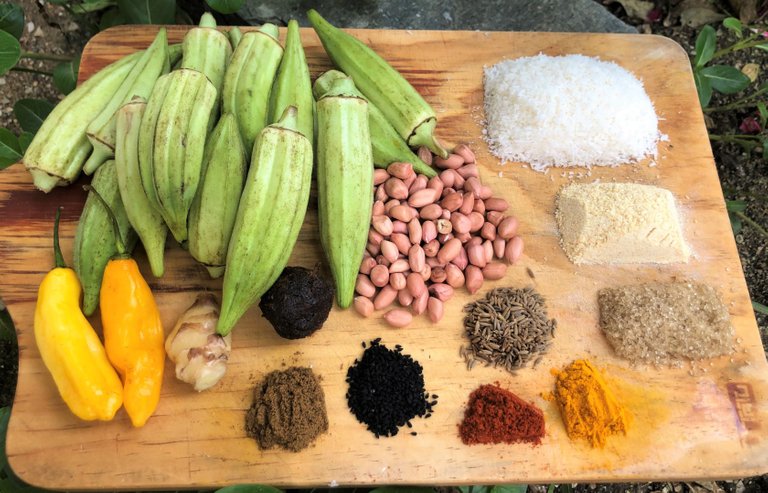 👨‍🍳 Cooking Method 🔪

Carbon Is Your Friend
     This recipe is fairly simple, but super delicious. The key is getting some charring on your okra so that the curry takes on a roasted flavor.
     If you aren't psychopaths like us, you don't have to add the two Madame Jeanette chilies to this recipe.
STEP 1

Wash the okra and chili peppers, then slice down the middle lengthwise.

Stir-fry them in 2 tbsp of oil until a bit charred.

Smart curry ninjas remove the seeds from Madame Jeanette chili peppers first, then set aside 🐱‍👤

STEP 2

Finely grind the peanuts and coconut powder, reserve.

Overgrinding will result in coconut-flavored peanut butter 🥥

STEP 3

Grind the tamarind pulp, ginger, turmeric and chili powder with ¼ cup water.

Make sure all tamarind seeds are removed if grinding via machine, because your teeth 🦷

STEP 4

Respectfully and calmly stash your "curry kit" near the stove, as you will need things in quick order.

Okra is actually a fruit and Donald Trump is a fake ginger 👨‍🦰

STEP 5

Heat 2 tbsp of oil in a pan, then fry your mustard seeds and cumin seeds a few seconds.

Quickly add the coconut-peanut powder, reduce heat to low-medium, and toast until fragrant, stirring often.

Add the tamarind paste and reduce heat to low.

STEP 6

Work the mixture into a paste while constantly turning and spreading.

Keep doing this for a few minutes until you smell roasted tamarind niceness.

Look at yourself in the mirror and know that you just made the world's best curry paste 👩‍🍳

STEP 7

Add 3 cups water, sea salt and palm sugar, then simmer on low heat uncovered for 5-6 minutes.

The smell of your house will now begin to attract curry zombies, so be careful 🧟🌶️

STEP 8

Add the okra, chili peppers and garam masala, and return to a simmer.

Simmer with pot covered for another 4-5 minutes.

You've done it, you are a Hive chef my friend 🤝
     "What, no garnish?" Yes, I dropped the bar on this one. Normally I'd make a chili flower or sprinkle some culantro, but this is soulfood, it doesn't need dressing up.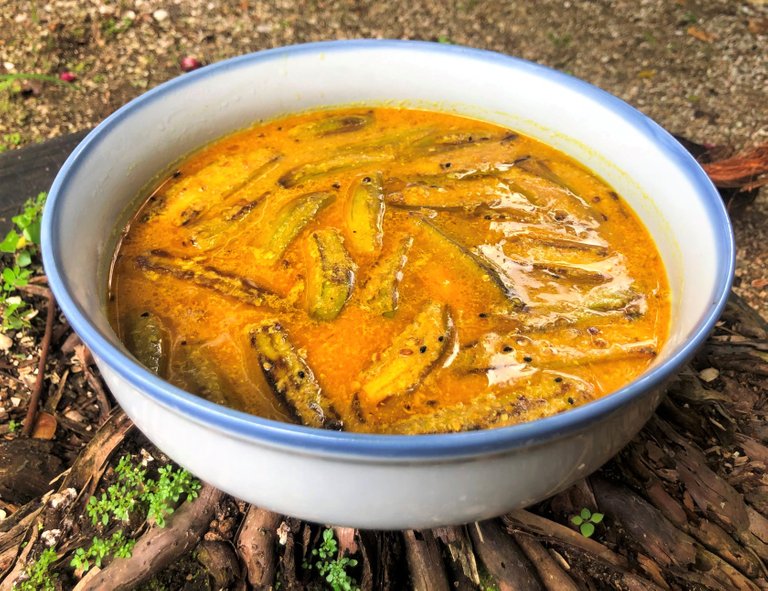 Satisfied customers are always important, and Monkey-B of the @KidSisters is among the most satisfied of customers.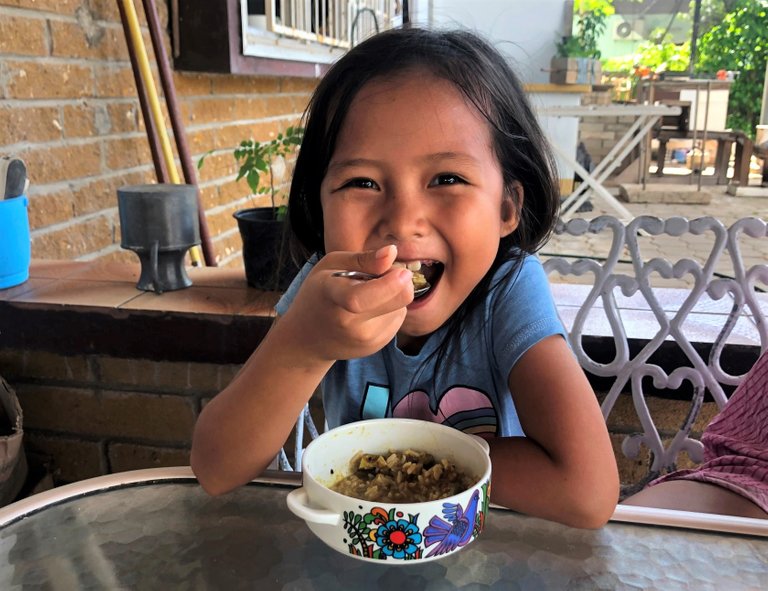 You don't need to add the Madame Jeanette chili peppers, most people would find the recipe spicy enough, but our family is a little crazy.

🙏 THANKS FOR READING 🙏
If you enjoyed this post, please upvote and reblog.

WE PROUDLY SUPPORT
@themarkymark
@joshman
@canadian-coconut
@azircon
@jeanlucsr

Posted via neoxian.city | The City of Neoxian