Greetings to the Neoxian community.
This is my crown, or rather it is the Crown of Christ. The flower that belongs to a bush with a very thorny stem. The plant is succulent and it is common to see in our homes and gardens that it's used as an ornamental plant for its abundant flowering and resistance. It remains in bloom for many days, each time new bouquets bloom, joining the previous ones and forming a large corsage around the stem of the plant. Hence the name "Crown of Christ".
Its scientific name is Euphorbia Milii. There are a variety of colors and sizes. The one that I like the most personally is the red one.
But also the Euphorbia, they are nuanced with pink and white interspersed. When exposed to the sun, the colors become very bright and its size is greater than the plant whose flowers are in the shade.
---
Saludos a la comunidad neoxiana.
Esta es mi corona, o mejor dicho es la Corona De Cristo. La flor que pertenece a un arbusto de tallo muy espinoso. La planta es suculenta y es común ver en nuestros hogares y jardines, que se usa como planta ornamental por su floración abundante y resistencia. Permanece en floración por muchos días, cada vez florecen nuevos ramilletes, uniéndose a los anteriores y formando un gran ramillete alrededor del tallo de la planta. De aquí parte el nombre de "Corona de Cristo".
Su nombre científico es la Euphorbia Milii. Hay variedad de sus colores y tamaños. La que más me agrada personalmente es la de color rojo.
Pero también las Euphorbia, son matizadas con el rosado y el blanco intercalado. Ante su exposición al sol, los colores se vuelven muy brillantes y su tamaño es mayor a la planta cuyas flores están a la sombra.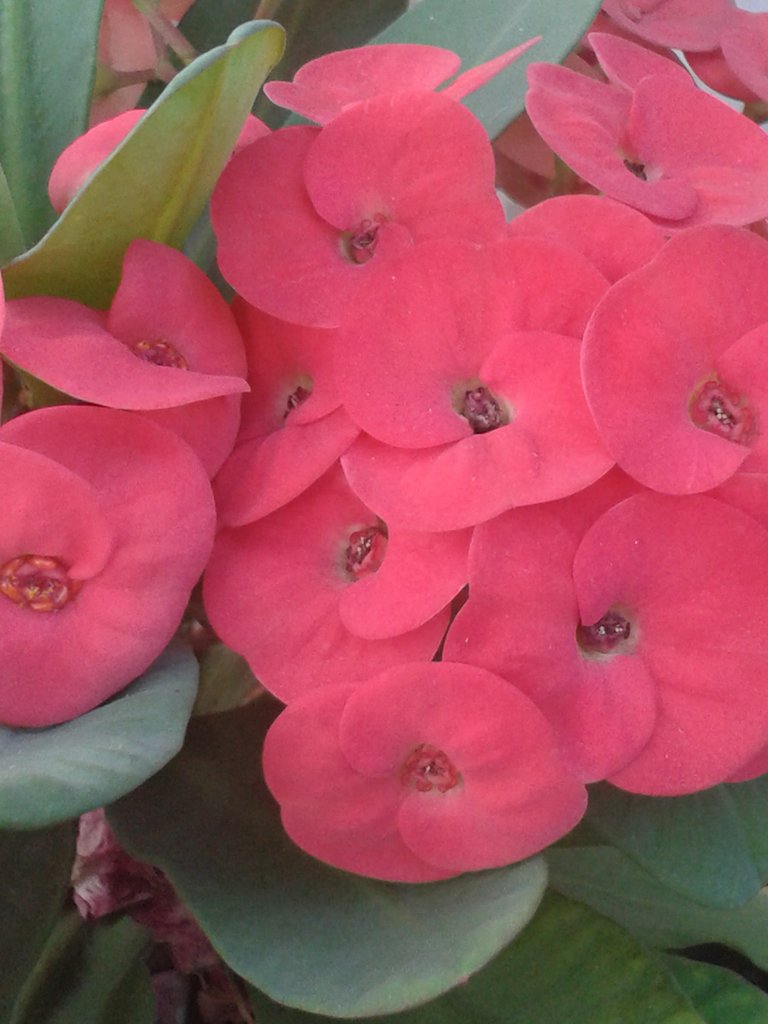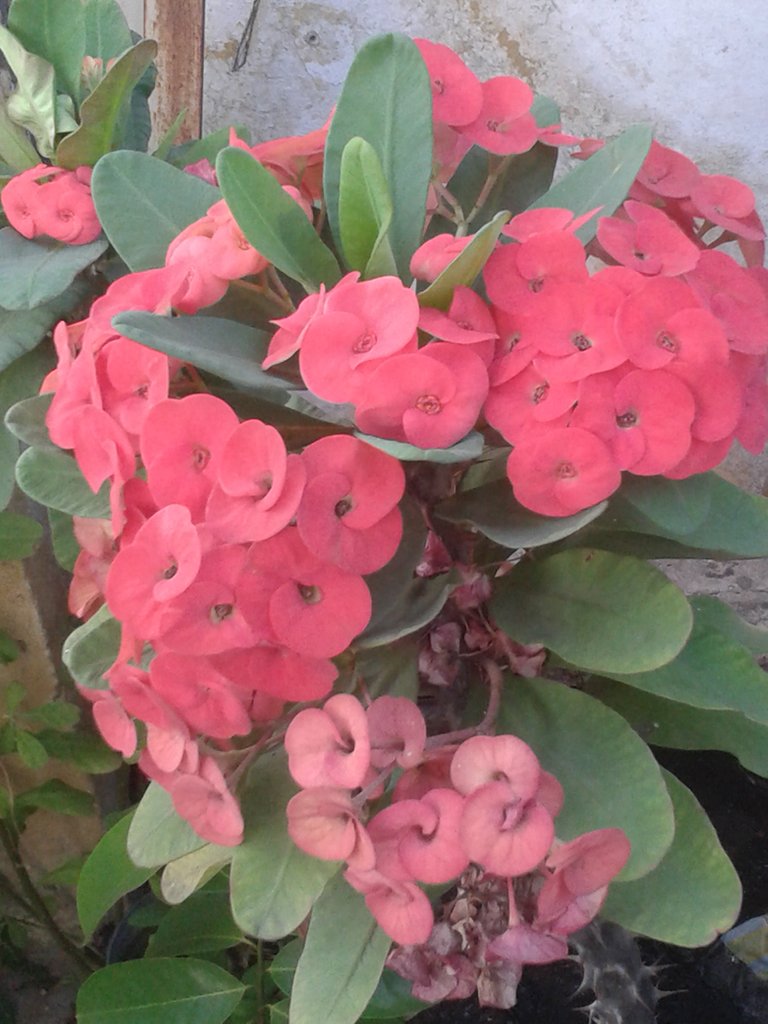 There is a plant with a smaller size than the previous one and with a greater variety of colors. They range from white, yellow, pink to red. Always with flowers in bouquets, with very small and showy flowers. The small plant differs in that its growth is not as abundant as the larger crown does. Its stem is also prickly. It remains in permanent bloom.
---
Existe la planta con tamaño menor a la anterior y con mayor variedad de colores. Van desde el blanco, amarillo, rosado hasta el rojo. Siempre con flores en ramilletes, de flores muy pequeñas y llamativas. La planta pequeña se diferencia, por que su crecimiento no es tan abundante como lo hace la corona mayor. Su tallo también es espinoso. Permanece en floración permanente.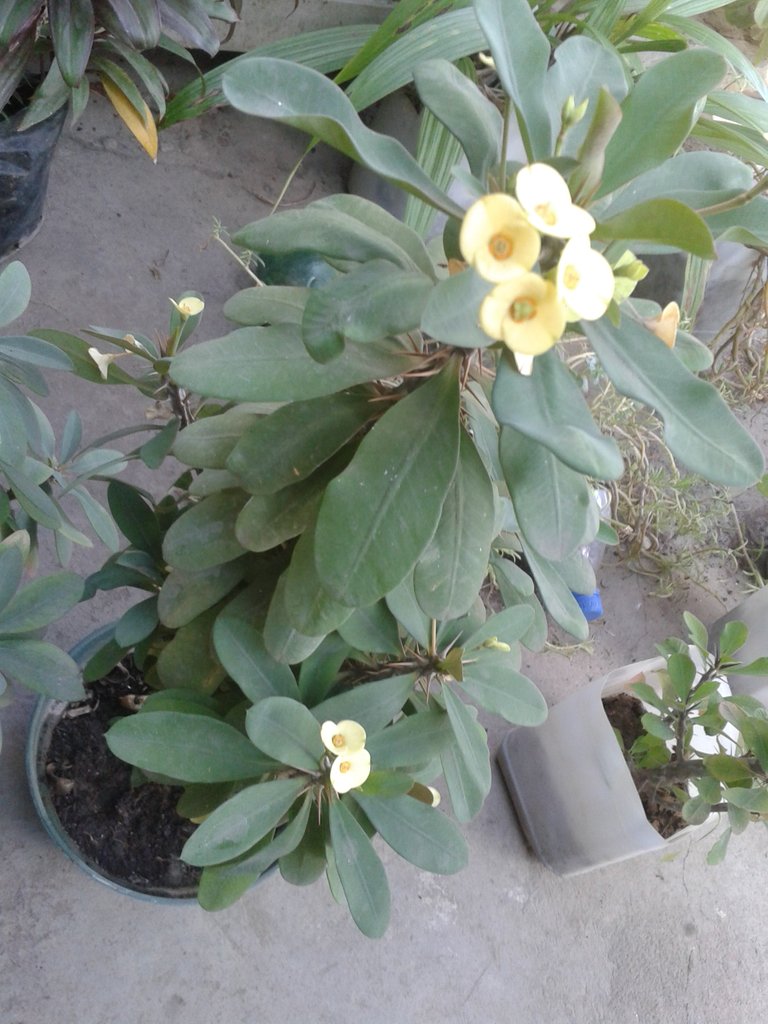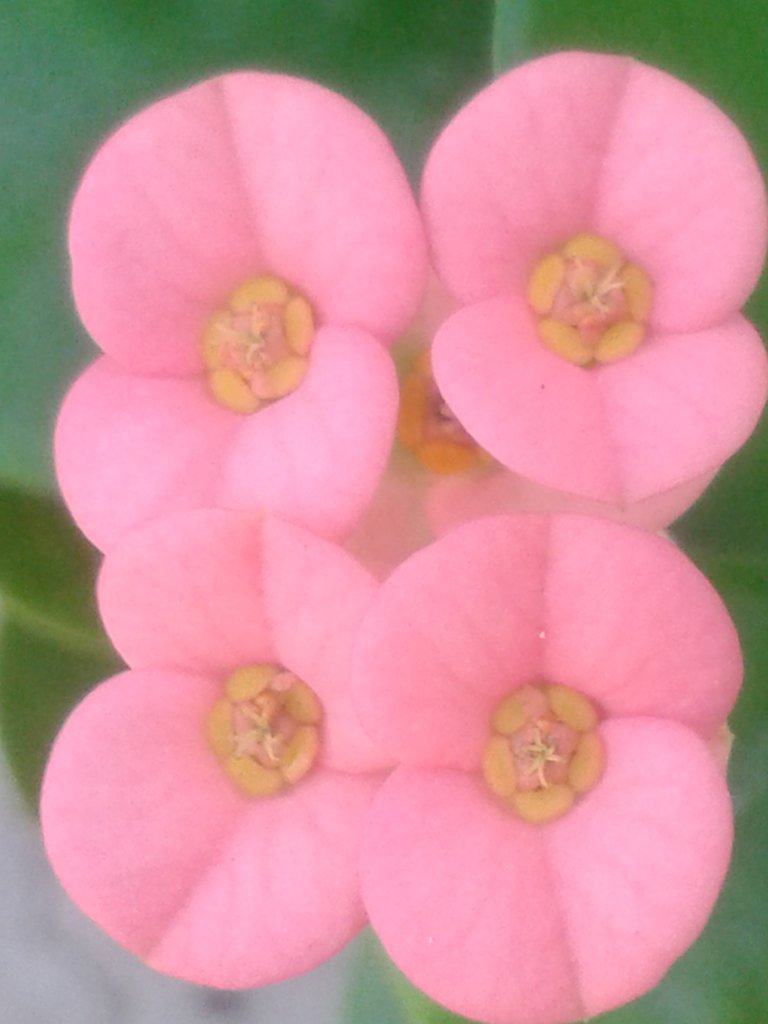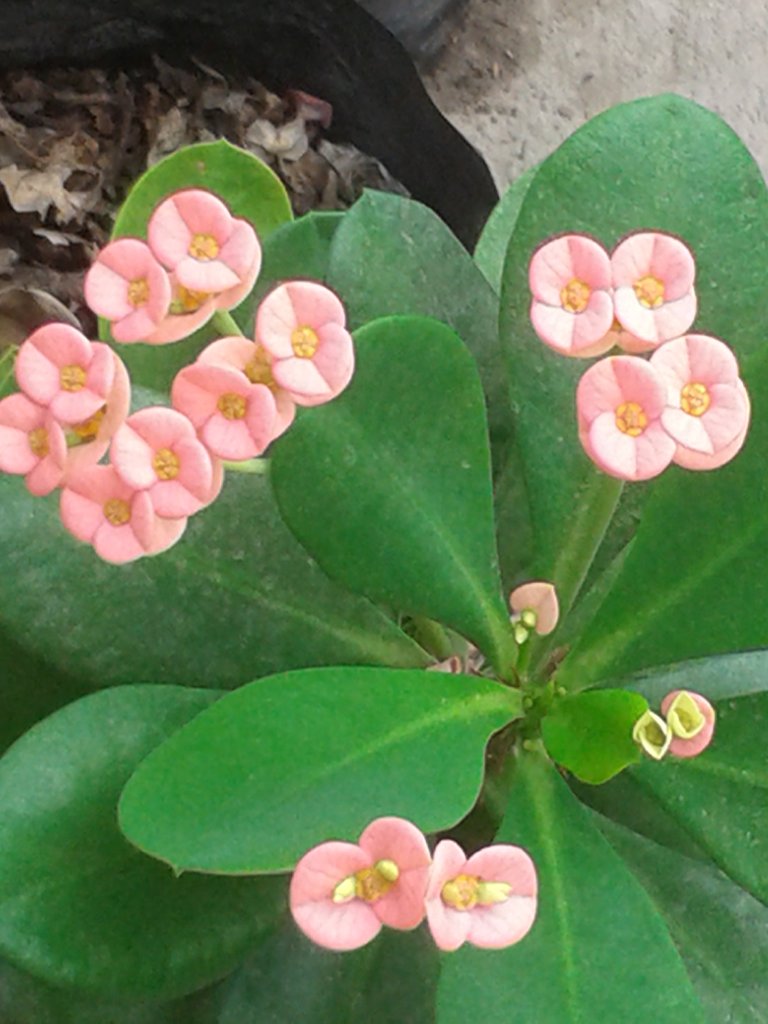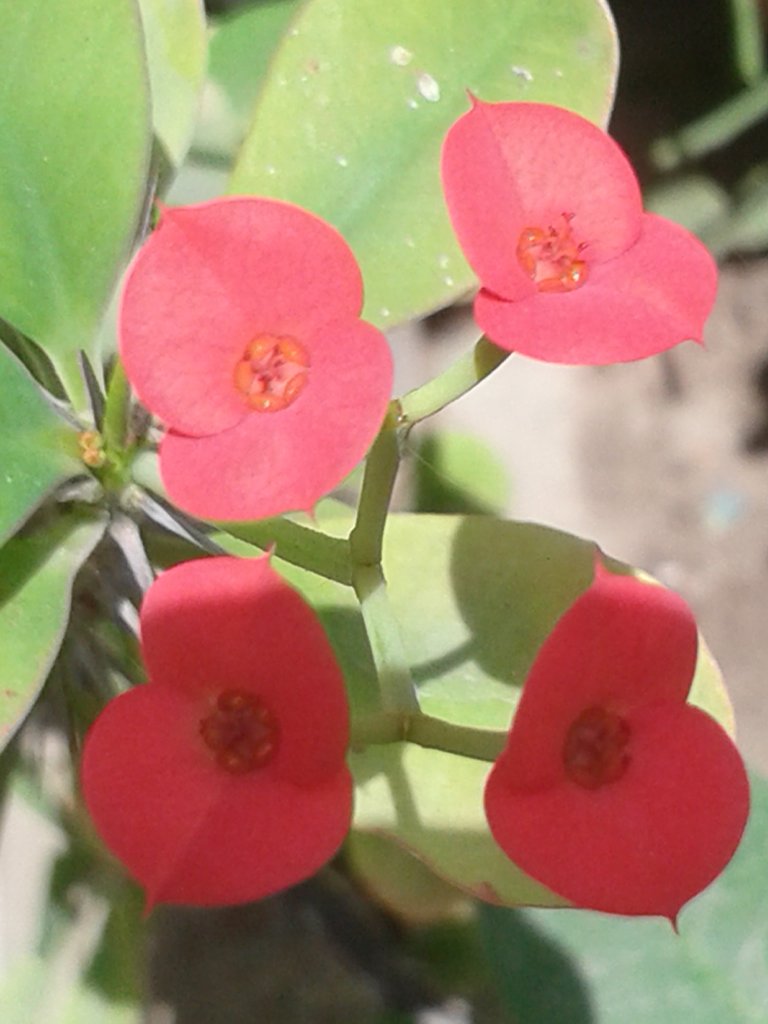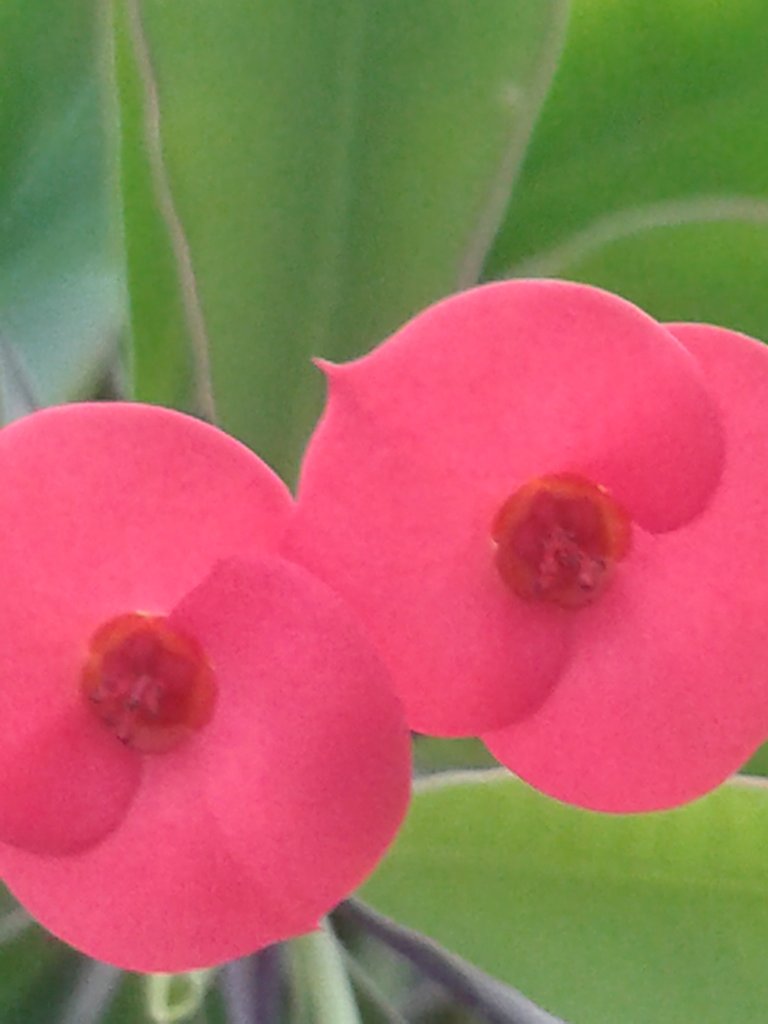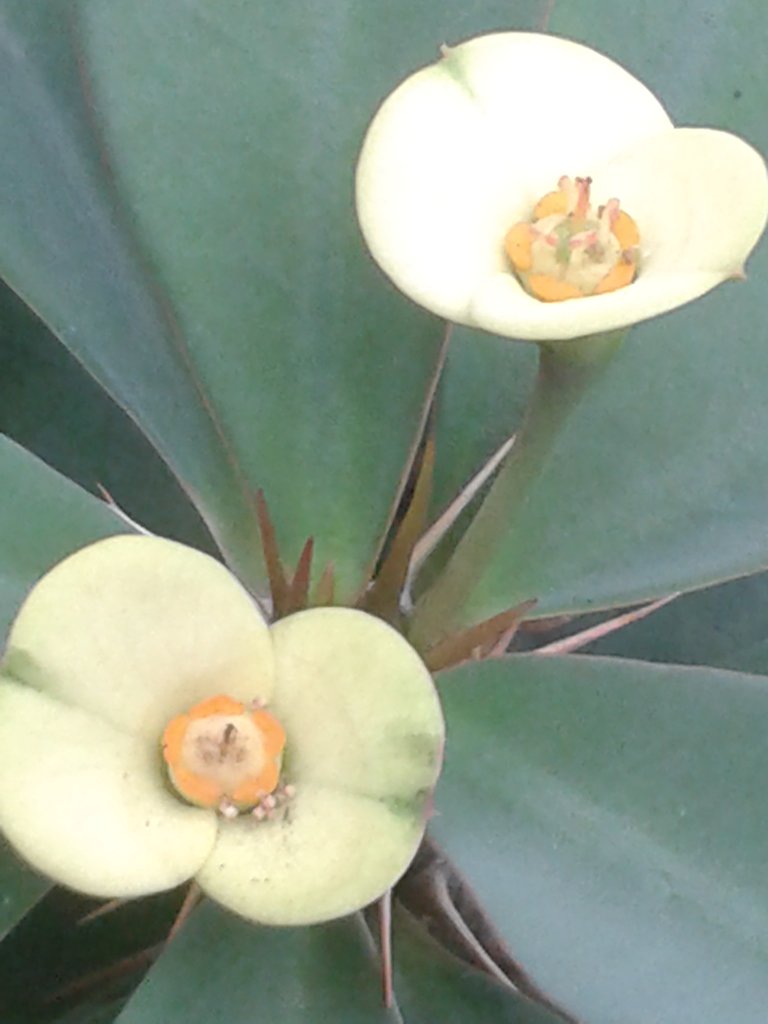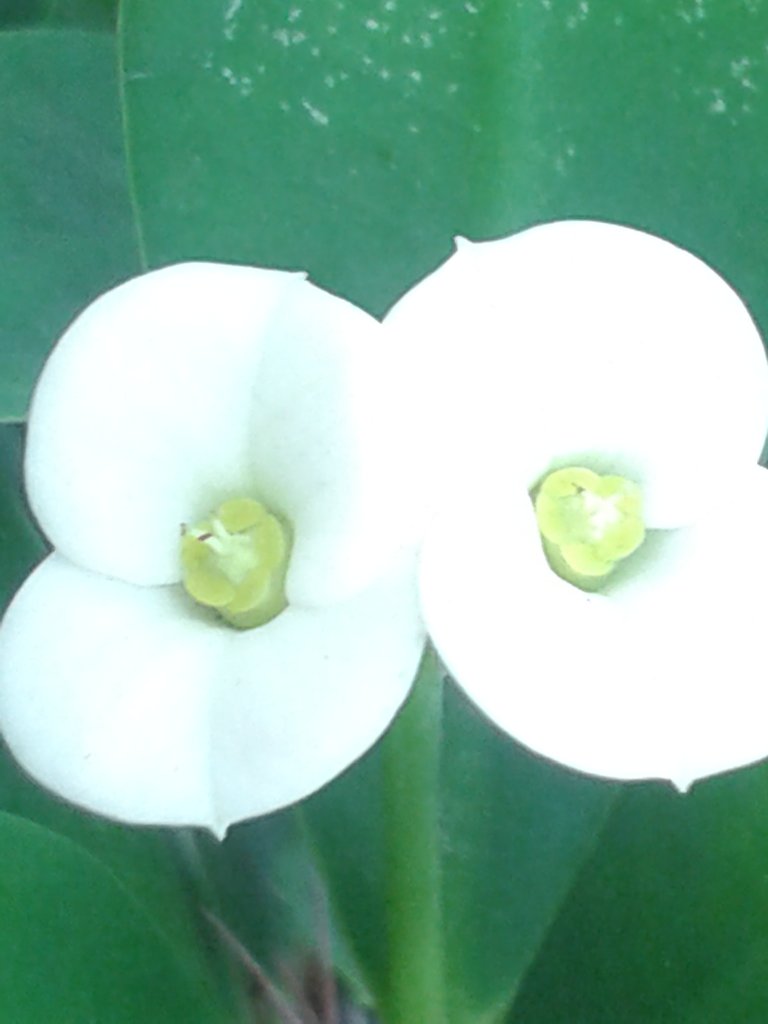 This is the nuanced flower. Under favorable conditions, all crowns grow exuberantly. They do it in abundance when exposed to the sun. With well-drained soils and the presence of organic fertilizer.
---
Esta es la flor matizada. En condiciones favorables, todas las coronas crecen en forma exuberante. Lo hacen en abundancia ante la exposición al sol. Con tierras bien drenadas y presencia de abono orgánico.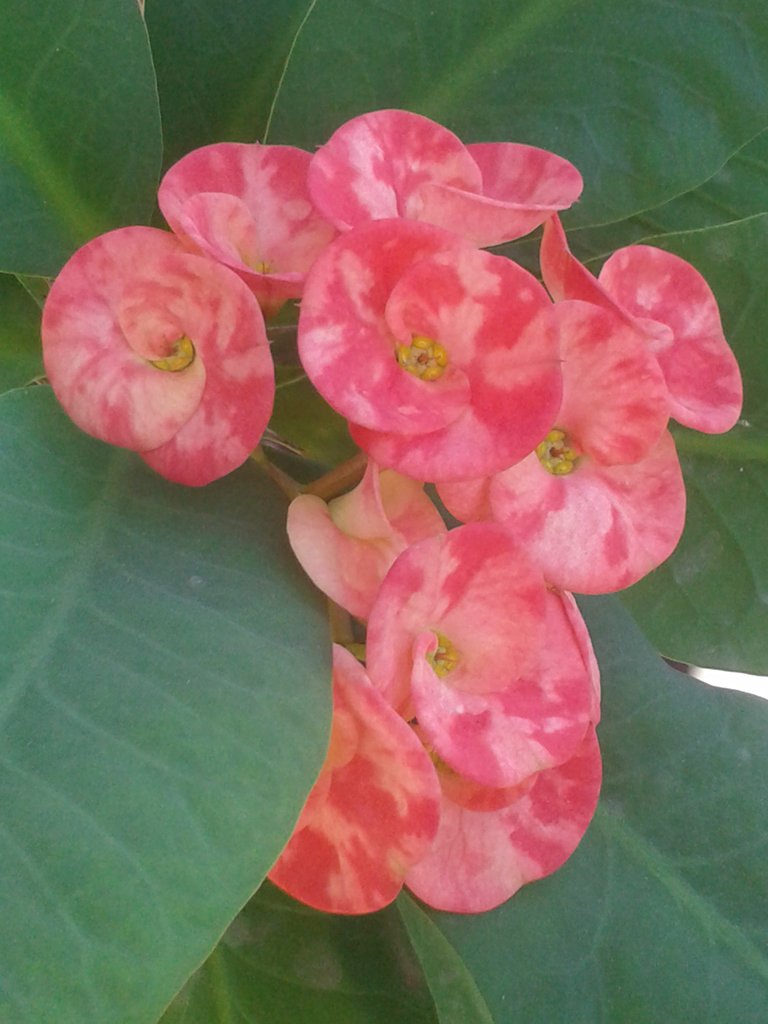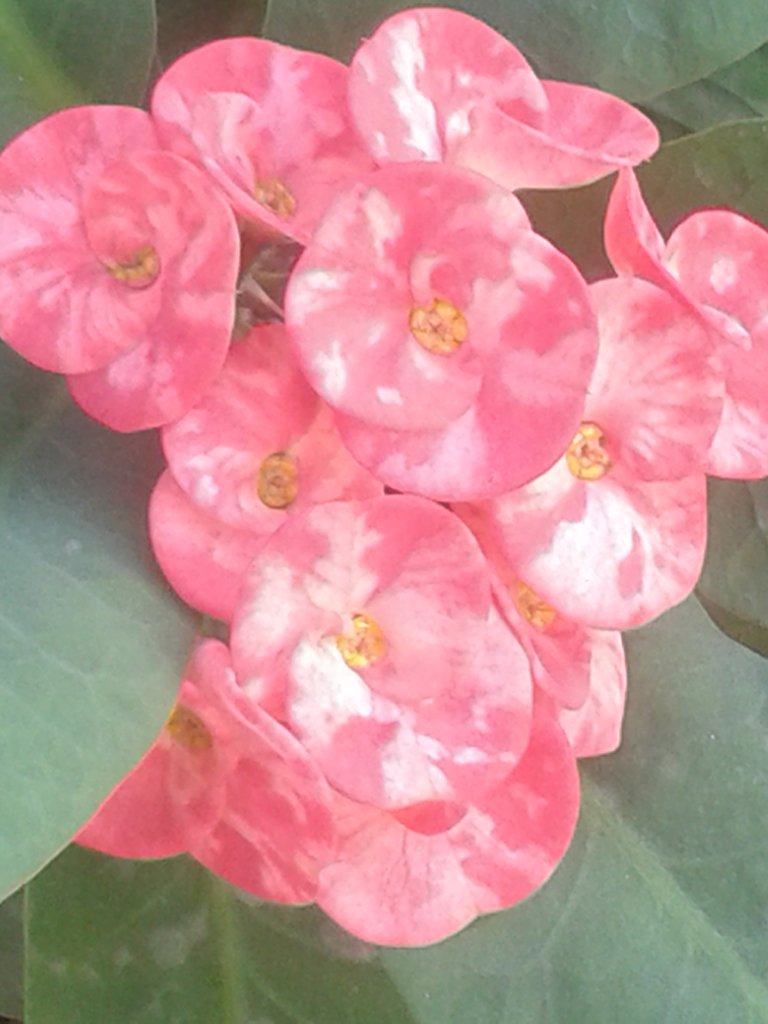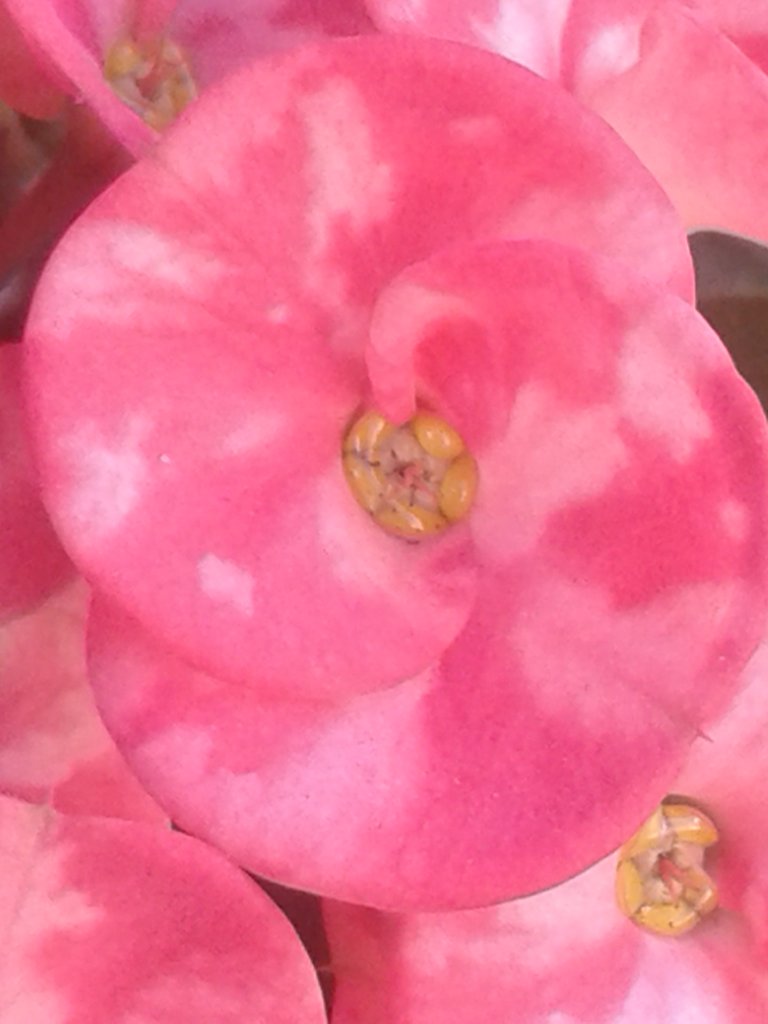 They are plants that do not need much care. Not much water should be added to their soil. they don't like puddling. And because its trunk is thick, it belongs to succulents, it's not necessary to add water every day. The greatest care should be taken by the person who handles them, since their spines are thick and very sharp.
In the take a pic weekly contest, which is hosted by @olivia08. She asks as theme this week, in round 24, "the crown". I bring my crown and I hope it is to your liking.
Thank you for your visit, comments and votes.
I am @gertu. From Venezuela to Steemit.
---
Son plantas que no necesitan de muchos cuidados. No se debe agregar mucha agua a su suelo. No le agrada el encharcamiento. Y debido a que su tronco es grueso, pertenece a las suculentas, no es necesario agregarle agua todos los días. El mayor cuidado lo debe tener la persona que las manipula, ya que sus espinas son gruesas y muy afiladas.
En el concurso de todas las semanas de take a pic, que es alojado por @olivia08. Ella pide como tema esta semana, en la ronda 24, "la corona". Yo traigo mi corona y espero que sea de su agrado.
Gracias por su visita, comentario y voto.
This is an Invitation to join #ccc for Guaranteed 👍 Daily Income 💵 and Payout 💸 for Newbies (2.0) 🐟 🐜 🐛 in #ccc 👣 and Follow 👣 the Honor Code 🏅 - the Creed (Conditions and Limits Inside)
AND
the latest update <<< please click to read.
Dios nos bendice siempre.
Soy @gertu. De Venezuela para Steemit.