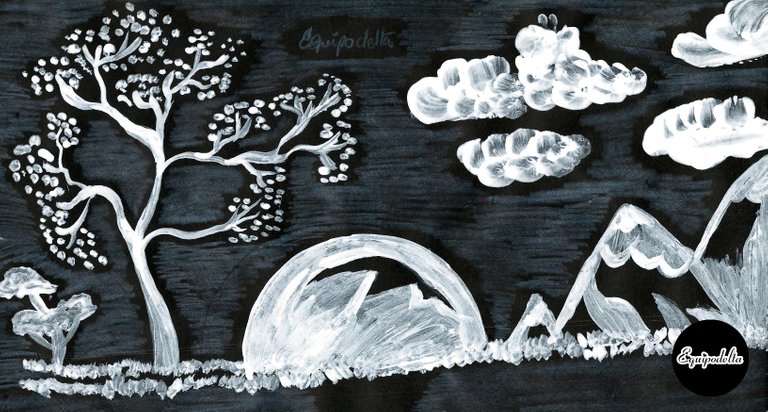 Hello!
A few days ago I was practicing with brushes and acrylic paints. One of those arts that came out best for me is this one I present to you. Well, I have to get back to practice with the pulse and pressure of the brushes and paints. Besides, I can't get the brand of paint I used to use and I only found this one that is not of very good quality, but it's good to practice.
The materials I used are: black cardboard, brushes, acrylic paint, white school pencil.
The pictures were taken with my AMMGO phone.
I made the editions with MediBang Paint Pro.

Step by Step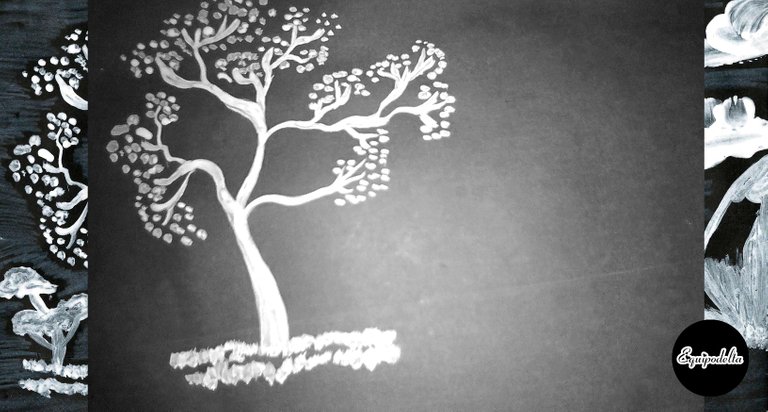 With the brush I first made the silhouette of the tree and outlined it, then I gave small touches to resemble the foliage.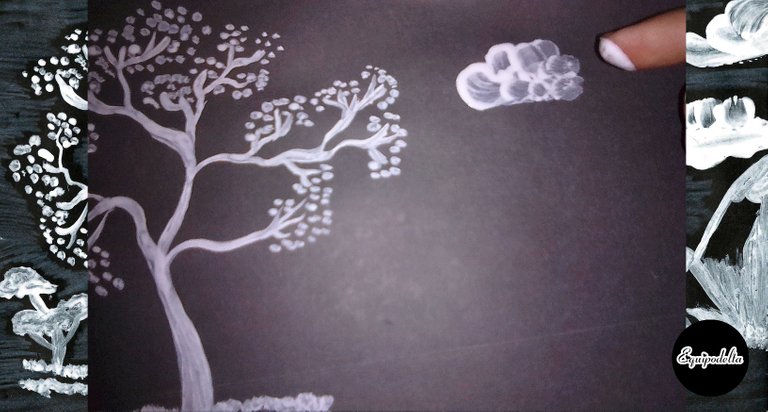 I made the clouds with my finger. I put my finger a little bit into the acrylic paint, then I pressed and dragged on the cardboard
---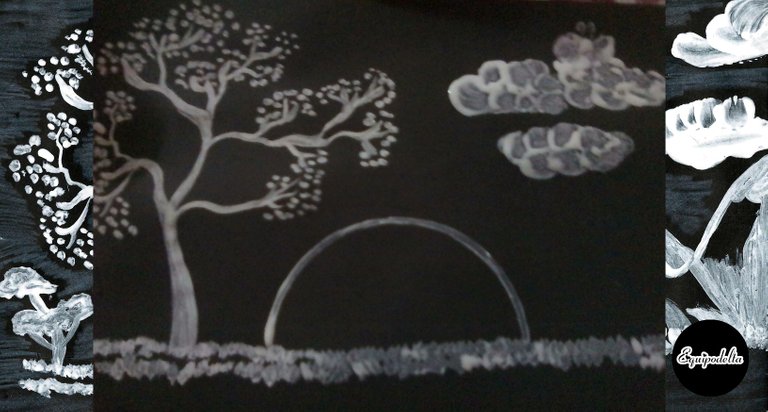 I made a semicircle to resemble the full moon.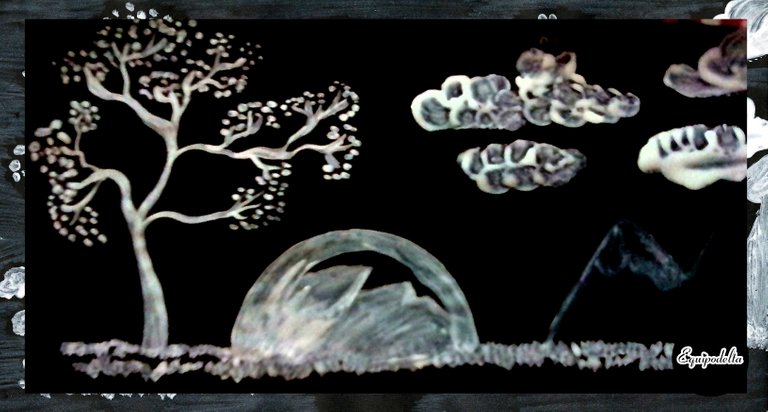 I fill the moon with white, leaving a small shadow. Then I made the mountains, in the shape of triangles, and put some snow on it.
---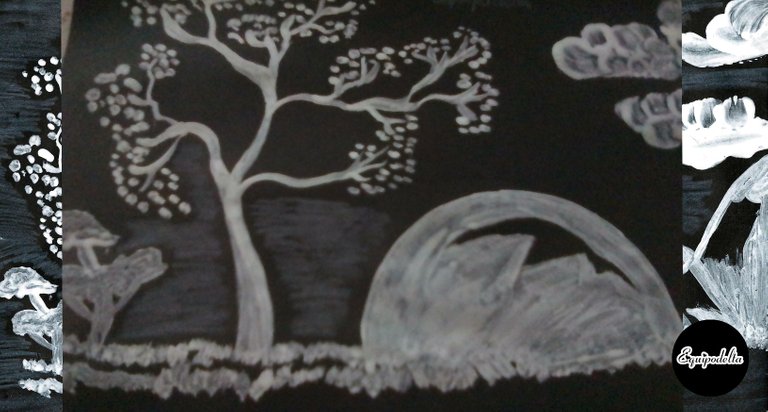 I colored with the white school pencil the rest of the paint without reaching the edges.

Now you can see in the next GIF the process of elaboration.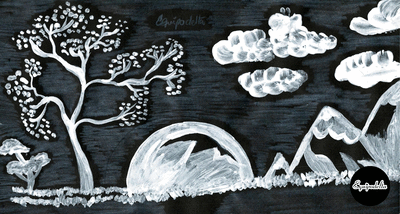 🎨🎨🎨🎨🎨🎨🎨🎨🎨🎨🎨🎨🎨🎨🎨🎨🎨🎨🎨🎨🎨🎨🎨🎨🎨🎨🎨🎨🎨
Painting is a good way to relax and release stress.



Intellectual and Creative Property.

Posted via neoxian.city | The City of Neoxian