Bow and arrow skills
Bows and arrows appeared in ancient times, before the setting of traps.
However, the earliest projectile weapon was the stone spear, and the bow and arrow were second only to the latter.
In ancient times, bows and arrows were used for hunting and later became weapons.
This unit is called the archer.
In modern times, many backward places still use bows and arrows to hunt.
In advanced countries, hunting is mostly prohibited,
Bow and arrow became a sport,
It is also one of the Olympic events.
In some amusement parks,
It also provides archery games,
I have played,
10 arrows is all missed ,
Money is spent out.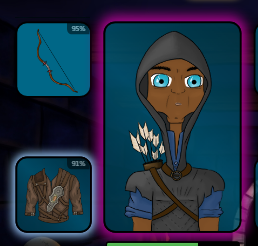 弓箭技艺
弓箭出现于远古时代, 比陷阱的设置还要早.
不过最早的投射武器是石矛, 弓箭仅次于后.
在古代, 弓箭作为狩猎之用, 后来也成为了武器,
该兵种被称之为弓箭手.
在现代, 许多落后的地方, 仍使用着弓箭在狩猎,
在先进国家, 大都禁止狩猎,
弓箭成为了一种运动,
也是奥运的项目之一.
在某些游艺场,
也提供着射箭游戏,
我曾玩过,
10箭都没射中,
钱是花花花的流出去.
Posted via neoxian.city | The City of Neoxian