Hello famz, it is the end of another season and as usual it was fun battling for top 3 but i ended up at top 10 even tho i played all night, it is what it is, not trying is what is bad, but trying gives me a chance to either get it or not, i didn't get my desired position this season but as long as i keep trying i will get it again because i have been in top three more than twice now because i fought for it......
The season reward ain't that good but still good, will be sharing my loot this season starting from my account which is burlarj
No gold, no packs, no legendary, dang! not even an epic but it is what it is, hoping for something better next season...
The next season i will be showing is for ts-warrior which ended at exactly top 25 in the diamond leaderboard, lucky account it is atleast it will get 10 packs for that...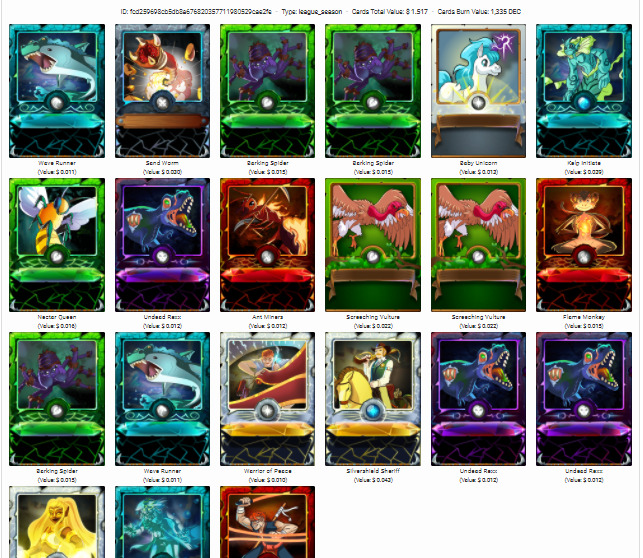 The reward is better than my account reward, atleast it got a legendary, not so bad.......
The next one is for ts-dragon, it ended up in top 4 this season and will be getting 15 packs is a quite yummy reward..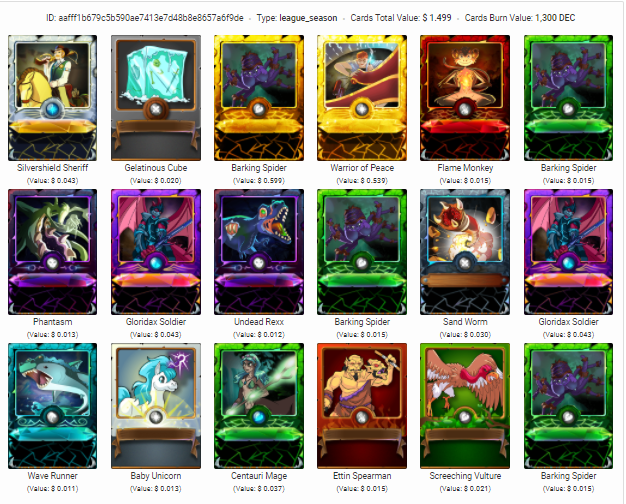 This account got two common gold, if only it was a legendary that turn gold, it would have been a detty season end but it is what it is ......
Lastly is the main account #shoemanchu, the money producing account, it ends at top 4 and will be getting 30 packs, yet to see the season reward but i believe it will be better than all this shown above, waiting for the arrival of the boss so he can open and we can see maybe we have legendary gold waiting for us...
HAPPY SEASON END TO ALL PLAYERS
---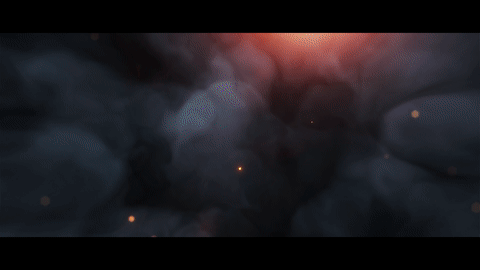 if you want to be a part of this week steemmonsters challenge, you can join from here
All pictures are gotten from splinterlands lore and gif credit goes to splinterlands.
Want to play splinterlands?
sign up here
GOD BLESS