The bar beach has always been one place i have on my to do list but doesn't make any plan for it, it was just like a dream that i do norture yet didnt work towards it until a friend of mine abbidex suggest to me we should go there to celebrate the new year and it kinda seems like a good idea to me and a dream come true...i told my brother about it and he also want to tag along and i agreed in order to make it more fun so we set a date to go and that was january 2nd...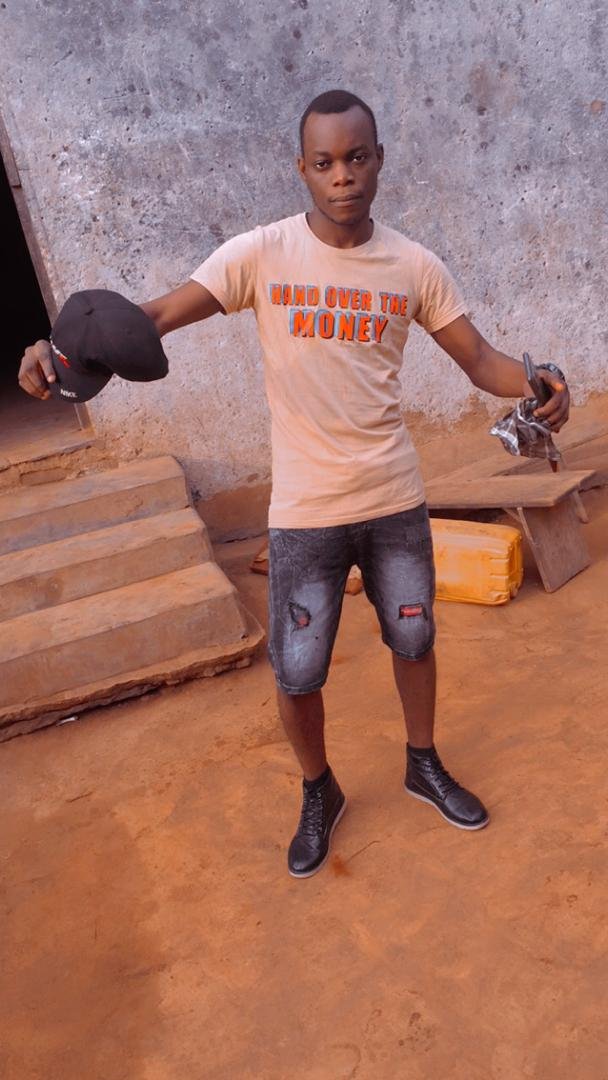 I woke up as early as 7 o clock and while preparing my brother arrived and we had to go back to his place to get something and that was where the first pix of the day was taken, we talk and gist till abbidex called and said she is around and ready to move, so we both tagged along to meet her and that was how the journey to the beach started...
When we got to Oshodi terminal[ a place in lagos] we got our bus ticket and on the way to the brt we stopped by to take more pictures as we saw a christmas tree that keeps drawing us to snap with it lol...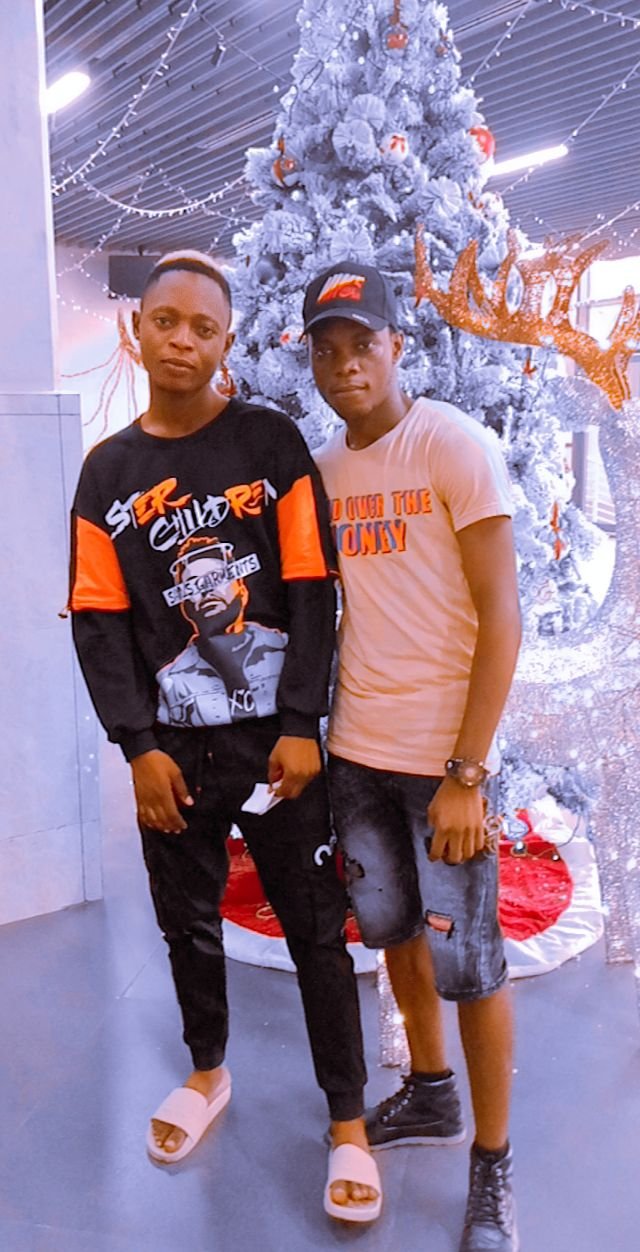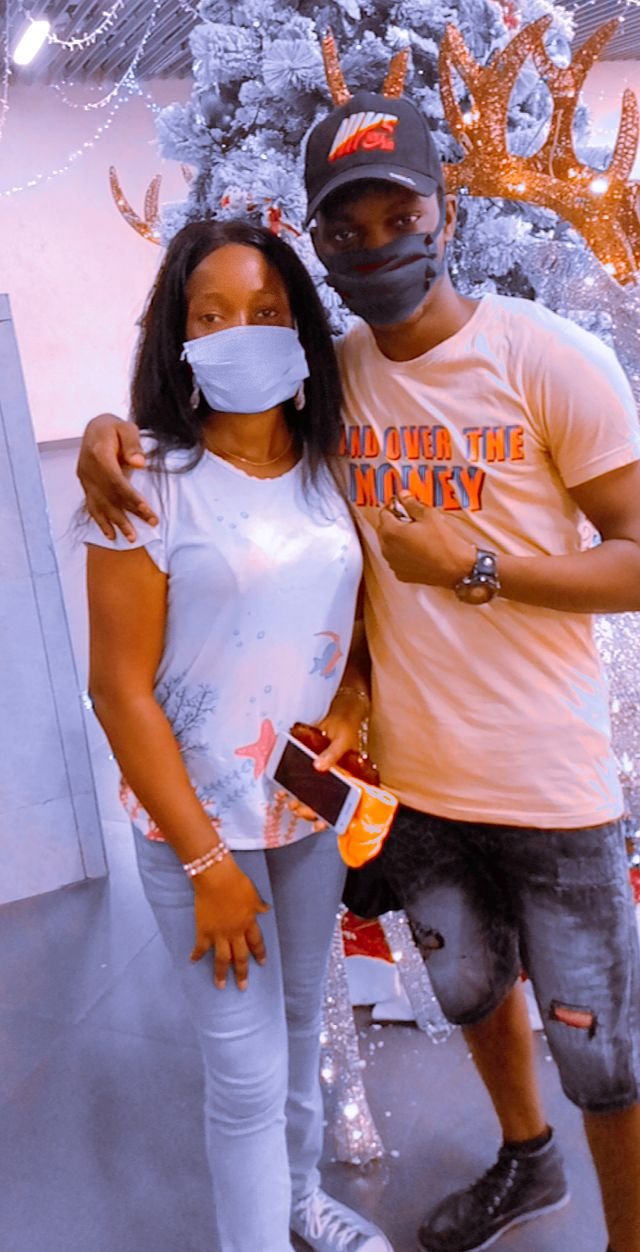 We arrived where the bus are at and we boarded and straight to our way to the beach, on the way i realize that particular city we are is more of water, if you look to your right or left, there is always water around and it is so captivating to see such a large body of water...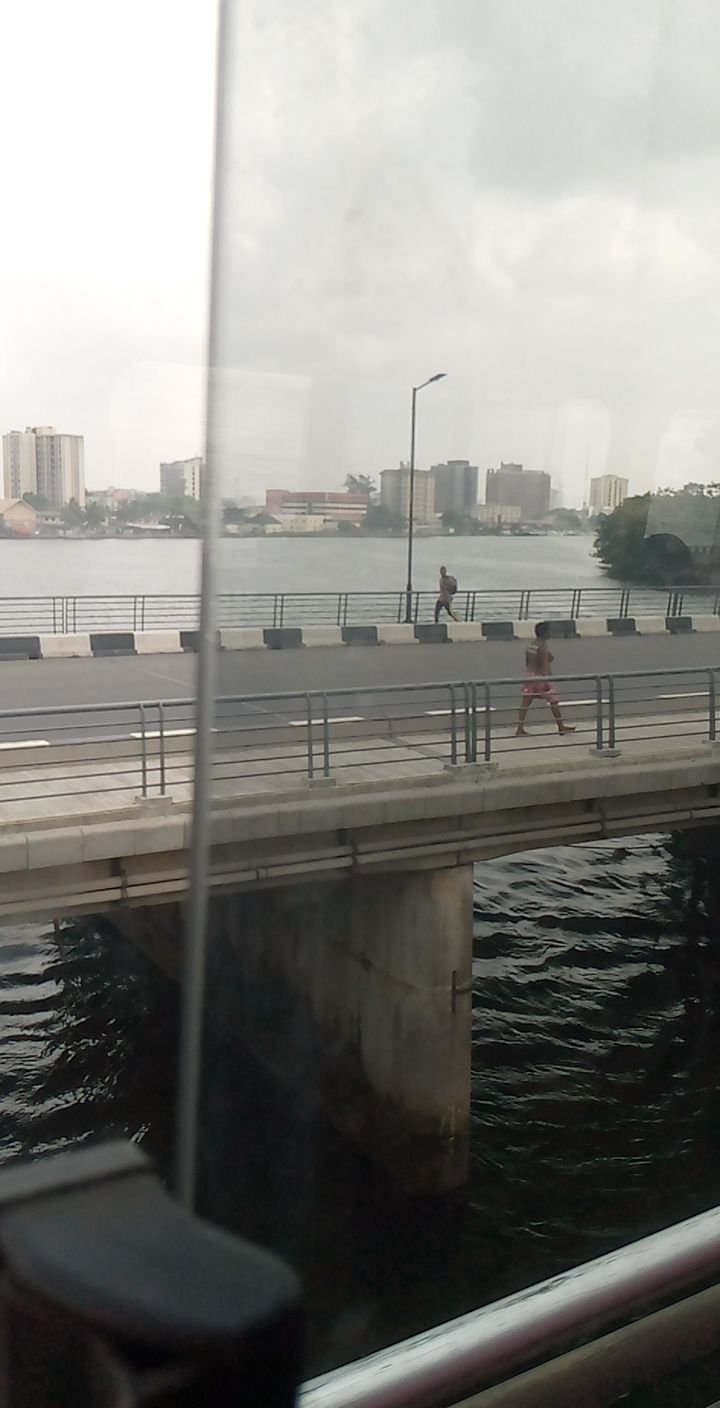 I couldn't stop myelf from taking this pix while in the bus and after like 30 minutes in the bus it dawned on us we have missed where we ought to have alighted from the bus, oh shit! stress and more money to be wasted again but it is all part of what makes it fun, we drop from the and ask around and we were given a better description of where we are going, we finally got there and we purchased an entry ticket after buying some drinks to chill.....
We entered the bar beach and i feel so great, i mean merely looking at the ocean create that sensation in me, i feel connected to it and relax, it was not only me feeling this as those with me also couldn;t hide their expression....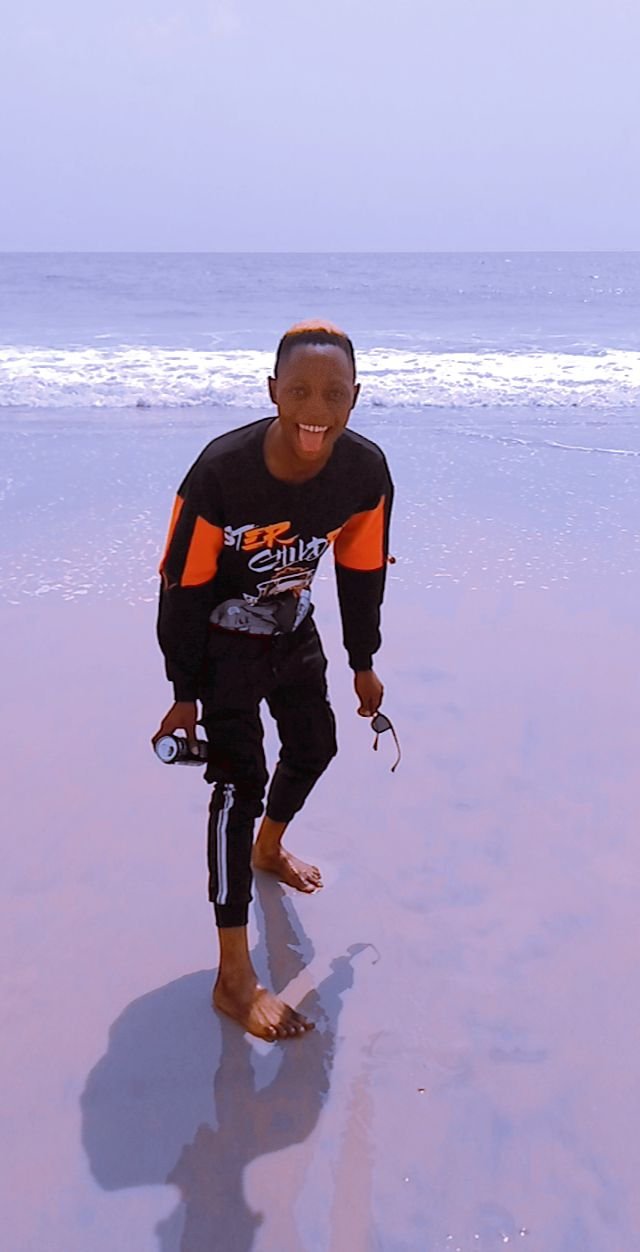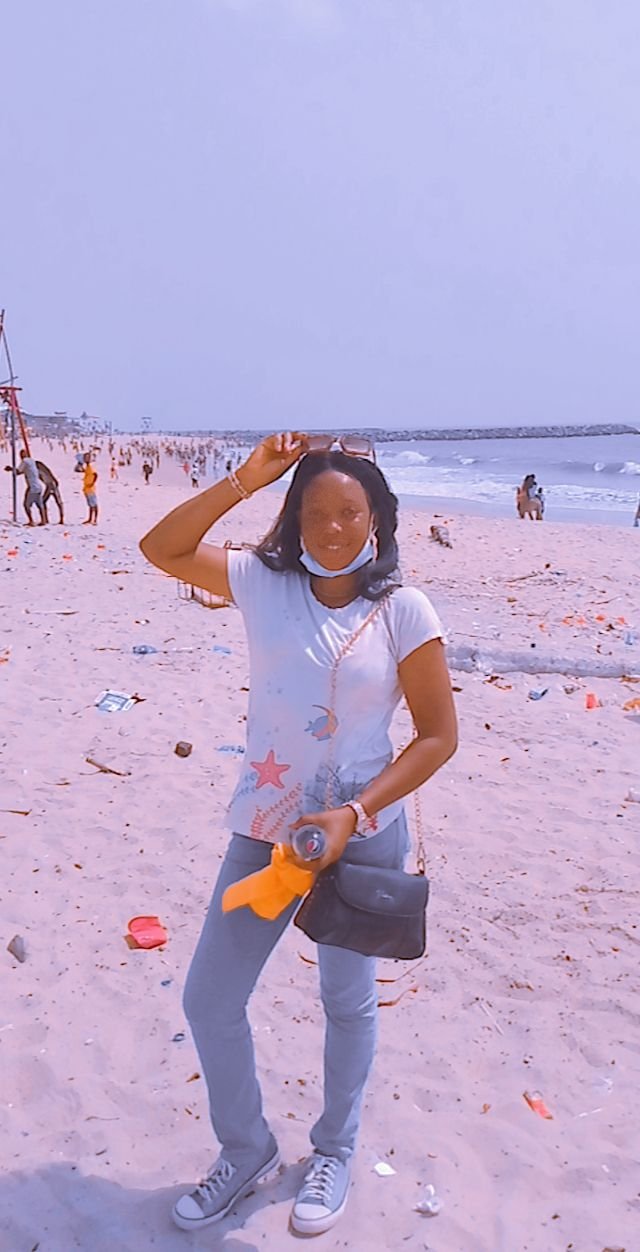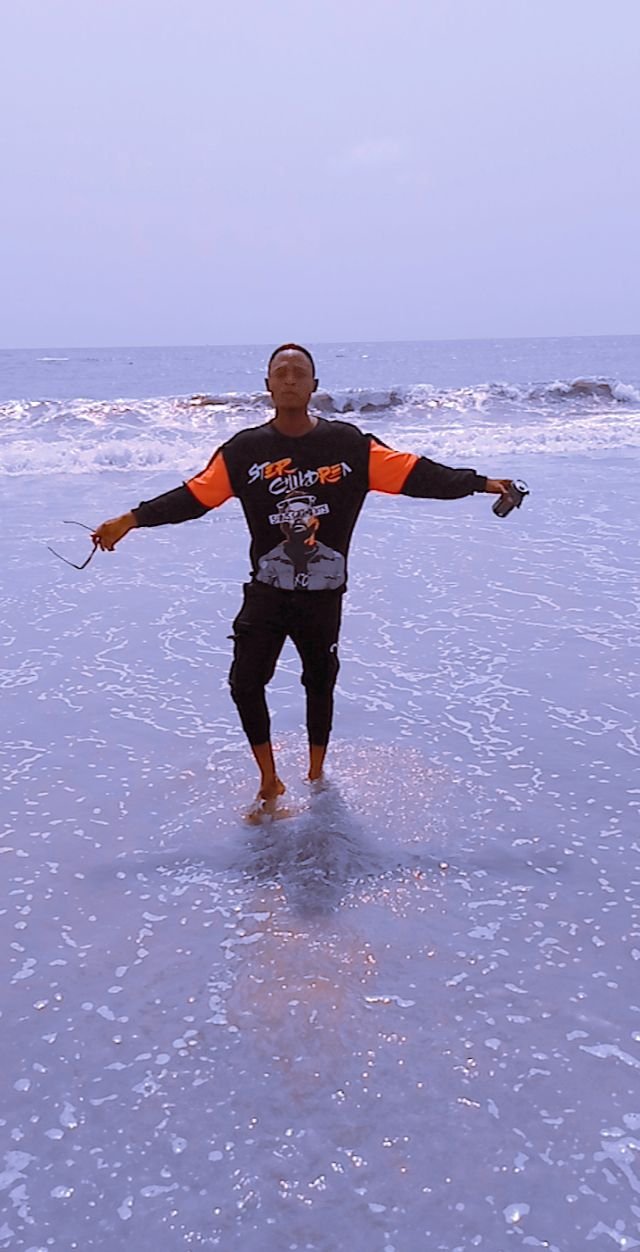 I didn't waste any more time as i took off my top and dive into the water, the ocean keeps coming with speed to the excitement of everyone in the beach as we all jump, sit and swim along with the waves and tides of the ocean.. Abbidex didn't want to enter water but wicked me carried her and drop her inside the water grin i was having the fun of the whole year in a day while playing in the ocean lol until abbidex and my bro decided to pull me out of the water eh that it is enough that water should not carry me away lol...
Well she wanted to ride the horse too but was scared to sit alone so as the eagle whose hobby is riding horse joined her and there we go with the horse going at a good speed...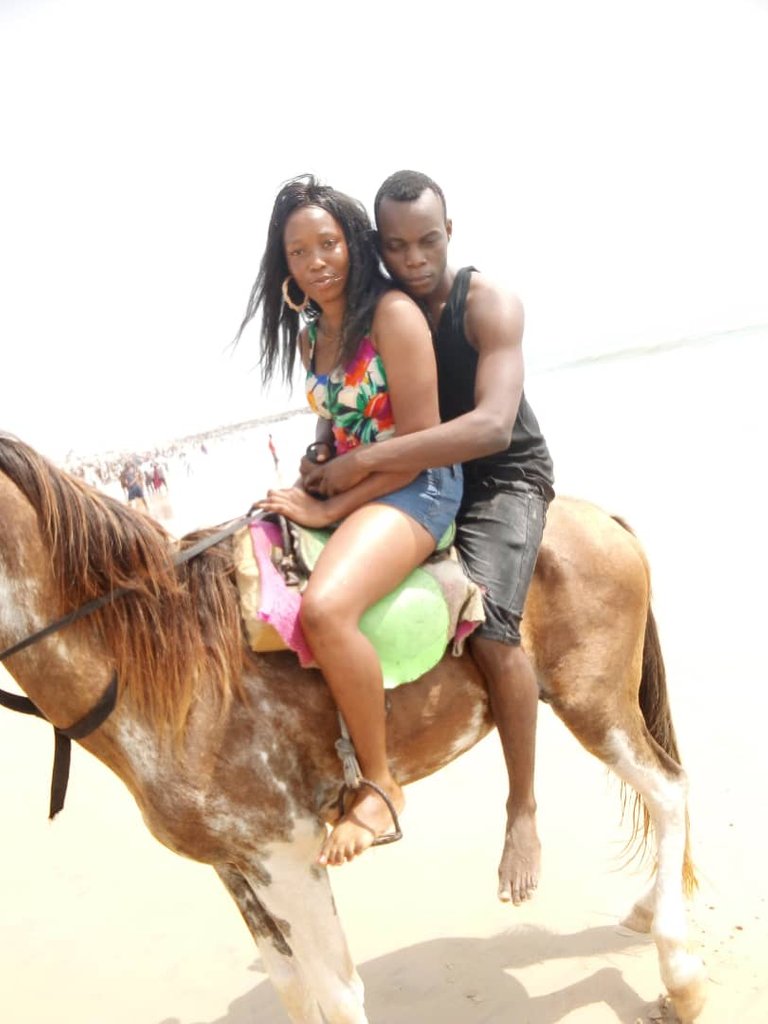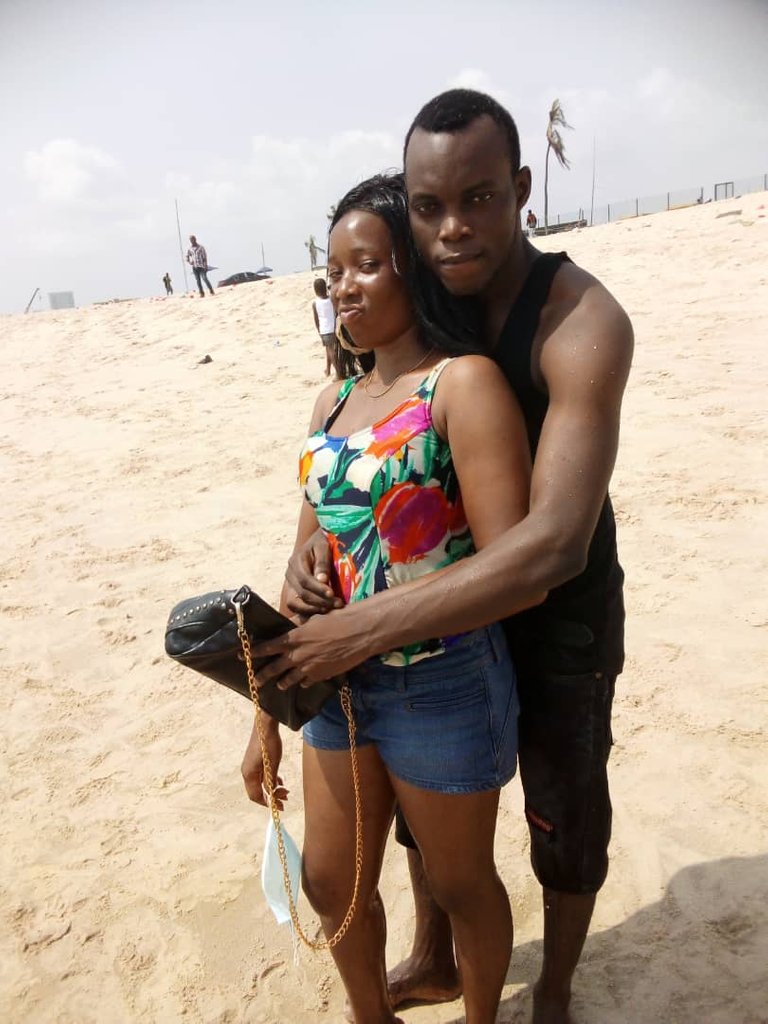 The best moment was when we went sight seeing so our cloth can dry but then when we got there we met more people playing in the ocean and it was more fun there, i couldn't resist it and entered the ocean again even tho abbidex said i should not, to make it more interesting i pushed her into the water again and we played and played for a long time before we then decided it is time to go home......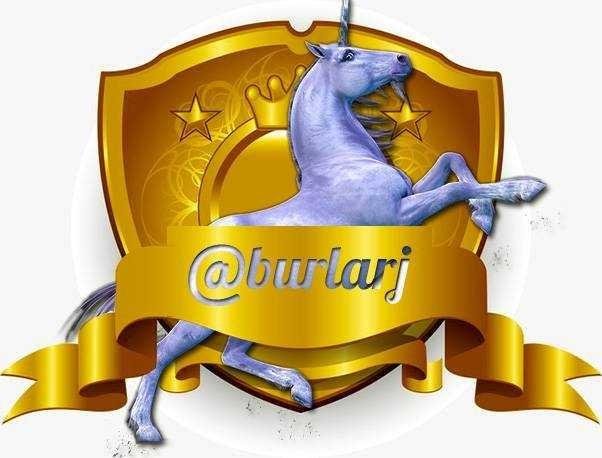 GOD BLESS