We have not yet had enough this year. I guess we still have a lot more to see before the end of this year. Not just for India or for Chennai but I guess, this had been one of the sad years across the world. The financial situation is also getting worse and at the same time, people are also slowly learning to live a new way of life.
Yeah, I was talking about the COVID issues that we have been going through. It was looking a little better for us in Chennai as the number of affected individuals has reduced a bit. But there is a new issue prevailing here which is the Nivar Cyclone that is going to hit us in another few hours. We already had heavy rains in most parts of Chennai and it is predicted that the damage can be a little severe as it intensifies.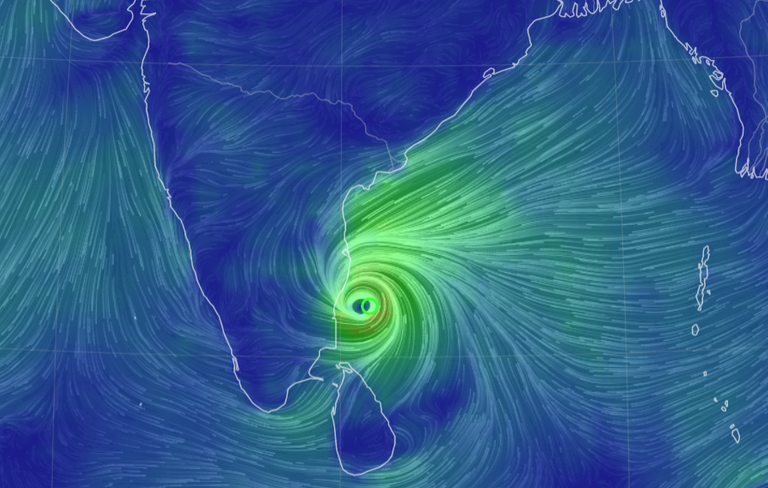 I'm surprised to see that with the help of technology we are now able to track the cyclone in realtime. The above website is really impressive. This will very helpful for us to know when we can expect such natural calamities and be prepared for that. I understand that it is simulation-based on the satellite images but this is definitely helpful to some extent.
I wanted to make a post when there is still internet connectivity and when things are still normal here. We have had similar cyclones in the past and 2016 was the most disastrous year for us. It took almost 20 days for us to get back to electricity. We were dependent on public places to charge our phones and charge other basic gadgets that we needed.
It is predicted that we are going to have a similar cyclone in the next few hours. The government has been taking lots of precautionary steps to keep people safe but we cannot fight with nature so much. If we will have to endure this, we cannot escape.
The cyclone was actually expected yesterday but it was delayed a bit and experts say that it is good news because mostly when it takes more time in the ocean, there is a high possibility that the force would get reduced. Anyways people here would be asleep when the actual cyclone happens. We will be able to know the status only tomorrow. Hope tomorrow should be a good day for us.
---




---
Posted via neoxian.city | The City of Neoxian