---
Do you have any pet peeves when it comes to movies or TV shows? Off the top of my head the thing that usually bugs me the most is when characters go to a restaurant or bar, order something and then leave without consuming, sometimes not even touching it. Smh
Another pet peeve of mine concerns translated movies/shows. It's not so much the translations that bug me but when the movement of a character's lips doesn't correspond with what comes out. %%
Obviously it also drives me insane(Slight exaggeration.) when it's not a translation and the words and lips are not in synch.
This one I usually get over quickly as the story progresses specially if it's a gripping one.
Still on the translation subtopic, more often than not the emotions conveyed by the interpreter are not up to the task. They either too much, too little, and sometimes there's none.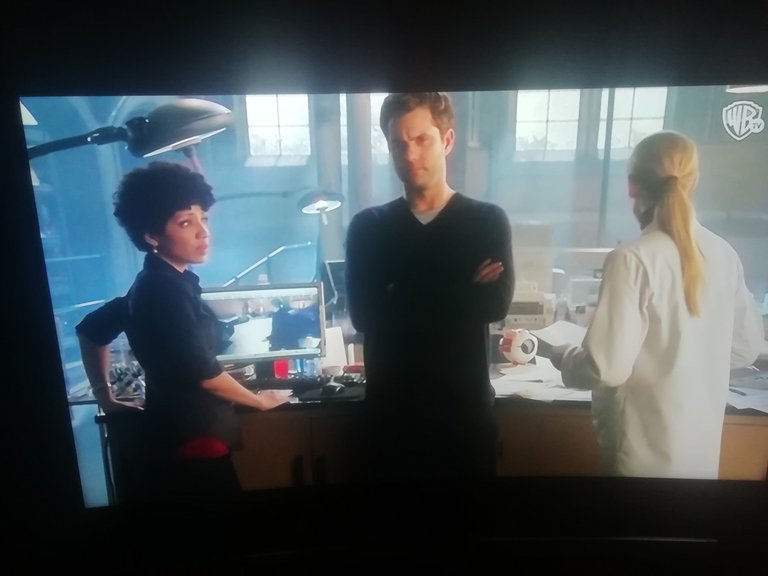 ---
Fringe, Pic is mine.
---
Have Movies Dropped In Quality?


Has the quality of movies gone down in recent years? I often hear that claim but then again I always hear such claims about all sort's of industries. Music, video games, cartoons, art, you name it. So is it possible all those industries could have actually gone to shit? Or could it be that that argument is usually presented by nostalgic people who associate the best [Insert industry] to the eras when they were having the times of their lives? I know I tend to be guilty of that so maybe yes, to a certain extent.
Though I personally feel like movies, specially Hollywood blockbuster movies aren't as captivating they used to be. I actually have been paying attention to this for the last few years.
Tl;DR So, I usually watch movies in 3 languages, English, Kinyarwanda and French, preferably in their original language.
Over the years there are things I've noticed. French comedies are most often gold with gripping storylines and not just compilations of one liners. movies from England are usually more compelling than their States counterparts though maybe more boring in general. Long story short, I believe movies from afromentioned European nations are usually more immersive and their characters more compelling and relatable.

Which brings us to the mainstream movies of the US of A.(Although this doesn't apply to all of them, sadly it does for most specially if they're action driven.)

I think they've let themselves go. They've been at the top for so long they got lazy. They overly rely on the star power of their A list celebrities. Then they also have bigger budgets, better technology leading to bigger explosions and better CGI which leads to a more immersive universe, superficially speaking of course.

There are few diamonds in the rough that prove otherwise every year though. And you have to hand it to them, Hollywood movies are normally more entertaining, and they undoubtedly have better soundtracks. Sadly they tend to mess them up with their very rough transitions in between scenes.

P.S: All arguments presented here mostly apply to movies and not tv shows, as Hollywood tv shows still rule.

PEACE!!
---