Jayon Brown 2020 Donruss Card! #250 - Titans LB
Jayon Brown is one of my favorite Titans. Not that that is saying much, I pretty much like all of the Titans anyway LOL.
But still, linebackers and running backs will always have a special place in my heart.
Jayon Brown has been great for the Titans in his four years with the team so far. Jayon is speedy and athletic, pretty smart player too. Great in pass coverage. The team's defense is significantly better with him playing and playing on point. When he went down with an injury last season he was sorely missed.
Jayon plays the game with a fun and free spirit. His speed helps with that whole vibe. But not only that, what really sets Jayon apart is his Cali personality. You can often catch Jayon smiling, dancing and I'm pretty sure singing. He dyes his hair Titan blue. He's just a positive guy as far as I can tell from interviews and various social media outlets.
Jayon and fellow inside linebacker Rashaan Evans seem to have a great relationship.
Jayon seems like a great player and teammate.
I'm so glad he's returning to the team in 2021. It will be his fifth season on the team. A cool half decade at least as a Titan. He will be a free agent after this season.
I don't really know where he will end up because you never really know what will happen to any free agent in the off-season.
I just hope he comes back healthy and playing at a high level this upcoming season. I look forward to watching him play in what might be his final season in two-tone blue. Hopefully not but it's a business so we will just have to wait and see.
For now he is a Titan and hopefully he can be instrumental in bringing the Titans a Super Bowl!!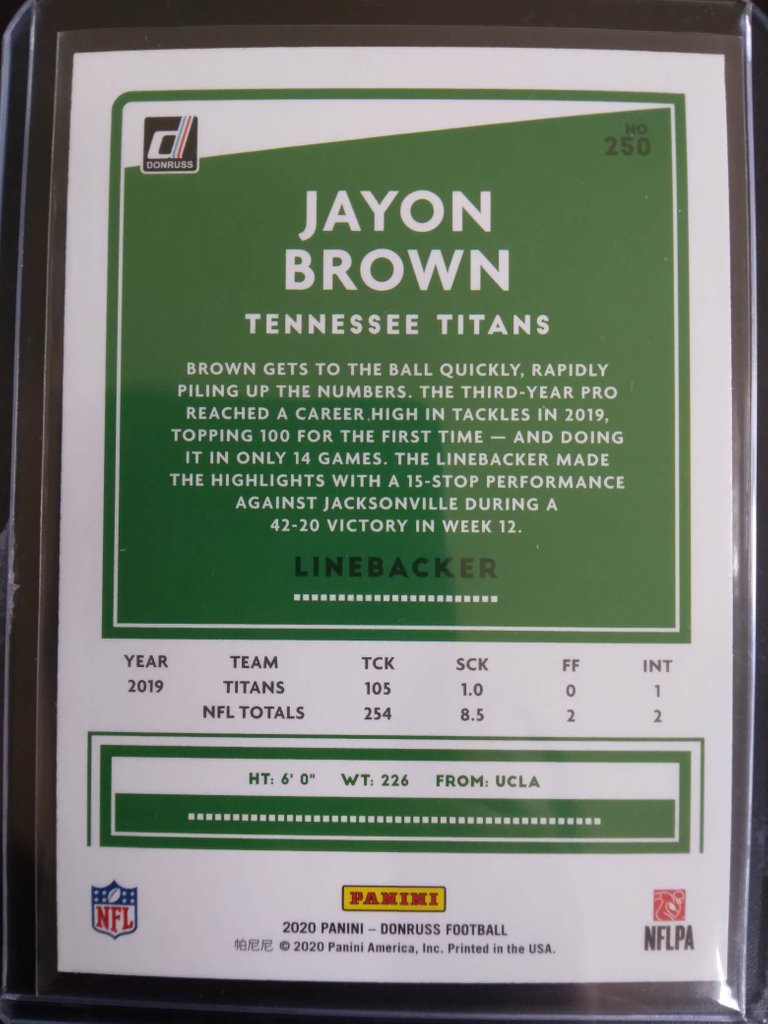 ---
---