Corey Davis Panini rookie card! #99/#399 - Tennessee Titans WR
Man having a rookie card is always awesome. Combine that with the fact that it's a Titan card AND one of 399 in circulation, I'm really happy to own this card!
Corey Davis had mixed results as a Titan but honestly his time in Tennessee was overall good. He was productive, he never caused off the field drama. He seemed like a decent person and teammate as far as I can tell as a fan.
You could argue that he was kind of a disappointment considering he was a very high first round draft pick in 2017. Still though, the skill he brought to the team was more than welcome since at the time the Titans really needed a legit receiver.
Corey Davis was a legit receiver for the Titans. No major weaknesses in the man's game. A big target.
I enjoyed watching you in two-tone blue Corey! I hope for nothing but the best unless you are in the Titans way of course LOL. The Jets got a good one!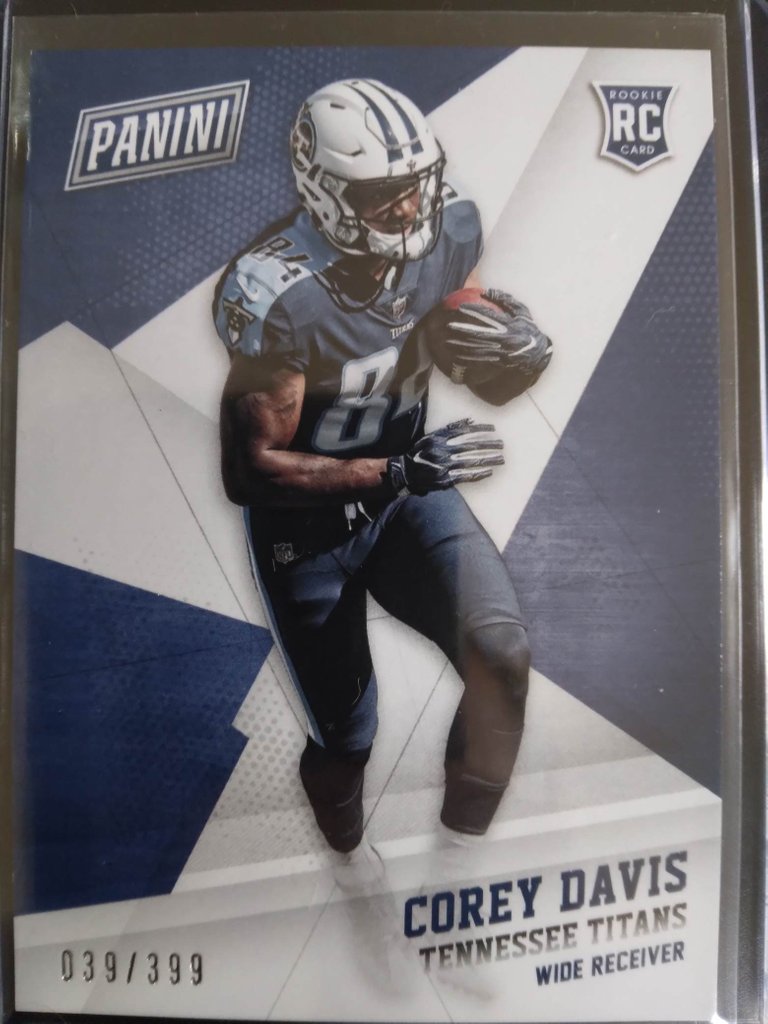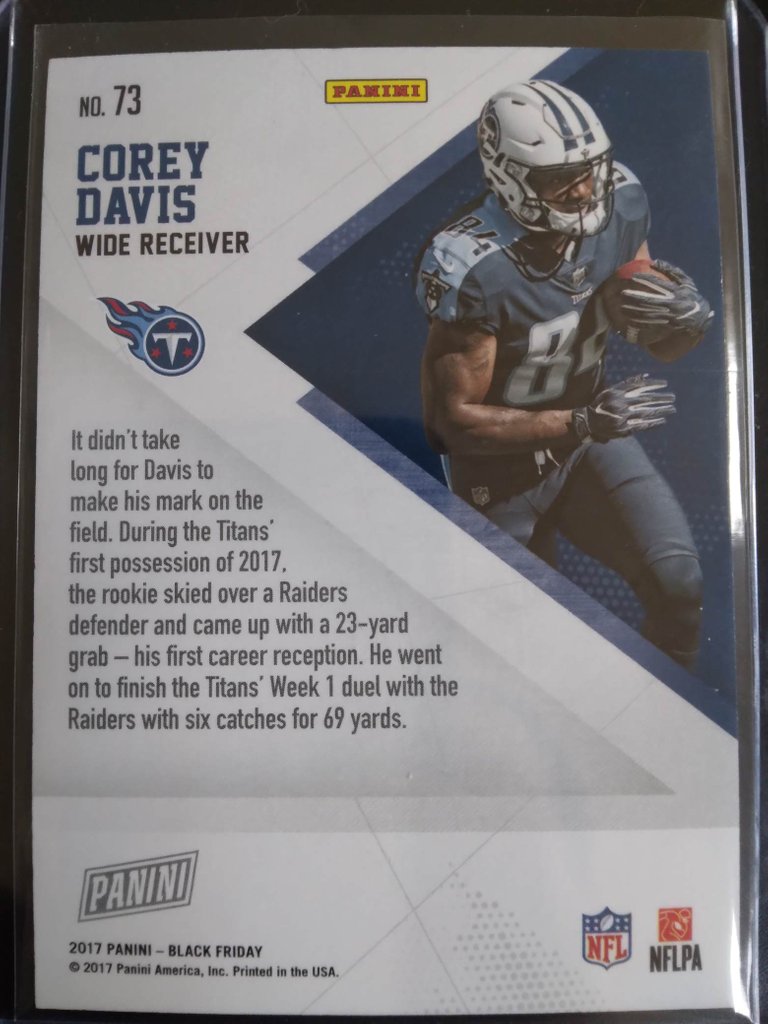 ---
---