Hello people!
Today I took a look at the world and wanted to instill a bit of life in it, something cheerful, cute and funny. I thought Bunny.
These are little critter that wander small caves in the floating islands, run around and live off completely in their small ecosystem.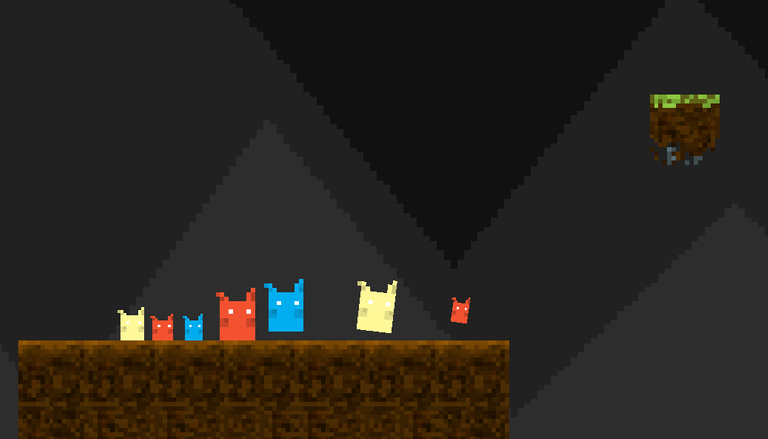 I still don't have a name for them, bunny is all I think about for now, I really like how they came out. THey don't have any complexity about them other then being colorful and jumpy. Even their bouncing aroung is simple cause is done by spritework instead of code like it happen in the horizontal movement in wich I use a speed variable.
Some bunnies are faster then others!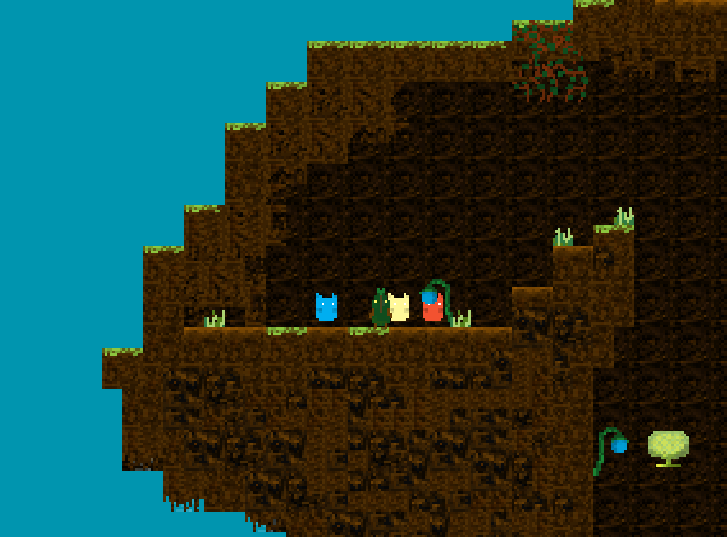 Reaching out in the Bunnies nest:
                                                📕📘📒
                                            📕📘📒 📕📘📒
                                        📕📘📒 📕📘📒 📕📘📒

I started without any interaction with them, a game need something that is there for decoration that's a purpose in itself. But then after a bit of watching them jumping around I remembered about the grabbing skills and I made it so you can pick them up. And new ideas started flowing in, I don't know if making a whole machanic around bunnies cause I like them already but I dunno lets say down the road. In the meanwhile ahave a good weekend :D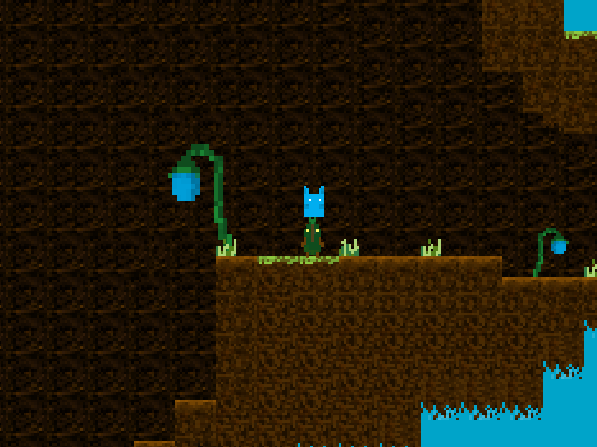 📕📘📒
                                            📕📘📒 📕📘📒
                                        📕📘📒 📕📘📒 📕📘📒