I just finished a 7.605km running that lasted about 0hh:34mm:14ss !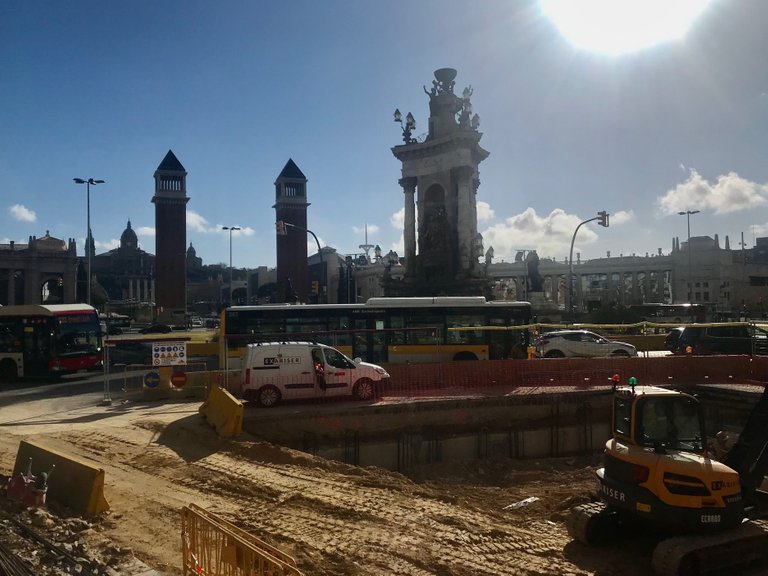 Today I have decided to put some specific intensity in my training. Although the duration has been short, I have taken the opportunity to introduce easy rhythm changes.
In general, what I have done today is one of the simplest Fartlek that can be done.
All you need is an alarm timer that beeps every minute. Thus, it is very easy to do fast intervals of one minute followed by slower intervals of the same time... you can do infinite, or rather, as many as you want in a distracted way.
In my case, today it was 12 fast and 12 slow intervals. The pic below shows the fast intervals in red/orange color while the slower on blue/green.
The fast runs at speeds close to 3'40"/km and the slow ones at speeds between 4'30" and 5'15"/km, always running for sensations, without looking at the sport watch.
Average heart rate 151 bpm, maximum at 171 bpm.
This time I have chosen to do this exercise on a flat road but it is easy to apply it on hills as well, adding a degree of difficulty on the slopes, which makes it an excellent exercise to work strength and speed very easily.
Keep on running!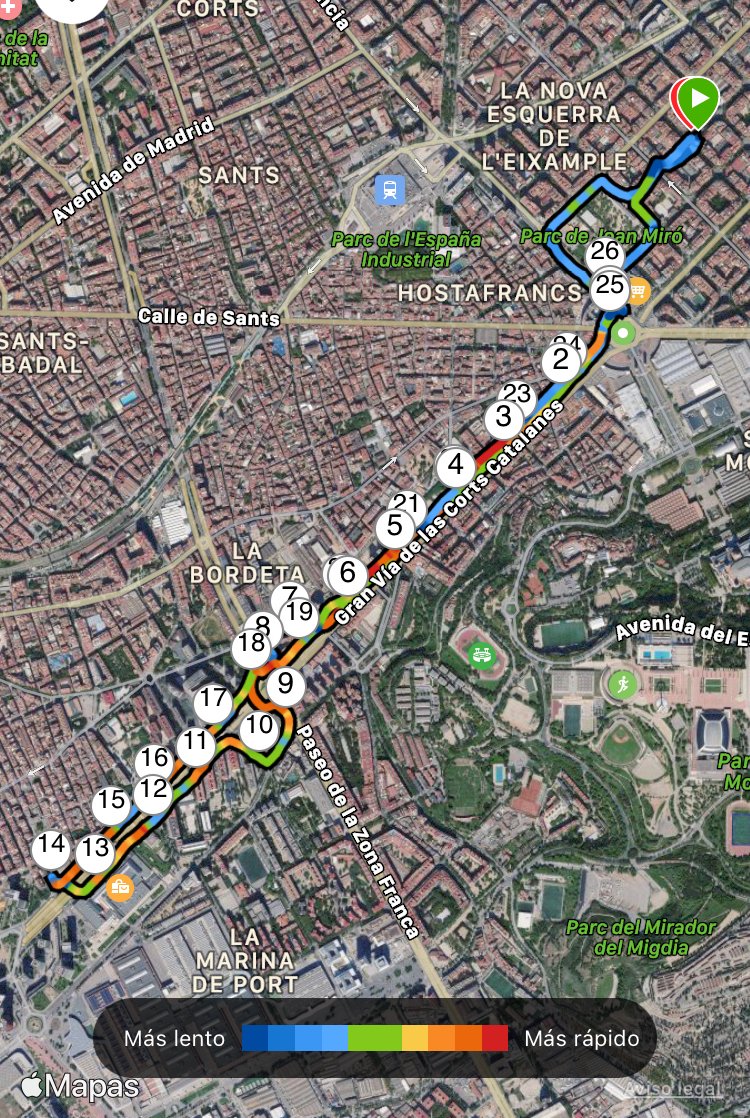 Check out some detailed info at my EXHAUST page
Join me in testing out EXHAUST!