I just finished a 7.044km running that lasted about 0hh:39mm:34ss !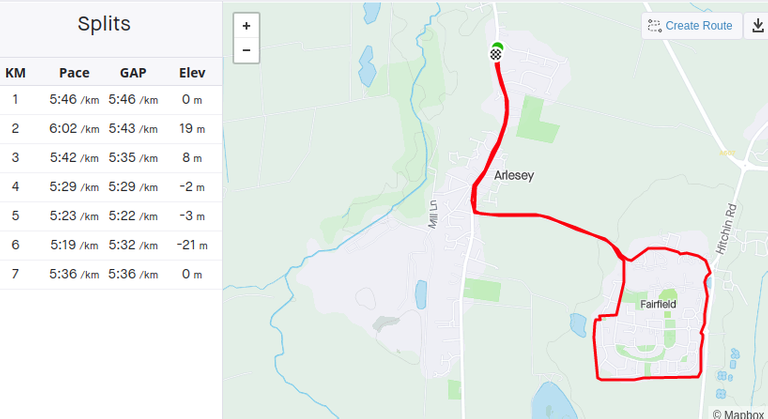 As I went to bed Storm Bella was being very noisy, but all was calm this morning with blue skies. I did not see much sign of damage apart from lots of small branches scattered around and some toppled bins.
I did a lap of Fairfield today which means running up the nearest decent hill. Still nothing compared to what a lot of people climb all the time. There were lots of people about including a few runners and a lady on her horse. I think one guy was running with a weighted vest. It is hard enough for me as it is.
My legs are holding out pretty well with the daily runs. My Garmin watch suggests I rest for a couple of days after each run, but I seem to recover well.
I am now thinking of carrying through this streak to new year's day. That will be a good finish to the year. I just hope the weather is okay. It is due to get colder this week and we may even get some snow.
This time of year can be a bit of a dead time as not much is happening unless you are working. The running gives me something to do.
Run free, stay well and may your days be merry and bright.
Check out some detailed info at my EXHAUST page
Join me in testing out EXHAUST!