I just finished a 12.716km running that lasted about 1hh:10mm:48ss !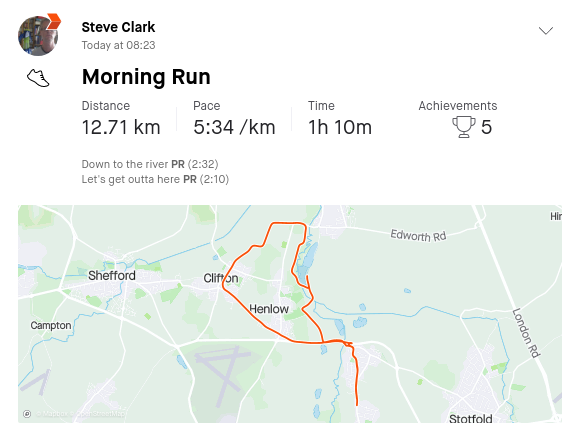 It was looking bright when I got up. I was not feeling at my best having had to feed the cat when it was still dark. I checked the temperature before going out. It said 5C, but I decided a t-shirt would still be okay. I had it in mind to head for Langford, so headed for the station to take the path that gets me onto the big bridge over the railway. My legs took a while to get going, but I soon warmed up.
It was not too muddy on the track that leads up to Champneys. Last time I tried this route I found the path by the lakes to be flooded and I squelched my way across the field to bypass it. It was still flooded now, but this time I turned round and took a different route that gets me to Langford around the edges of fields. It was a bit muddy, but I did not get too filthy.
I wanted to stay away from the roads, so took another track that takes me between fields into the back of Clifton. It was quite nice along there as there was no wind and the sun was shining. By then I was doing a reasonable pace.
Church Street in Clifton has some very nice houses, but I noticed one that is falling into ruin. I expect @slobberchops would be itching to check it out. A sign on the gate said there were free-running guard dogs, but I doubt it as the gate was open. The house is boarded up, but maybe there is a way in for those urbexers. Trees have been cleared in there, so I wonder if new houses will be going in.
The whole route was fairly flat, but some slight rises were enough to make me work a bit to try and keep the pace up. It feels like a long trek home along the main road. I took the footbridge over the railway and headed home.
I was happy with the pace, which is what I have been aiming for on my half marathons. I have one more of those to do this year, but I plan to keep it up anyway. Maybe there will actually be some races next year.
Hope everyone is having a good weekend. Run free and stay well.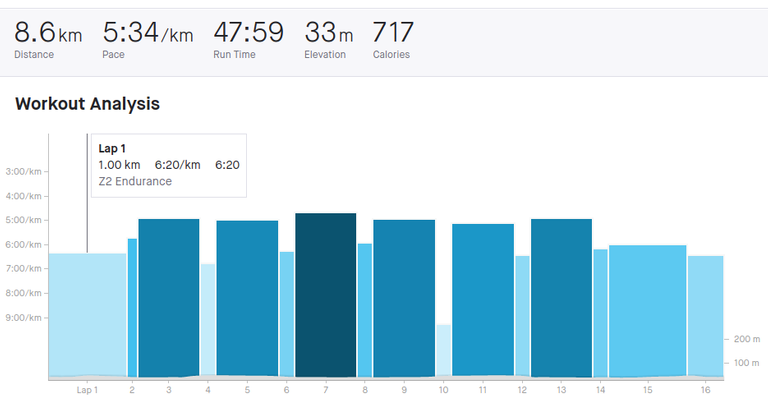 Check out some detailed info at my EXHAUST page
Join me in testing out EXHAUST!