I just finished a 6.265km running that lasted about 0hh:38mm:15ss !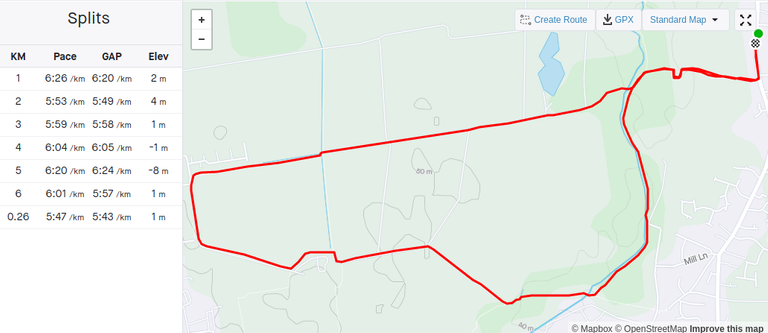 Today was never going to be a hard run as I am recovering from my weekend half marathon. My legs are still a little sore and I felt some twinges in my hips. I did have a brief swim yesterday in our unheated pool. It got quite warm outside and so a dip was nice.
I went straight to the off road tracks to avoid the school run. It had not warmed up yet and there was a lot of dew on the grass. At the Mill Pits there were a couple of ladies having a swim in the river. I have seen them there before. I went towards Henlow Camp over a mix of surfaces. The footpath crosses a couple of fields that have been ploughed over, but the farmer runs his tractor across to make a path. At the camp there are still some roadworks going on. I do not know what they are doing, but it has been over a month of digging things up.
I run along a short stretch of road leading to a farm and then it is back to dirt tracks, grass and another ploughed field. At the meadow the horses were all gathered by the bridge again. I am not sure why do this. I had thought it might be for shade, but then it was not that warm then. I spotted a white egret that flew up onto the bank, but the zoom on my camera just rendered it as a white blob.
I took the track by the river back to the Mill Pits which the swimmers had left by then. The climb over the railway bridge is always hard at the end of a run. I had a couple of other slow sections where I was taking pictures or skipping podcasts. The overall pace did not matter too much. I did do a short sprint back to the road at the end. There is a Strava segment there, but the app did not pick it up. There were lots of small kids heading to school as I jogged the last bit back home.
I do find I recover from runs much quicker than a few years back. I used to be hobbling around the day after a long run, but now I am generally okay.
Run free and stay well.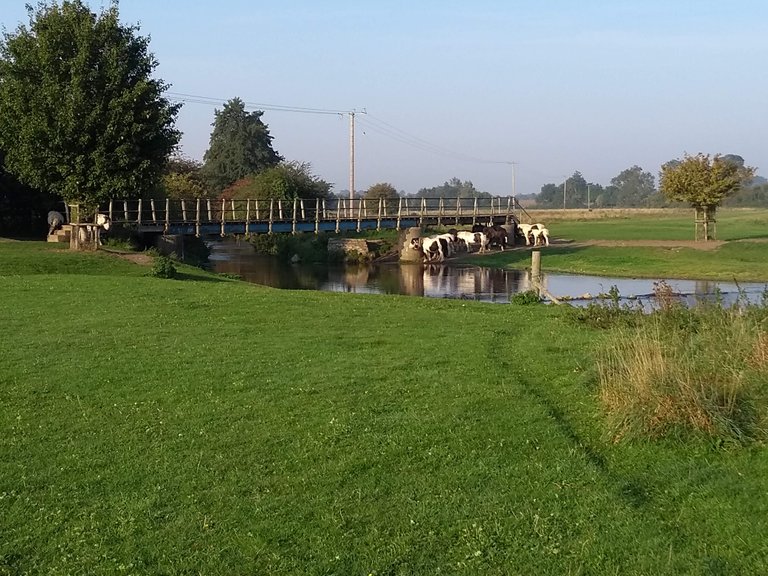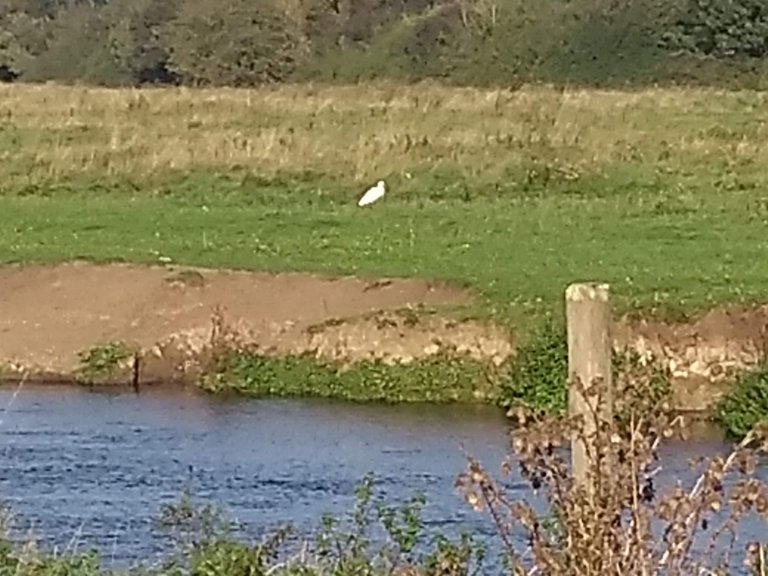 Check out some detailed info at my EXHAUST page
Join me in testing out EXHAUST!