I just finished a 4.637km running that lasted about 0hh:23mm:52ss !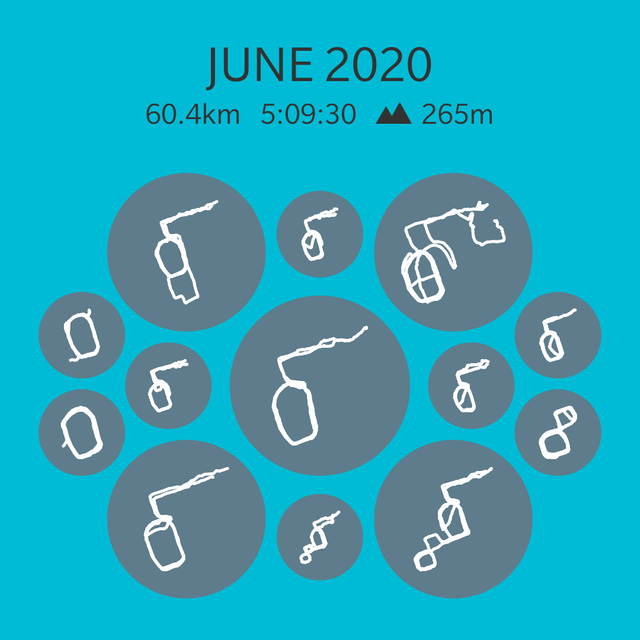 We are getting heat weather warnings for almost a week now. The weather will remain like this for at least a week. And, that's the reason why I decided to run early in the morning. Even, the early morning run was a not a respite for me. The sun was on my face all the time.
That's why I changed the route I typically run to go around the city with tall buildings. It worked. This was a recovery run after the weekend long run. I wanted to push for a 5K but I could not run due to humidity. I called it a day before the targeted 5K. It was a good run in the circumstances.
June Data
I normally keep track of my activities on Strava and get my graphics from a 3rd party app.They have a very cool graphics creation ability. Look at this picture. They mashed together all my runs from June to give a complete picture of my acitivity.
I ran 60.4 KM in total in a month. Not bad for a novice and recreational runner like me. I will try to match or better than in July. I know I have to thank @exhaust to motivate me.
Check out some detailed info at my EXHAUST page
Join me in testing out EXHAUST!