I just finished a 9.035km running that lasted about 0hh:42mm:4ss !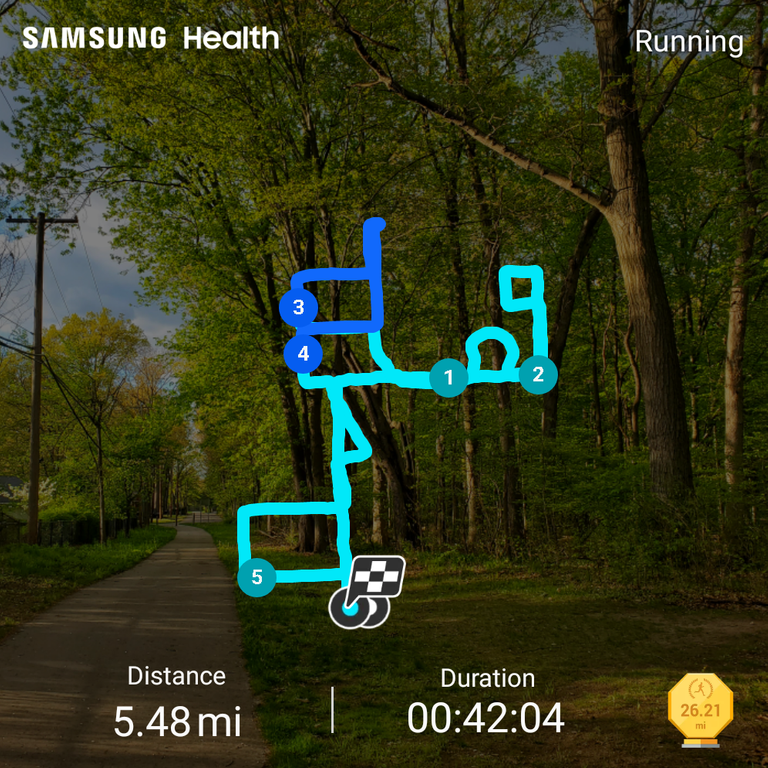 Same lack of energy and motivation I've been feeling lately, but I once again managed to go for a run anyways, and it was the right decision. Except for a very short detour in the forest at the beginning, I stayed again on the local asphalt streets with a similar route. But I kept it a little shorter, with just about 9km. The pace was also similar to most my recent runs, around 7:30 min/mile. So I guess, a lot of the same. If I stay this consistent, I am sure I will finally start improving and get past this plateau.
I tried focusing on my cadence again, but I feel that when I make a conscious effort to increase it, it also slows me down. So, after a couple of miles, I gave up, and just went back to what feels like a natural stride. And that shows in the stats, with only 1% in the cadence target range. I have to find a way to improve it somehow.
With the sky partly clearing up, I could once again enjoy the nice colors just after the sunset, lots of pinkish/purple-ish shades of color tonight. But not much wildlife, except of course the usual deer. The temperature in the mid-60s was a bit warmer but still pleasant. Nothing like the 80s or even 90s we'll for sure get soon. I am not looking forward to it!
After running Monday, and biking yesterday, I thought I would be sore today, but it wasn't bad at all. So, to keep the momentum, the plan for tomorrow is to try and bike again. But I won't be too disappointed if that doesn't happen, an active rest day (with lots of walking with the dogs) wouldn't be too bad either.
Keep Exhausting!
Check out some detailed info at my EXHAUST page
Join me in testing out EXHAUST!