I just finished a 21.22km cycling that lasted about 1hh:2mm:25ss !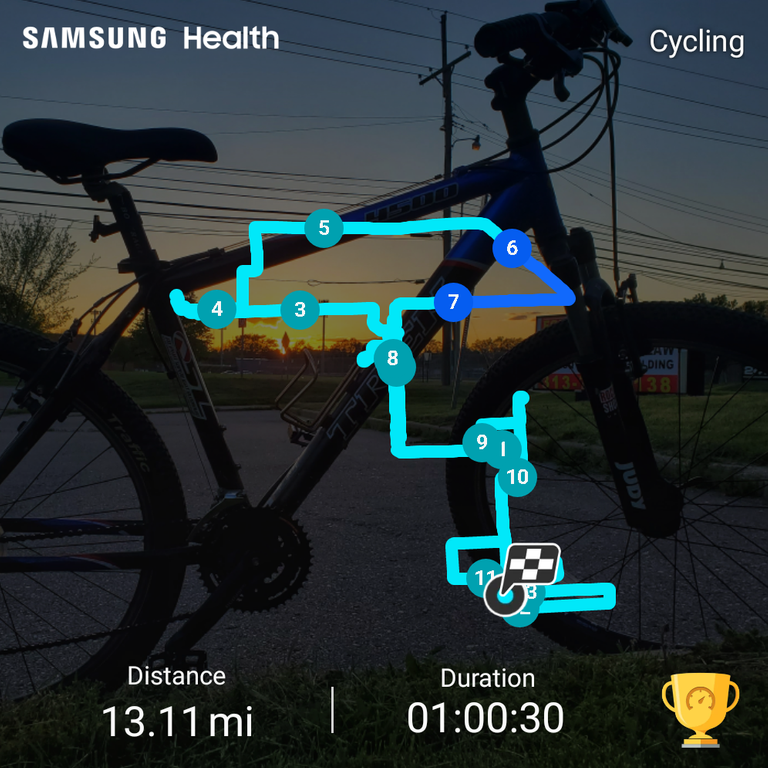 When I realized I hadn't ridden my bike for more than a month, that helped me decide what to do today. Since I've been quite consistent with my running, this is good cross-training. Just like my run yesterday, I started late, and I thought I wouldn't be able to ride much. But I ended up cycling for just about one hour.
As it's the case for most rides, I had no predefined route, and just randomly picked streets. I actually went to a few places, that even though they're close to home, I hadn't visited them in years. In some locations, it was all repaved with some very nice bike lanes. There's even an area with a small bridge passing over a stream where deer were drinking just before dusk. No idea this was there. I didn't stop for photos because it was already getting dark, and also chilly (we have a frost advisory for tonight). But I will definitely go back some day when I have more time.
Tomorrow, it's back to running. At least that's the plan.
Till then, keep Exhausting!
Check out some detailed info at my EXHAUST page
Join me in testing out EXHAUST!