I just finished a 10.623km running that lasted about 0hh:49mm:17ss !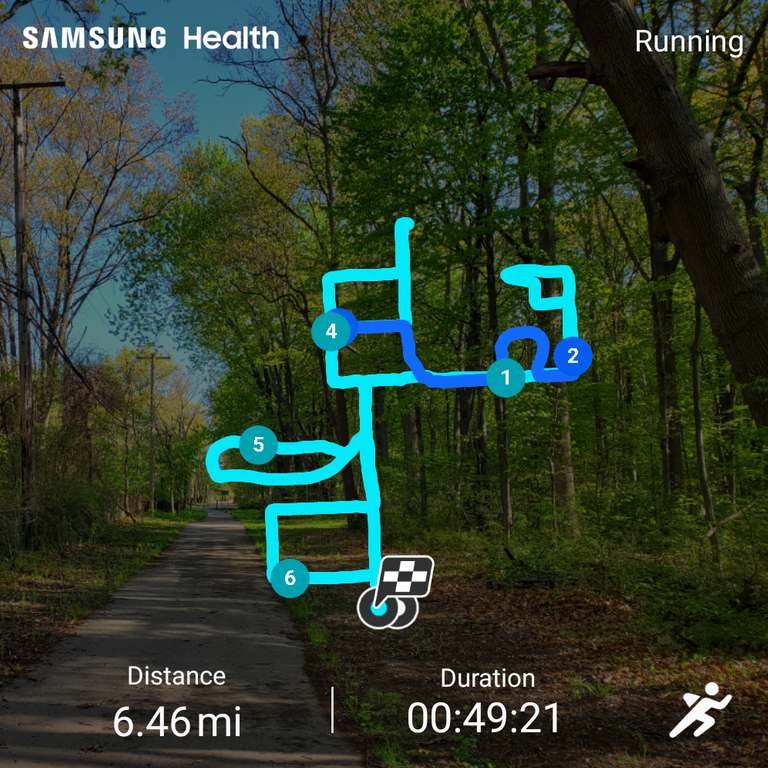 Once again I had no motivation to go for a run, and it took a lot of arguing with myself until I finally decided to go. And of course, it got much better as soon as I started, and afterwards I was glad I ran. Pretty usual... I also wanted to run today, to try and get back into my routine of running at least every other day. It might be counter-intuitive but I feel it might help me to get better at resting/sleeping and stretching more often, because I'm really bad at these.
All this hesitation made me start late (the cover picture is from this morning, it was clearly not as bright and sunny when I ran), so I made sure to stay on my well known asphalt routes. I also didn't think I would run 10k, but I ended up running a little bit more at a 7:28 min/mile pace. That's almost identical to last run, both for the distance and pace. But the good thing is I felt lighter on my feet, and I could have kept that pace for much longer. I tried looping around in the neighborhood a bit differently than usual, but there's only so much you can do on local streets. If I don't want to get too bored, I might need to start thinking about driving somewhere to run once in a while. It's just so convenient to start directly from home.
Even though my pace wasn't bad, I wasn't paying much attention to it today, and instead I tried focusing on my cadence. The various app I use to record my runs all agree my cadence is too low, or in other words my steps too long with regards to my height. It was indeed a little better with 15% in the target range according to Mapmyfitness. Not a huge improvement and I really don't know if it actually helps. It does feel unnatural. I need to try on longer and/or faster runs.
Not sure about the plan for tomorrow: another run, a bike ride, nothing? We'll decide last minute as usual.
Till then, keep Exhausting!
Check out some detailed info at my EXHAUST page
Join me in testing out EXHAUST!