It was a pleasant morning run into the Magpie's Valley.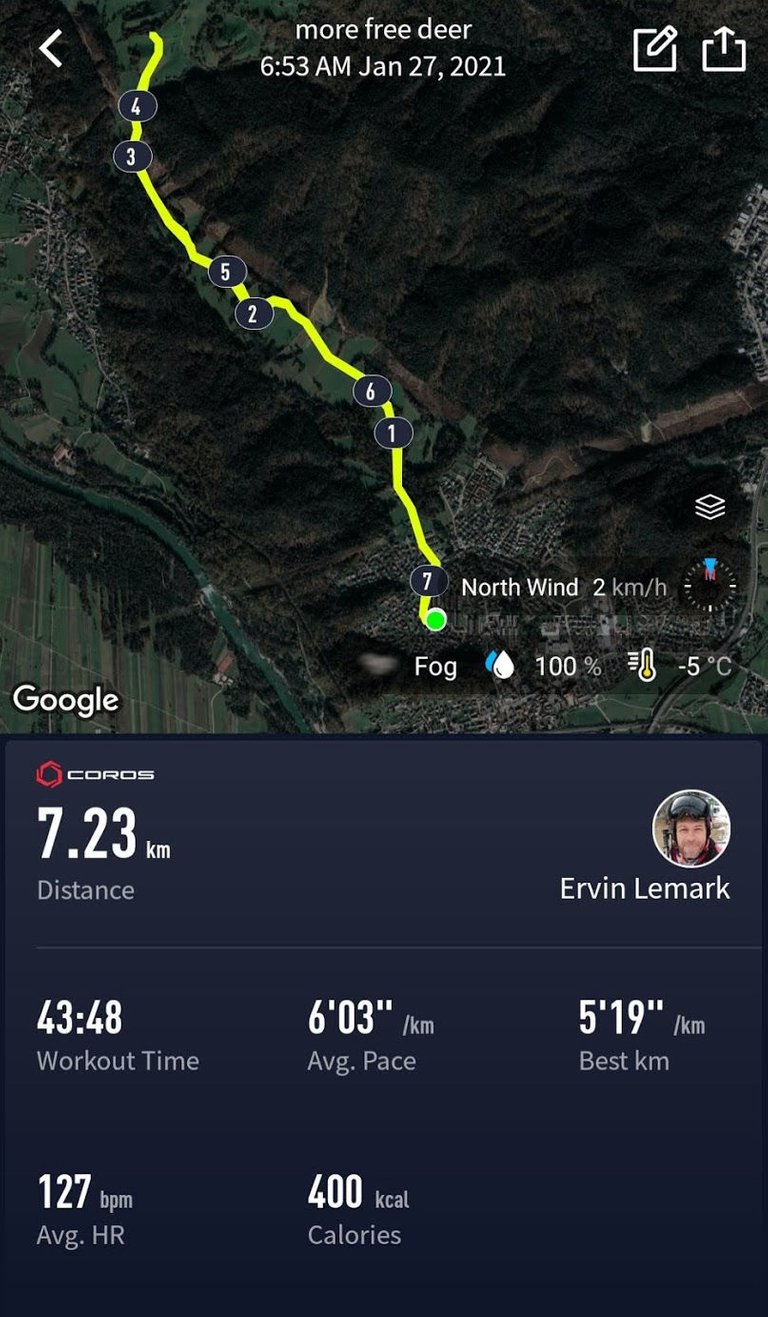 The original title of this report was samer than same since it was the third exactly the same run in a row.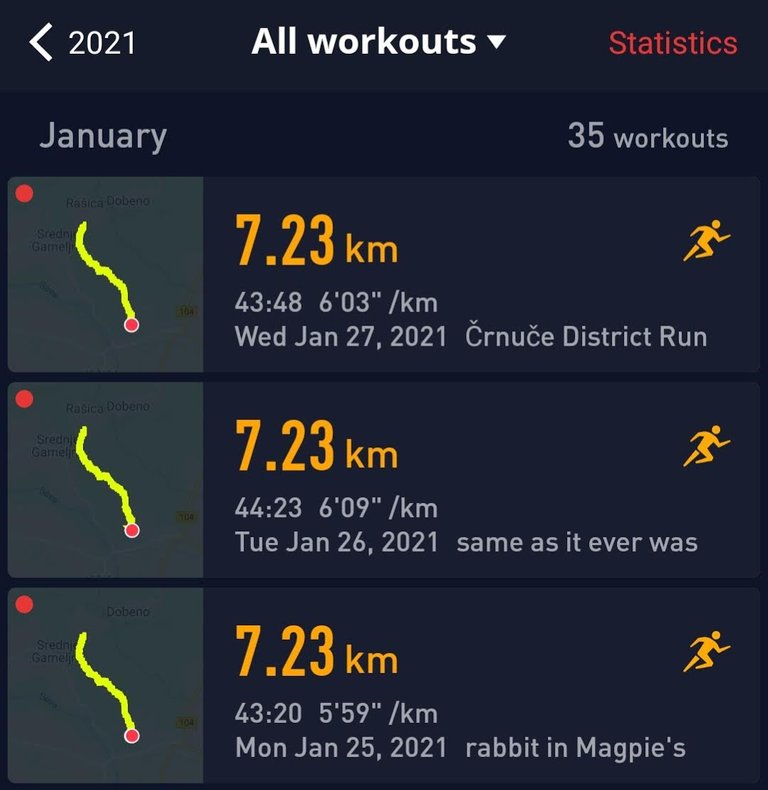 Yet, several encounters completely changed the focus of the run. I met at least 10 free deer. Some of them probably more than once.
For example, while on a run back home I felt a presence.
I looked to my right and there, on a nearby meadow, four deer were looking back at me. Standing still and looking back. What a nice feeling it was.
I greeted them and continued the run. They didn't run away.
Sorry, no photos. I intentionally didn't have a phone with me.
---
Check out some detailed info at my EXHAUST page
Join me in testing out EXHAUST!
---
All the physical activity data that I display in my @exhaust and @actifit reports is gathered with the help of Coros Pace sports watch and displayed with Coros app.


---
Better and better
---