Again, the run came on in the afternoon. This time in the opposite direction as last two days.
First down the main road with the still sunlit Mount Raduha in view ...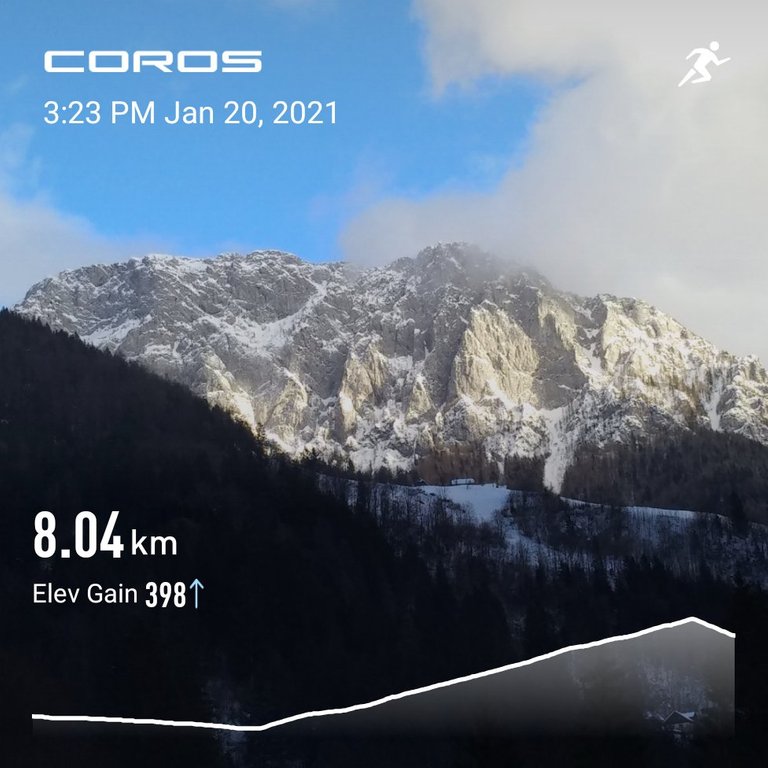 ... then a right turn into the side valley of Robanov kot where the clouds were already gathering in the distance.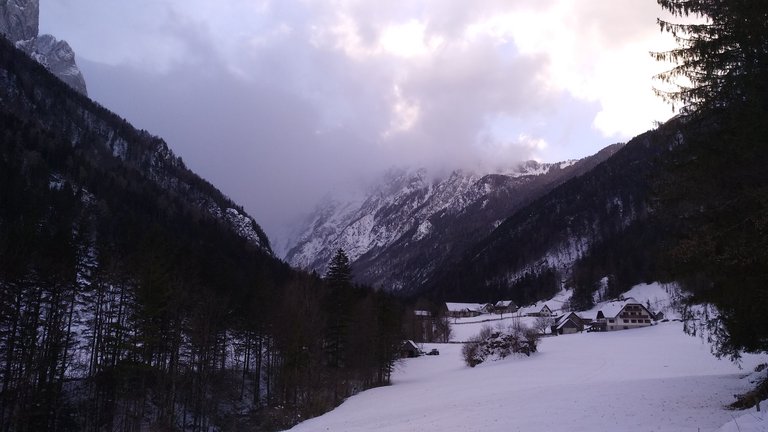 Here I was already running on a snow-covered tarmac road. The incline changed too. It was up all the way. It can be seen from the photos that my viewpoint was higher and higher.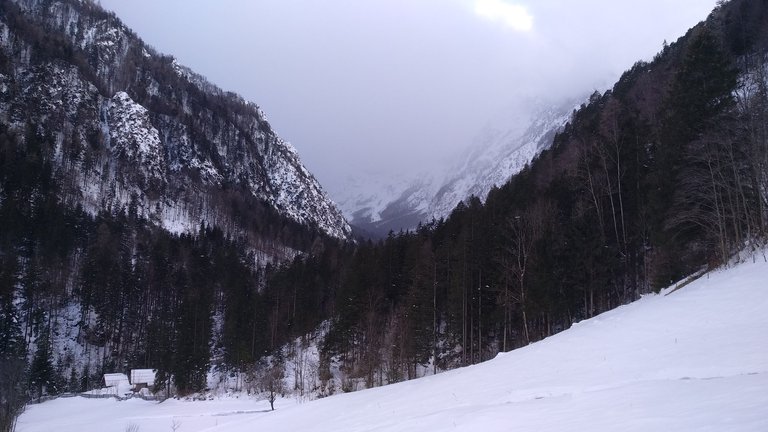 The road was smooth all the way. It was a joy to run on it.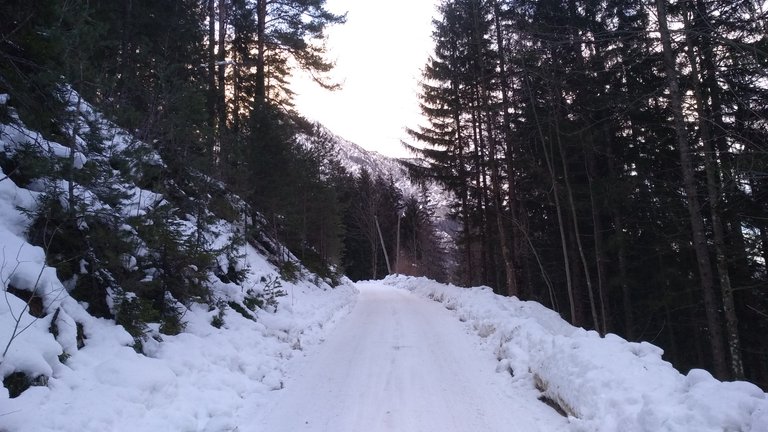 Across the valley, Mount Križevnik was already covered in clouds.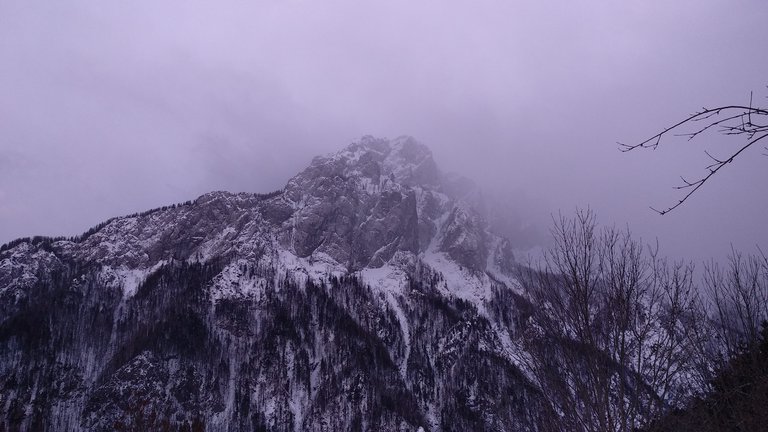 A view back from where I came from. Eight kilometers and an ascent of 400 meters. Very good.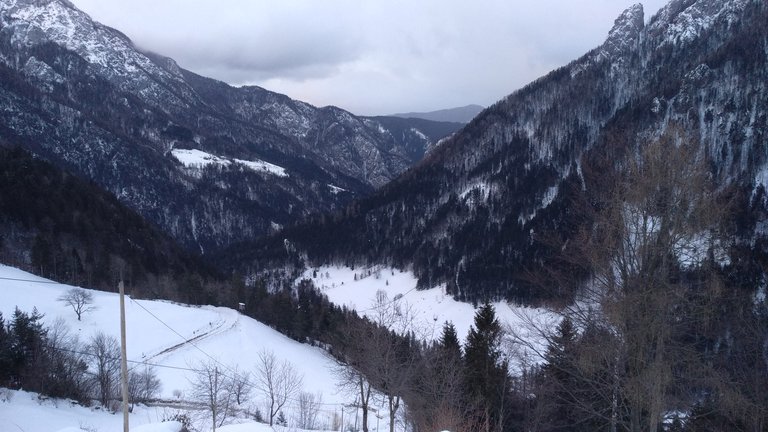 I didn't run back home since my wife was visiting at one of the high mountain farms and she was kind enough to drive me home :)
---
Check out some detailed info at my EXHAUST page
Join me in testing out EXHAUST!
---
All the physical activity data that I display in my @exhaust and @actifit reports is gathered with the help of Coros Pace sports watch and displayed with Coros app.


---
Better and better
---