It was the first run in the beautiful Logarska Valley this year. In the afternoon, after work, almost too late. I started just in time to see the last golden rays of the sun setting behind the mountains.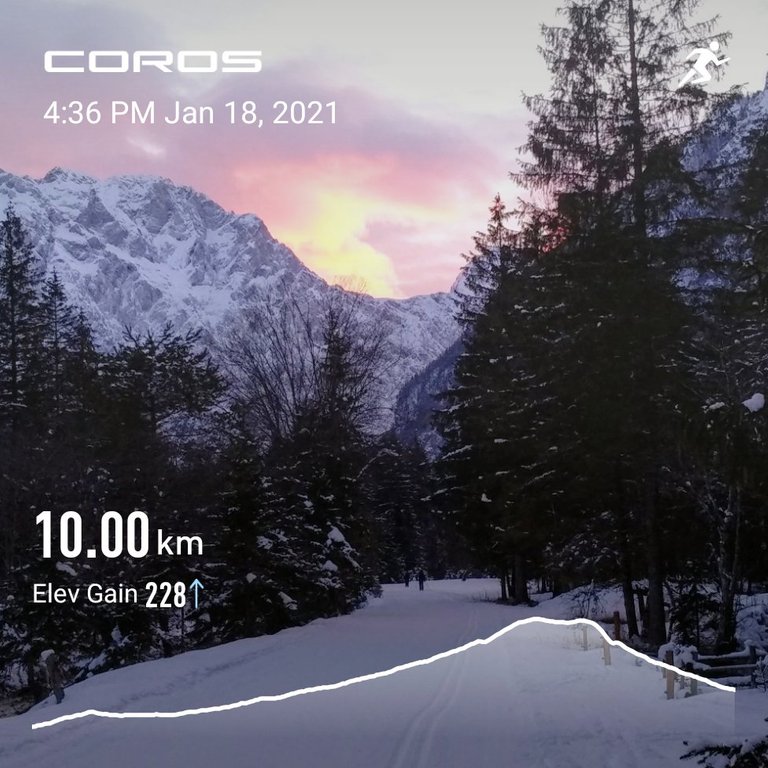 The main road in the valley is partially covered with smooth snow and ice. I tried to avoid the treacherous patches.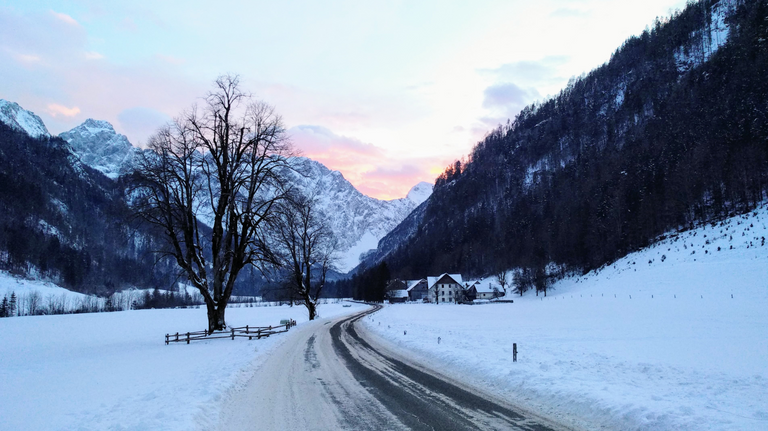 A look back at the still sunlit Mount Olševa.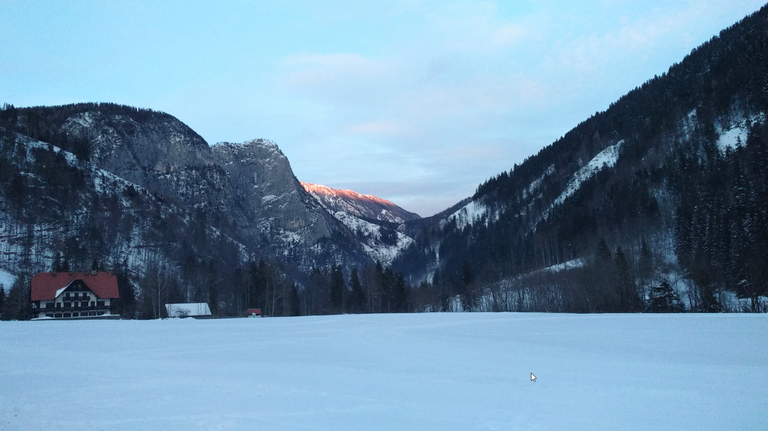 There is still enough snow and cross country skiing tracks are prepared and in excellent condition.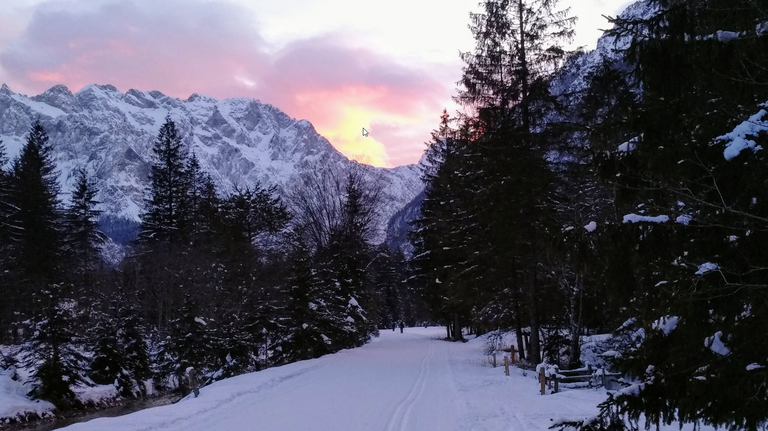 Four kilometers into the run I came to the point, locally called The Crossroads. Here I switched the surface from the road to the skiing track. The snow at the edge was even and firm enough to hold my steps without sinking into the snow. It was a great and smooth running for the next three kilometers where I reached the turning point of tonight's run, Logarski kot. It was dark already with the young moon giving the scenery additional silvery quality.
The next two photos are the best that my phone's camera can do in poor light conditions.
Mount Planjava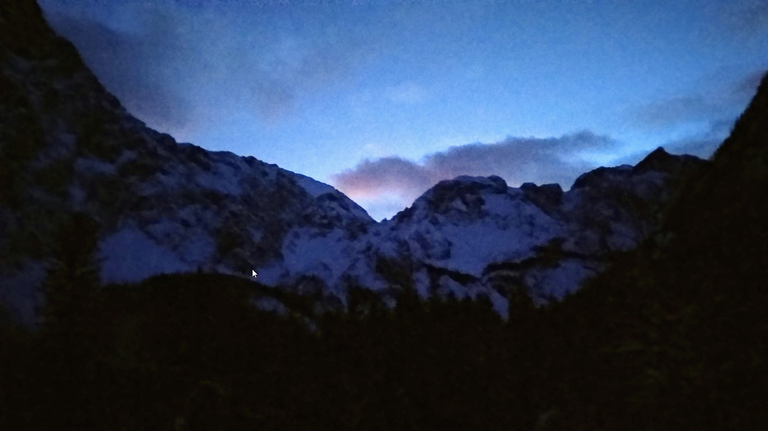 The moon above the Mount Ojstrica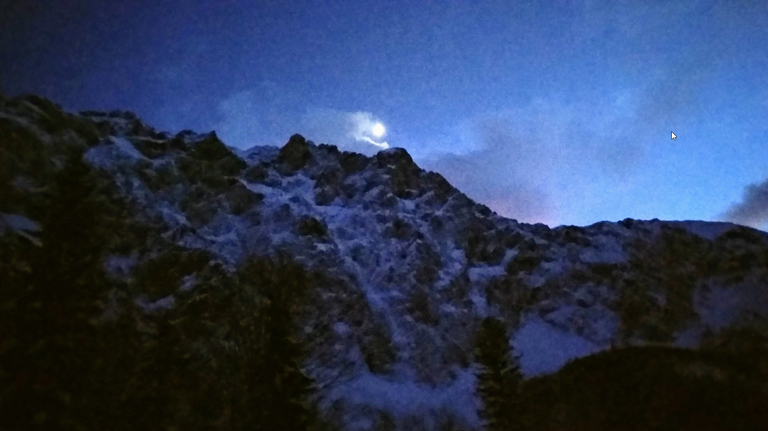 On the way back I was already running in the dark. The moon's light helped the trees cast shadows on the snow and the feeling was a bit surreal. I did have a headlamp with me yet I didn't want to turn it on. I wanted the magic to last without disturbing it with the artificial light.
The running was easy on the firm snow and slightly downhill all the time for the last three kilometers. It was so much fun I wanted the run to last forever. And it wasn't even cold with the temperature slightly below zero. It was pure joy.
When I came to the car my watch showed that the distance of the run was 9.99 kilometers. I did a circle around the car to turn the digits to 10 exactly. Fabulous!
---
The map of the run.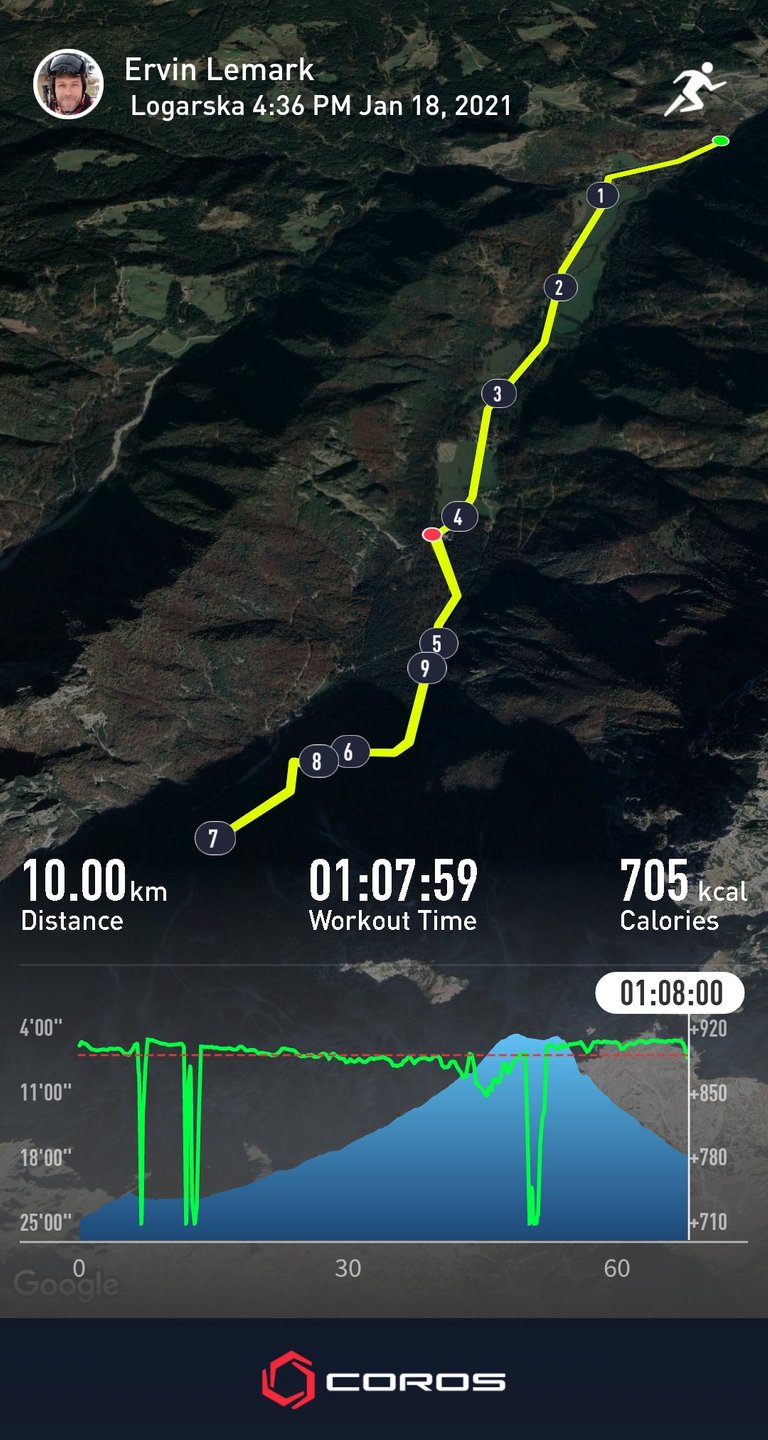 Check out some detailed info at my EXHAUST page
Join me in testing out EXHAUST!
---
All the physical activity data that I display in my @exhaust and @actifit reports is gathered with the help of Coros Pace sports watch and displayed with Coros app.


---
Better and better
---