[En/Es]Let the lessons beggin! | Que empiezen las Lecciones! (Rising star progress 31)
Hi friends! Today i just decided to get more guitars with the starbits i had so i can farm more skill per music lesson so for the rest of the week ill be farming skill to get the most starbits of every mission i do in the future. Today stats are 1203 fans, 4534 skill and 81 cards, my ego is at 9% at the moment.
Hola amigos! Hoy decidi conseguir mas guitarras con mis starbits para poder farmear mas skill por leccion musical asi que por el resto de la semana estare farmeando skill y asi sacar la mayor cantidad de skill posible de cada mision en el futuro. Mis stats de hoy son 1203 fans, 4534 skill y 81 cartas, mi ego esta en 9% por el momento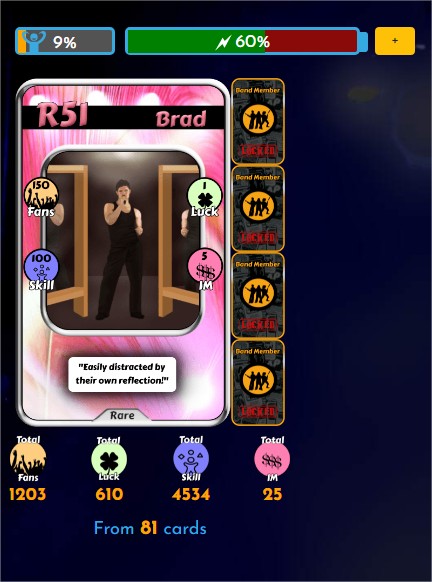 Here are the guitars i got, first i bought 4 mid range guitars.
Aqui las guitarras que conseguir, primero compre 4 guitarras rango medio.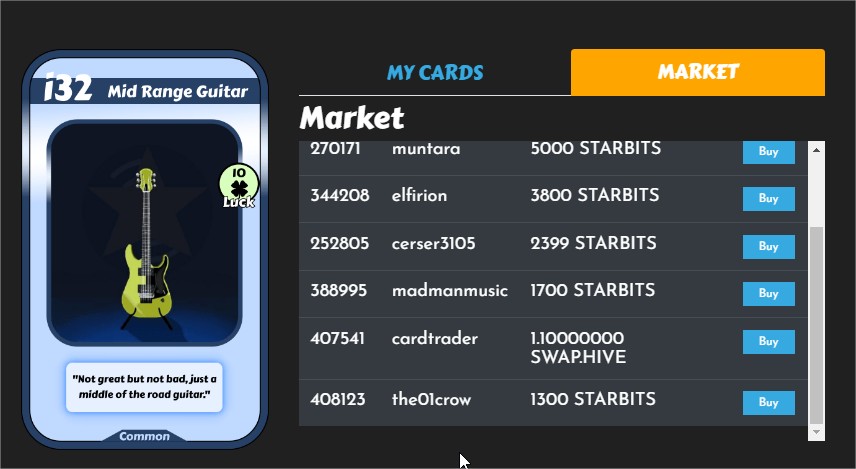 I also got 3 of these cheap guitars, in total i can get 32 skill at max per guitar lesson.
Tambien compre 3 de estas guitarras baratas, en total puedo conseguir 32 skill por cada leccion que tomo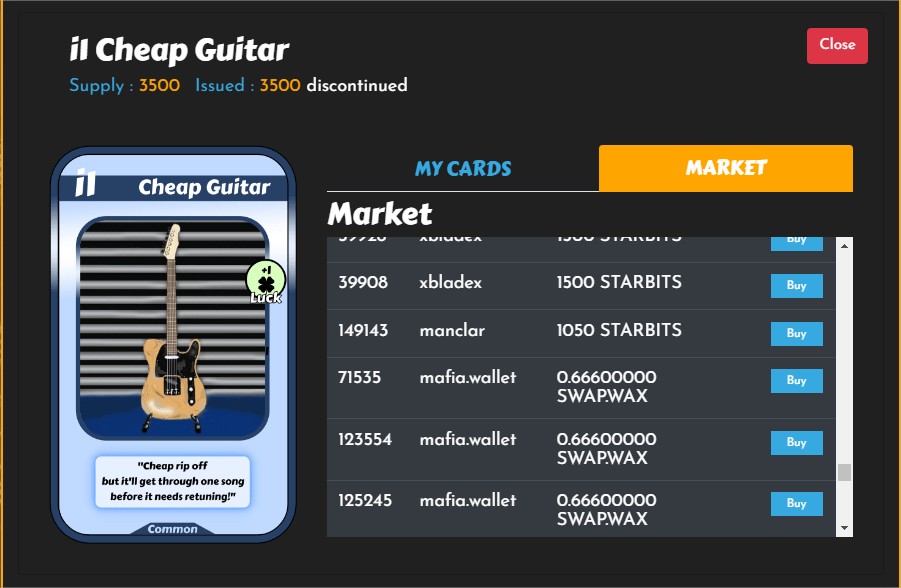 I'll keep doing lessons until my skill is at least at 5000, this will also help me get more xp per energy spend
Seguire haciendo lecciones hasta que mi skill llegue por lo menos a 5000, esto me ayudara tambien a conseguir mas xp por energia gastada.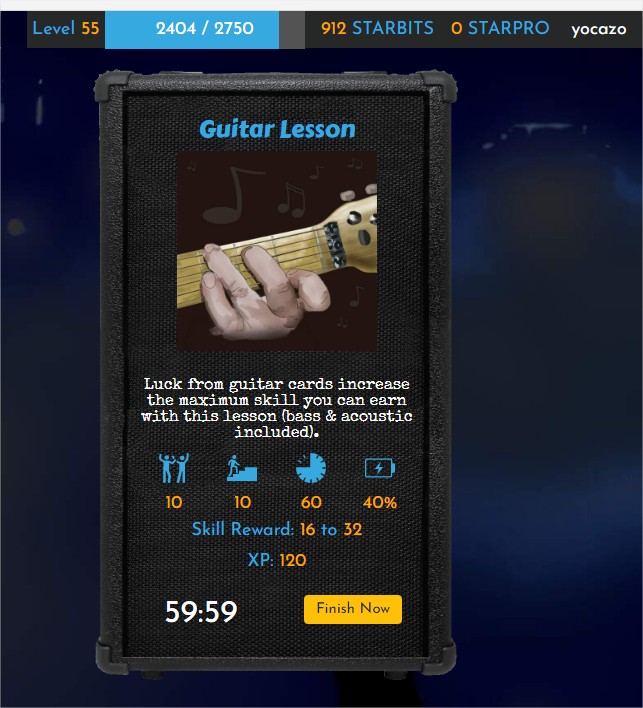 Some of the rewards from music lessons, not the best they could be but im ok if i can get 10 skill per hour
Aqui algunas de las recompensas que conseguir con lecciones musicales, no fueron las mejores pero estoy feliz mientras consiga unos 10 skill por hora.



That's all for this post friends, hope u get your weekly challenges done an get a lot of starbits! keep grinding and enjoy the song of the day :D
Eso es todo por el post amigos, espero que cumplan sus retos semanales y consigan muchos starbits! Sigan grindeando y disfruten de la pista del dia :D
---
---