What is is like being a legendary card on Rising Star! How lucky are we.....
We felt very honoured to be asked by Jux to be a legendary card a few weeks ago! In fact we were absolutely thrilled. Two of us play Rising Star and really love the game. Maybe more importantly we love the community and the dedication to music that the game demonstrates. This is from the radio station, to being able to sell records as well as all that radio evolved does to help give you somewhere to showcase music.
So what did we have to do.....
Firstly Jux asked for a picture so we sent him this one! It is a still from a video we did a while ago called Getaway for Quark records.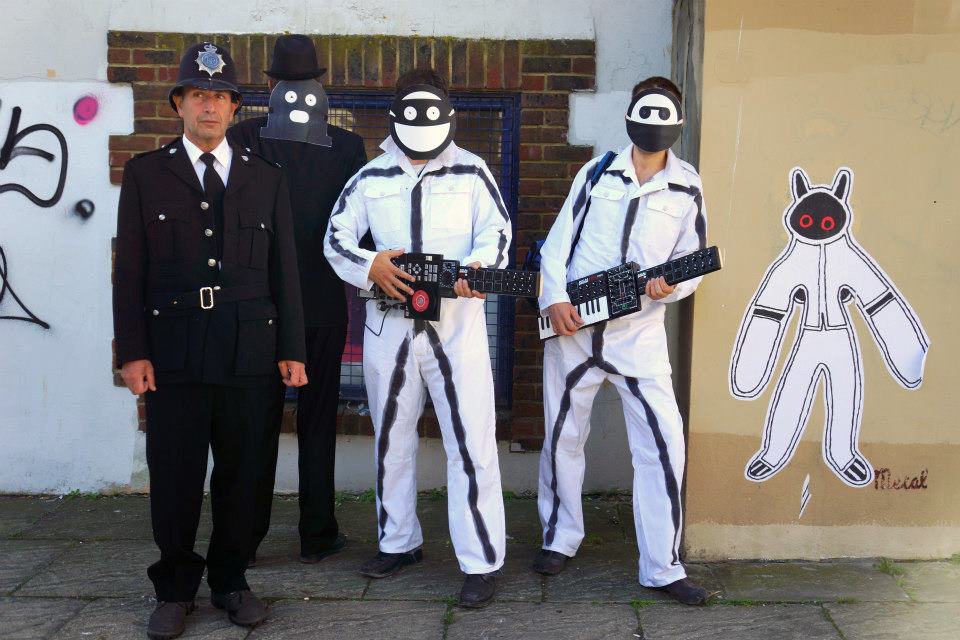 You can see the video here
From this I am not sure if Turtle Project did it or someone else he cut the picture down to just two of us. Looking very cool with our home made instruments!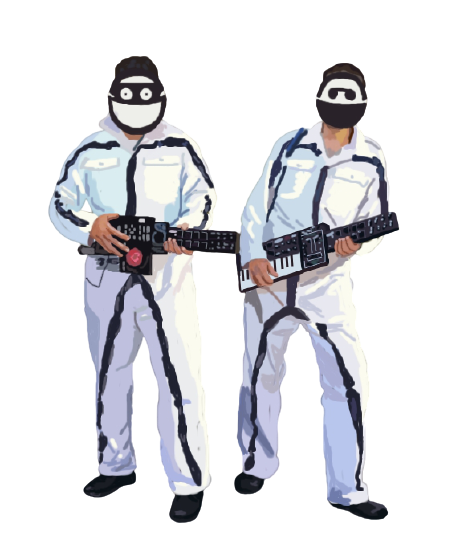 Jux then asked us for something to write on the card which we sent him and he liked. He then added it to the final card. He then asked asked if we wanted more skill or fans. I said more skill than fans was probably realistic, although it does seem to be that @gribbles is slightly luckier than us....although he does get to work with us sometimes so I guess that is fair! We did not get to see the card until it came out yesterday and were very excited when it was released.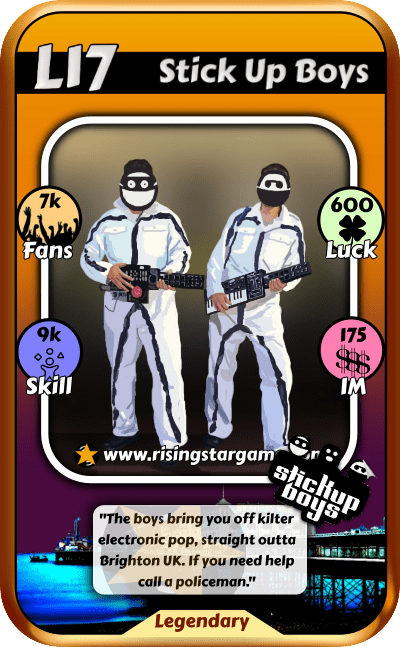 We think it looks fantastic. We feel both honoured and privileged to be a legendary card in such a great game! As of yet no Stick Up Boys card has been issued....we just opened 84 packs but did not get one but we will be looking hard for one and if anyone gets them I am sure out of the goodness of their hearts they would give it to us.....
So thank you to @risingstar for all your support of music on the blockchain and your never ending enthusiasm to helping us all get our music heard. Remember you can buy some Stick Up Boys records in the game and we are always up for interesting trades! New records will be coming soon!
Big up the music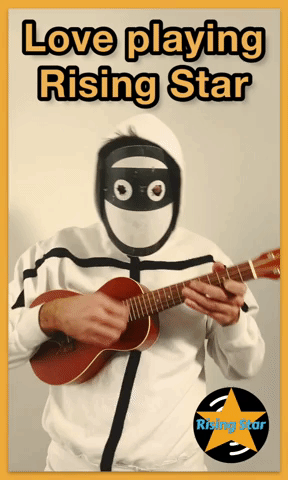 the Stick Up Boys
https://linktr.ee/StickUpBoys ---
Posted via MusicForLife.io
---
---