Four Hilarious Music Video Parodies From The 1990s "In Living Color" TV Show

In Living Color was a sketch comedy show from the 90s that aired on the Fox network from 1990 to 1994.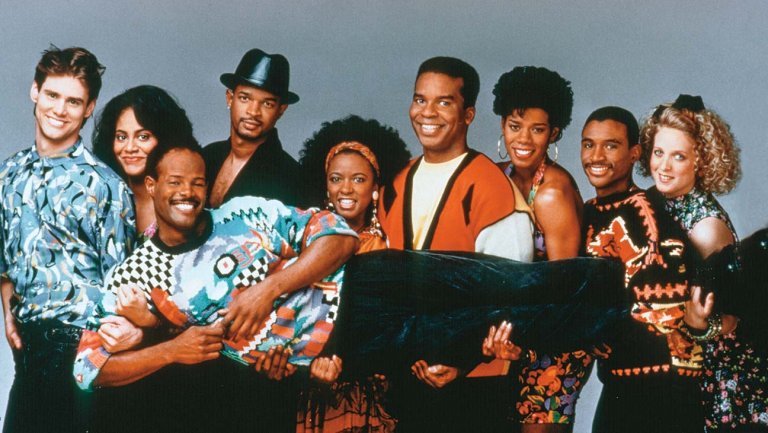 This show had its ups and downs but was nonetheless a very cutting edge show for it's time, and no doubt continues to influence to this day.
This program produced several breakout stars, most notably, Jim Carrey and Jamie Foxx-but many of the stars went on to have some success in film and television and lengthy careers, including a long list of Wayans'.
Today I will share some of the memorable music parodies they did over the years.
"Imposter" the Snow Informer parody with Jim Carrey and Tommy Davidson.

Tommy Davidson does a great MC Shan, while Jim Carrey plays Snow, one of the biggest one-hit-wonders of the 90s by a Canadian reggae artist. Pretty ridiculous, but you gotta figure that these parodies basically write themselves!
"White White Baby"
parody of Vanilla Ice, "Ice Ice Baby"

Again, sometimes the songs are so ridiculous and popular, that they just deserve a little spoof. Here again is Jim Carrey, who can make anything funny, including a white rapper from Texas in sparkly parachute pants -I mean, who would have thought that could ever be funny??
"Mamas Gonna Kick Me Out," a parody of LL Cool J's "Mama Said Knock You Out" Performed by Shawn Wayans

I this video, we see Shawn Wayans as washed up Good Times actor Jimmy Walker rapping about the big comeback he needs so mama doesn't kick him out. lol, sometimes you just need that great concept for the parody and the rest will come easily.
Much of the cast doing "We Are The World" USA For Africa parody.

We Are The World parodies are always going to be funny (check culturecide "they aren't the world lololol) when else do you get to poke fun at a bunch of random celebrities at the same time like that? So, in this skit the famous musicians are united for a cause-to save their careers!
Thanks for reading, i hope you liked my post!


---
Posted via MusicForLife.io
---
---