4 Vintage Organ Records
Today we shall check out the peaceful serenity and roller rink vibes of the mighty organ music sub-section of my lounge record shelf! You know the kind of stuff yr grandma would say was "old peoples music!"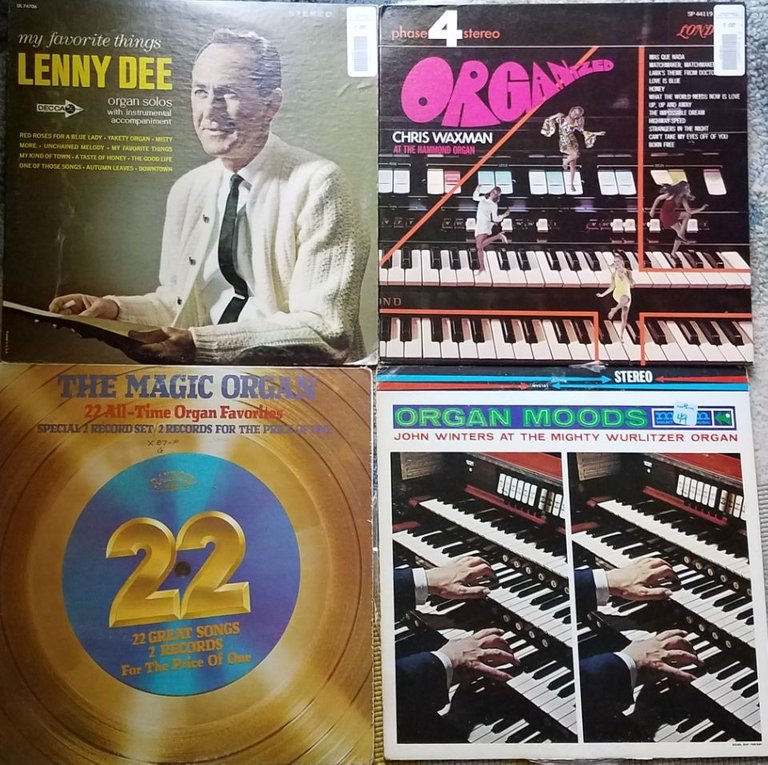 Organ music is like the adult contemporary section of electronic music. Sometimes they played over great organ drum machines, and sometimes they have a backing band-but they always play top covers of yesterday's hits-and many forgotten ones at that!
Chris Waxman
"Organized"
1968

John Winters
"Organ Moods"
1961

Lenny Dee
"My Favorite Things"
1966

The Magic Organ
"22 All-Time Organ Favorites"

1982
there are some good organ jams out there - it might not be something i always wanna hear an album side of-but they can be fun to sneak in the mix sometimes!
As i stated many times, I'm a sucker for a good random vintage pop cover tune...
I hope you liked my post!


---
Posted via MusicForLife.io
---
---