RISING STAR - THE IST BIRTHDAY CAKE WITH RECHARGE | LEVEL 25
Hello, Rising Star Fans and music lovers!
I Hope you guys will be fine and blessed today i am here again with another post of Rising star game and will share the progress of today's mission and investment in risingstar game.
BIRTHDAY CAKE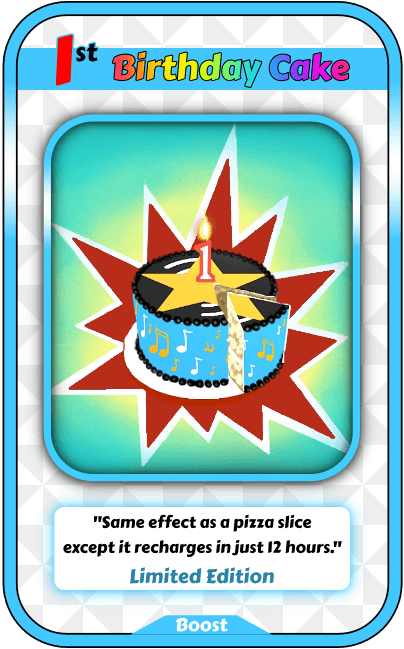 Well, the ist birthday cake is a new boost card to recharge your energy in just 12 hours all the time and it works same like the pizza slice but this one is more cool to recharge your energy twice in a day as compared to the pizza slice. This is a limited edition card which means that only limited cards will be issued to the people on first come first serve base and only 250 cards will be issuede to the market for buying with 25k Starbit or 10 Swap.hive. However, i don't have any pizza slice in my account so thought to buy this one to recharge energy when the energy power is at zero %.
---
---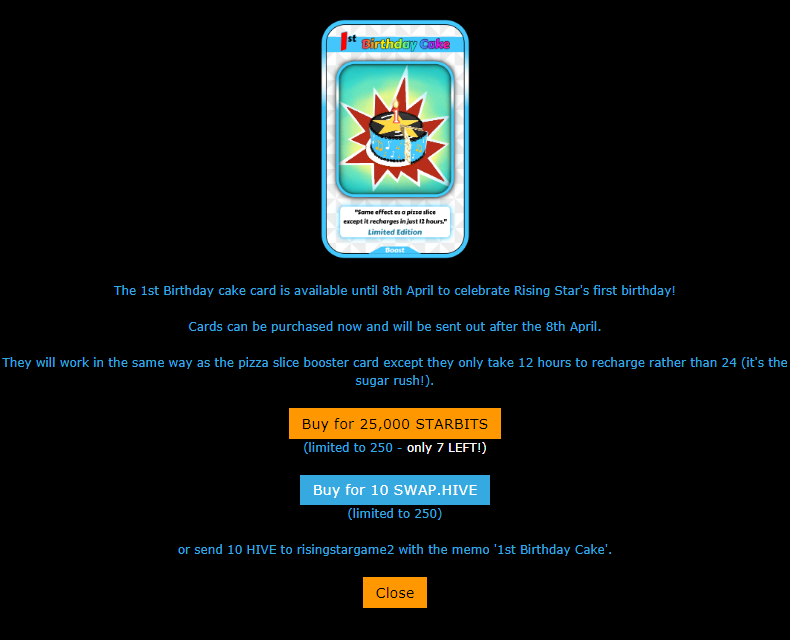 Here you can see the info that how to buy this card so i went to hive engine and bought 20k starbit quickly and 5k starbit available in my account that i deposited to my game account and tried to buy this card with 25k starbit but it was failed i tried so many time and refresh the page but still it the starbit was showing in my account then i asked in Discord to explaining my issue there and someone helped to withdraw your Starbit to Hive engine and then try and this time it worked. Still here is a suggesstion for the team to create a manual withdrawl box in which the user can easily put the withdrawal amount so it would be very easy for many players because when you have lower starbit like 4k then you need to withdraw it in 4 parts by clicking the withdrawl button of 1000 starbit 4 times which takes a lot of time to refreshing the page.
---
---
DASHBOARD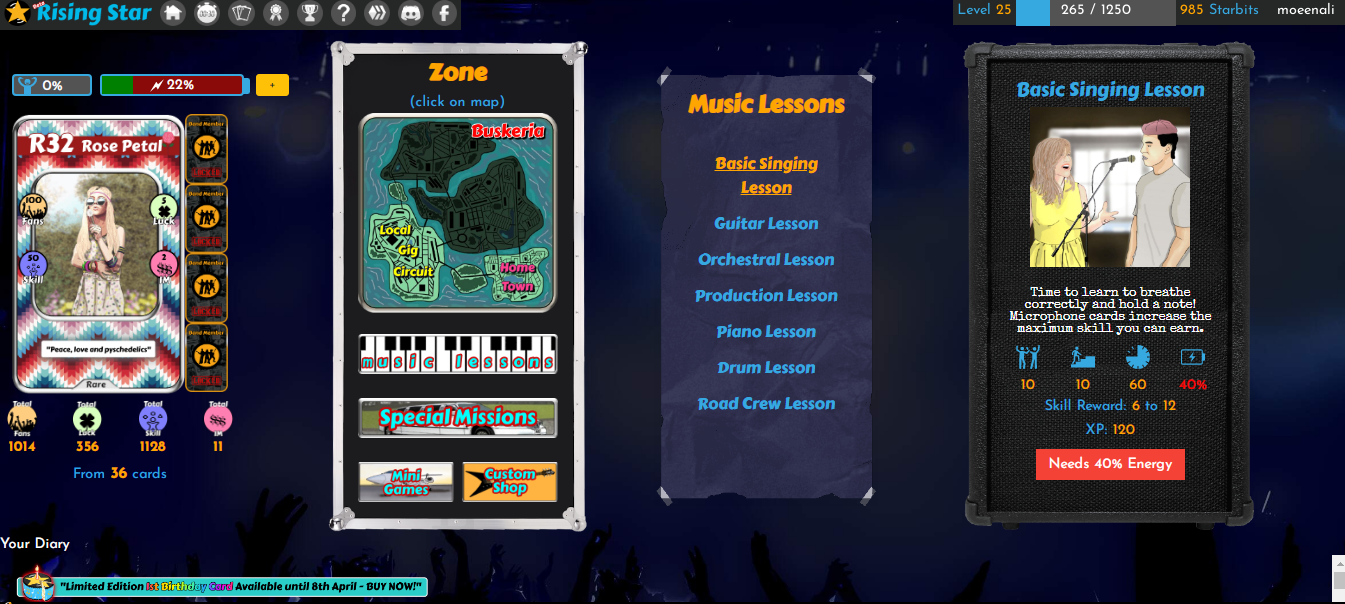 As you can see on the dashboard that energy is very important for completing missions that you can recharge with pizza slice and the birthday cake (Available after 8th april) to recharge your energy. Here you can see that i can not complete any mission because of the less energy and it work same like the voting power on hive or you can say it energy capture rate in the splinterlands game where you can earn less dec when your energy capture rate is low.
---
---
TOTAL CARDS AND FANS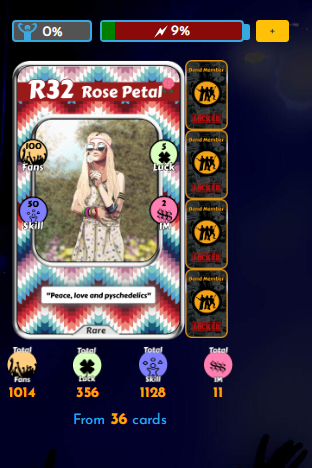 Total cards 36
Fans 1014 Some are drunk fans because of the luck and permanent fans are 950.
Skill 1128 increased because of the drunk fans
luck 356
Total Im 11
In the last 24 hours the game progress increased because i reached 25 level and got some fans which are drunk and will forgot about me when they wake up so i went for the music lessons to increase the skill point.
---
---
---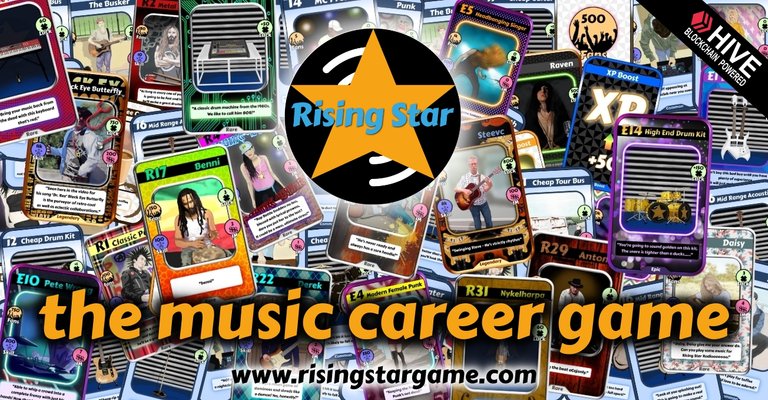 image from Risingstar
Want to play the Rising star game? then join here
Thanks For visiting my Blog
Best Regards @moeenali
---
---