Hello, Rising Star and music lovers!
Hope you guys will be fine and blessed today i am here again to make a post on the progress of my rising star game after a long time as it was a busy shcedule so did not made a post in the last two week so today i am here to share something about my progress in the rising star game.
---
---
---
DASHBOARD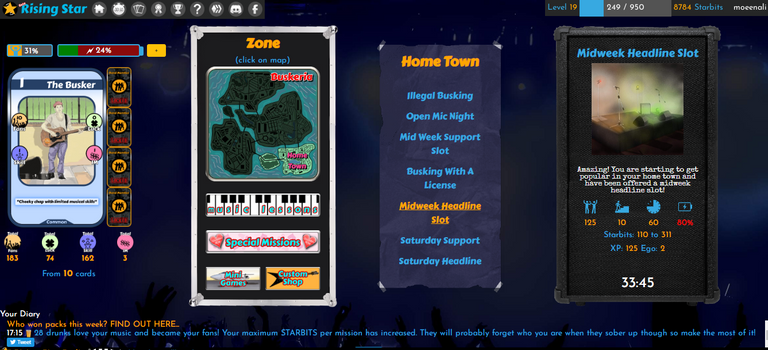 In the dashboard you can see the progress of my current level which is 19 that i reached slowly and from level 12 i did not share the new level so its quite a lot of gap between these level. However, i am playing daily this game to complete the missions and mostly the midweek headline slot is my main target because which is a long mission that takes up to 1 hour to complete with 80% energy but also giving me nice amount of starbit.
---
---
---
EGO 31%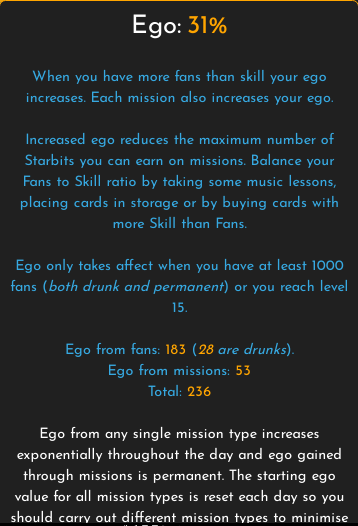 Well, after reaching to level 15 the ego become a big problem for me that not allowing me to earn more starbit and i have an issue with fans and skill that i am not getting this point even the skill is greater than fans then why the ego increases each time may be because of the drunk fans right? However, i will try to balance it but i need to wait a little bit to reach 10k starbit to buy a pack with starbit earning and hope this time i will get some good cards.
---
---
---
ALL CARDS AND INFO
Total cards 10
Fans 183 (155 permanent ) and 28 drunk
Skill 162
luck 74
Total Im 3
---
---
---
TOTAL MISSIONS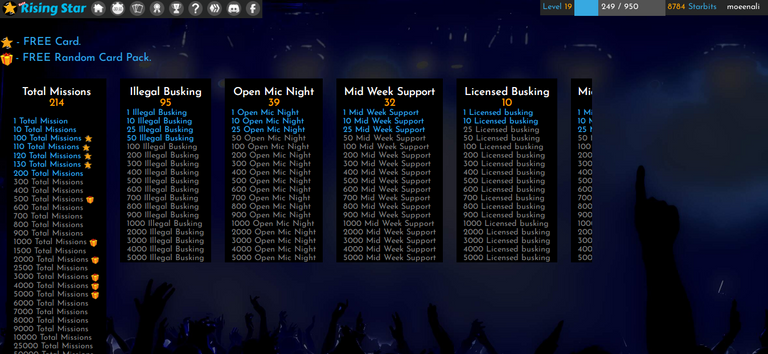 Here you can see the progress of total missions that i completed so far which includes lots of missions instead of the last one Saturday headline soon will complete this one also but before reaching there i need some fans and skills to complete these missions.
Illegal Busking: 95 completed
Open Mic Night: 39
Mid Week Support: 32
Licensed Busking: 10
Midweek Headline: Slot 35
Saturday Support: 1
---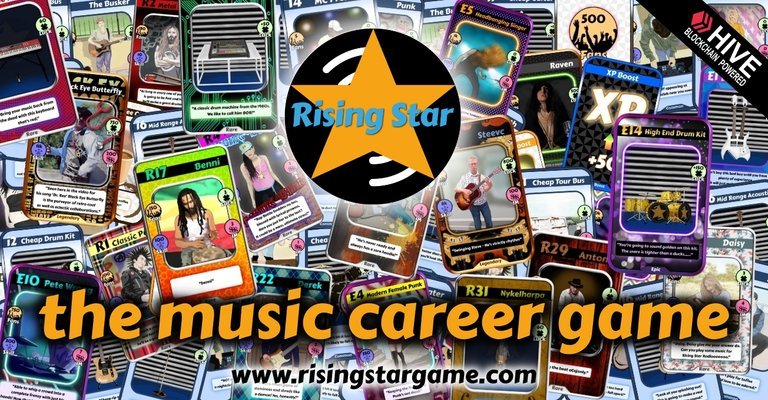 image from Risingstar
Want to play the Rising star game? then join here
Thanks For visiting my Blog
Best Regards @moeenali