10 x Can of Petrol
With 10 Cans of Petrol needed for next mission I am saving Starbits to get there. I currently have 9 and 3k Starbits. I should be able to accumulate my 10th can tomorrow but I am six levels away from 100 in order to do the next mission. Another road block to get over.
My Stats and Card Collection Updates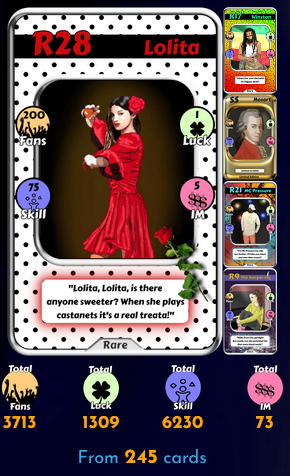 On stats I earn some skill points and added 4 cards into the collection. The cards are all Can of Petrol. I will have to think of another way to boost my stats to help ranking as I am seeing many players below my ranking currently climbing up fast.

The green arrows are coming up strong and fast. Time to see what I am made of as I continue to drop in mission minutes while also losing ground in ranks. I have been balancing my time with game and curating blog posts but latter has got the better of me. I simply need to schedule my use of pizzas better as I seem to have them ready but never get the right time to use them.
Other plan is to sell the pizzas and use the proceeds to buy more cards. It maybe a good option for now since I limit my use of them ever since I blog and curate more.
Thanks for reading and hope everyone become a rising star!!!
If you have not started playing Rising Stars please try it out. Link in pictures below and the game is FREE once you create an Hive account.