I Earned 0.02 swap.hive Daily Rewards
The push for doing more missions and tacking on more minutes has help boost my overall score to place me in 87th. It also pushed me up to 0.02 swap.hive earnings. I doubt this will last long since I have not added cards into my collection and would not plan to unless my ranking drops back under 90th. This may happen sooner than expected.
My Stats and Card Collection Updates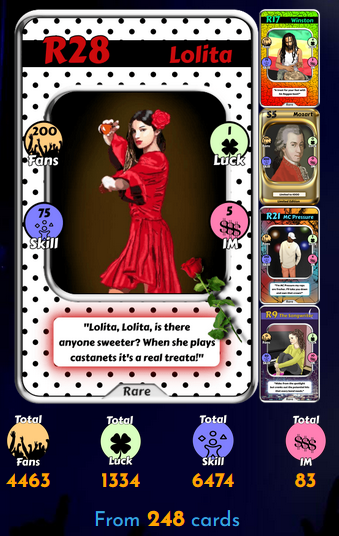 No stats added but close to 4k Starbits earned today. I have not added more Cans of Petrol since I am still under level 100. It really is getting interesting on the Starbits front. As of now I have 11k Starbits and assuming I won't get to level 100 for a few more days it may benefit me in getting more time to potentially save up to 100k Starbits.
Thanks for reading and hope everyone become a rising star!!!
If you have not started playing Rising Stars please try it out. Link in pictures below and the game is FREE once you create an Hive account.