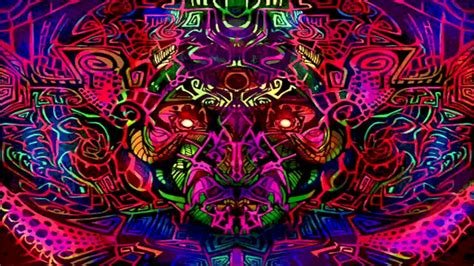 Today it is time to talk about a genre that is a world of its own.
Around it revolves one of the most long-lived subcultures that exist today.
I'm talking about Psychedelic Trance, also known as Psytrance or simply Psycho.
This style is characterized by an electronic base with accelerated rhythms and dynamic bass lines.
There is a whole philosophy behind this genre.
The history of Psytrance goes back to the 60s, when the hippie movement reached Goa India.
This led to the development of a cultural movement that led to the first raves, as they are now known.
Thus the word "rave" originated in the psychedelic rock jargon and not in electronica.
Bands like Pink Floyd, The Doors, Grateful Dead, among others, were part of what was played at these early raves.
Later DJs began to transfer this movement to the electronic music of the time, which was manipulated through cassettes, since the heat and humidity of India did not allow mixing with vinyl.
By the 80's, it was already an important movement.
Later, its fusion with European trance led to what is now known as Psytrance, although the pure style still exists under the name of Goa Trance.