Estamos en ruta! La aventura en County Tour apenas inicia. / We are on the road! The County Tour adventure is just beginning. (ES/EN)



(ES)
Que tal amigos!!!
Después de empezar la aventura descubrimos que había de realizar varios otros pasos para poder tener lista la isla 3, empezar con las misiones y prepararse para una nueva vida junto a los miembros de banda recientemente incorporados, era tiempo de ensayos y mucho por hacer.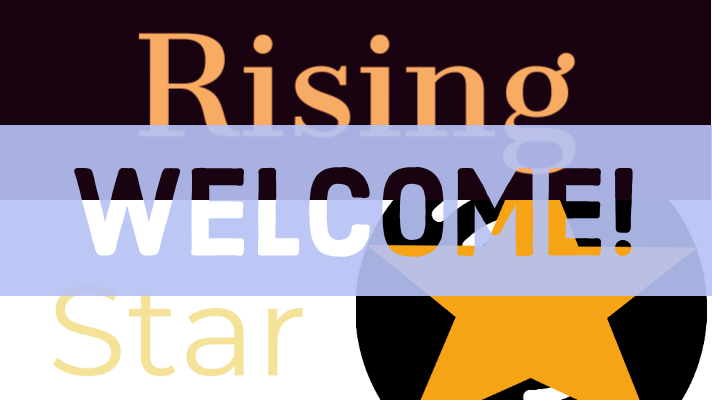 Ha pasado ya un tiempo desde que di a conocer mi llegada a la isla número 3, las nuevas compras que me esperaban como requisito para avanzar en Rising Star, el juego de cartas coleccionables en la blockchain de Hive que cada día recibe nuevos jugadores manteniendo en constante trabajo a todo el equipo detrás.
Volviendo al tema, ahora puedo hacer la primera misión de la isla 3 sin problemas, además de ello ya tengo preparado todo para cuando alcance el nivel requerido para poder realizar la segunda misión; el requerimiento es alcanzar el nivel 85, de momento voy en nivel 81 y más de una vez he sido tentado de comprar XP Boost, además de ser detenido por el precio, también me detiene el hecho de que le restará lo divertido de avanzar y ver cómo aumentan los Fans.
"I'm a Millionaire"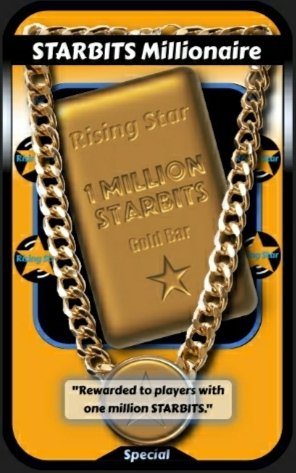 Desde hace un tiempo mis estrategias buscaron alcanzar un objetivo inicial, lograr los 10k Starbits haciendo solo misiones, para ello requería muchos fans y a su vez mucho Skill que contrarrestara el EGO.
Habiendo alcanzado el objetivo casi al mismo tiempo que el desbloqueo de la tercera Isla y la primera misión, cuál sería el siguiente paso?
Para los que ya tenemos tiempo en el juego, la respuesta es obvia, lo siguiente sería CONSEGUIR LA CARTA STARBITS MILLIONAIRE!
En favor de éste objetivo empecé a ver mis opciones, lo cierto es que tuve que revisar lo que tenía ahorrado en Hive y también lo que tenía puesto en otros proyectos, además debía estar atento al precio de los Starbits, pues en esos momentos podíamos decir que 10k Starbits equivalía a 1$, lo cual significa que obtener el millón de Starbits no sería "barato".
Después de un extenso cálculo matemático (y un golpe de suerte) lo obtenido en otros proyectos sumado a lo que se tenía en Hive pude llegar al monto necesario para comprar el millón.
Quiero agradecer a @nupulse por el apoyo y guía, gracias a la cual mantuve el enfoque y la atención en conseguir la carta millonaria.
Gracias Máster!
Sinceramente me encontraba todo nervioso y emocionado cuando por fin puse la orden de compra de los Starbits necesarios para completar el millón, aunque tardó un poco en completarse la orden, por fin los tenía en Hive Engine y tocaba hablar con Jux, tuve que dejarle un mensaje (diferentes zonas horarias, para él eran horas de sueño) así al día siguiente despertaría a disfrutar de mi nueva carta.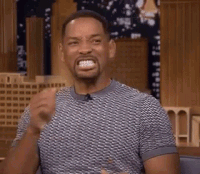 Fuente: Gifer
Etapa dorada en mi cuenta de Rising Star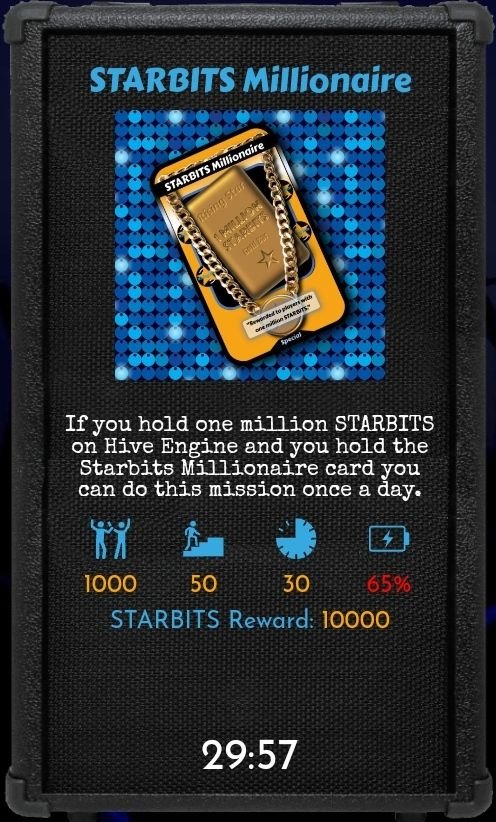 Ahora bien, la alegría de haber alcanzado los objetivos que desde un inicio tenía en mente continúa, además tenemos el añadido de que los Starbits se mantienen al rededor de 1$ cada 10k, recordando que tenemos un proyecto de Blockchain Gaming accelerator dentro el juego ayudando a quemar Starbits en Music Promoter, no será sorpresa si los Starbits sobrepasan el 1$, ojito con eso amigos.
"La carta STARBITS Millionaire te cambia la vida", una frase que varias veces pude leer en al chat en español de Rising Star (donde estoy más activo) y que ahora puedo decir tiene mucho de razón.
Desde que la obtuve pude comprar un pack de packs con mayor facilidad y estoy listo para las nuevas cartas que saldrán éste agosto.
Además, con las ganancias mensuales de la carta millonaria, podré devolver capital a los otros proyectos, así también ayudaré a su avance; mientras por otro lado sigo comprando packs con lo que gano en misiones. Genial!

Tercera Isla: siguientes pasos
Como ya mencioné, tengo que superar la barrera del nivel para poder realizar las misiones de la isla 3, eso tomará un poco de tiempo, también tendré que comprar algunas cartas "can of petrol" de vez en cuando pues gracias a otros jugadores que comparten sus progresos, pude ver que en la cuarta isla requeriré tener 40 de esas cartas...hay mucho todavía por hacer en nuestro camino a ser una súper estrella.
---
Aún no tienes cuenta en Rising Star?
Tan solo sigue los siguientes pasos:
Crea tu cuenta Hive AQUÍ
Crea tu cuenta Rising Star AQUÍ
Únete al chat de Discord AQUÍ



(EN)
What's up friends!!!
After starting the adventure we discovered that there were several other steps to take to get island 3 ready, start with the missions and prepare for a new life with the recently joined band members, it was time for rehearsals and a lot to do.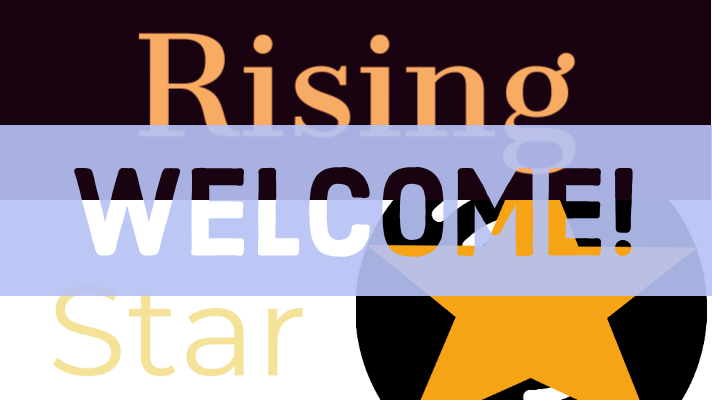 It has been a while since I announced my arrival on island number 3, the new purchases that awaited me as a requirement to advance in Rising Star, the collectible card game on the Hive blockchain that every day receives new players keeping in constant work to the whole team behind.
Returning to the topic, now I can do the first mission of island 3 without problems, besides that I already have everything prepared for when I reach the required level to be able to carry out the second mission; the requirement is to reach level 85, at the moment I am at level 81 and more than once I have been tempted to buy XP Boost, in addition to being stopped by the price, I am also stopped by the fact that it will take away the fun of moving forward and watching how fans increase.
"I'm a Millionaire"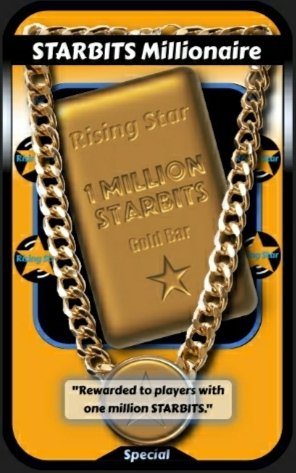 For some time now, my strategies sought to achieve an initial goal, to achieve the 10k Starbits doing only missions, for this it required many fans and in turn a lot of Skill that countered the EGO.
Having reached the objective around the same time as the unlocking of the third Island and the first mission, what would be the next step?
For those of us who already have time in the game, the answer is obvious, the following would be GET THE STARBITS MILLIONAIRE CARD!
In favor of this objective I began to look at my options, the truth is that I had to review what I had saved in Hive and also what I had put in other projects, I also had to be attentive to the price of the Starbits, because at that time we could say that 10k Starbits equaled 1$, which means that getting a million Starbits would not be "cheap".
After a extensive mathematical calculation (and a stroke of luck) what was obtained in other projects added to what was had in Hive, I was able to arrive at the amount necessary to buy the million.
I want to thank @nupulse for the support and guidance, thanks to which I kept the focus and attention on getting the millionaire card.
Thank you Master!
Honestly I was all nervous and excited when I finally put the order to purchase the Starbits needed to complete the million, although it took a while to complete the order, I finally had them in Hive Engine and I had to talk to Jux, I had to leave him a message (different time zones, for him it was hours of sleep) so the next day I would wake up to enjoy my new card.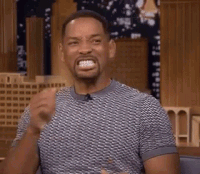 Source: Gifer
Gold stage on my Rising Star account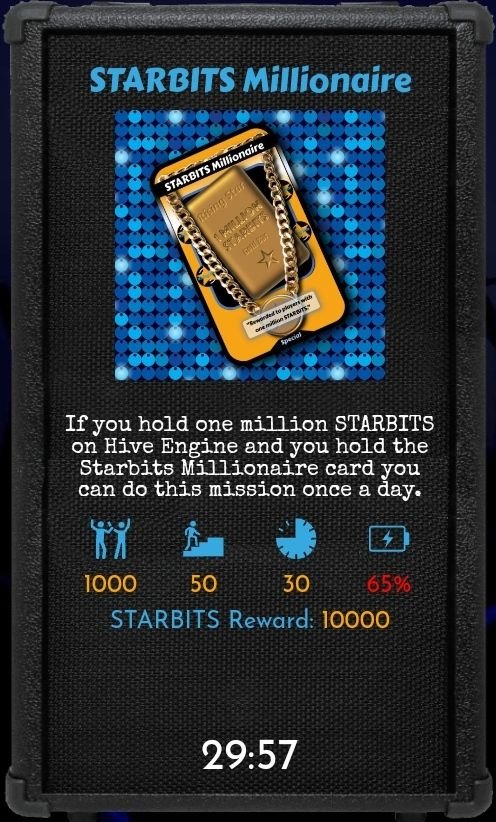 Now, the joy of having achieved the objectives that I had in mind from the beginning continues, we also have the addition that the Starbits remain around 1$ per 10k, remembering that we have a Blockchain Gaming accelerator project within the game helping to burn Starbits in Music Promoter, it will not be a surprise if the Starbits exceed 1$, be careful with that friends.
"The STARBITS Millionaire card changes your life", a phrase that I could read several times in the Rising Star Spanish chat (where I am most active) and that now I can say is very right.
Since I got it I was able to buy a pack of packs more easily and I am ready for the new cards that will come out this August.
In addition, with the monthly earnings from the millionaire card, I will be able to return capital to the other projects, so I will also help their advancement; while on the other hand I keep buying packs with what I earn in missions. Excelent!

Third Island: next steps
As I already mentioned, I have to overcome the level barrier to be able to carry out the missions of island 3, that will take a little time, I will also have to buy some "can of petrol" cards from time to time because thanks to other players who share his progress, I could see that on the fourth island I will need to have 40 of those cards...there is still a lot to do on our way to being a superstar.
---
Don't have a Rising Star account yet?
Just follow the steps below:
Create your Hive account HERE
Create your Rising Star account HERE
Join Discord Chat HERE
---



-Texto traducido con Google traductor-
-Imágenes modificadas con Spark Post-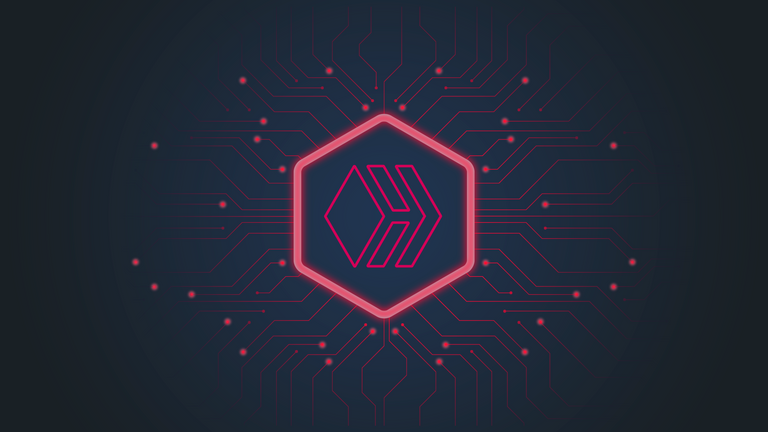 ---
---
---