[Es]
Cómo están amigos?
Hasta el momento fuí compartiendo algunos tips de Rising Star que pueden ser útiles para un jugador que recién inicia, en particular para aquél que lo hace con cero inversión dentro el juego.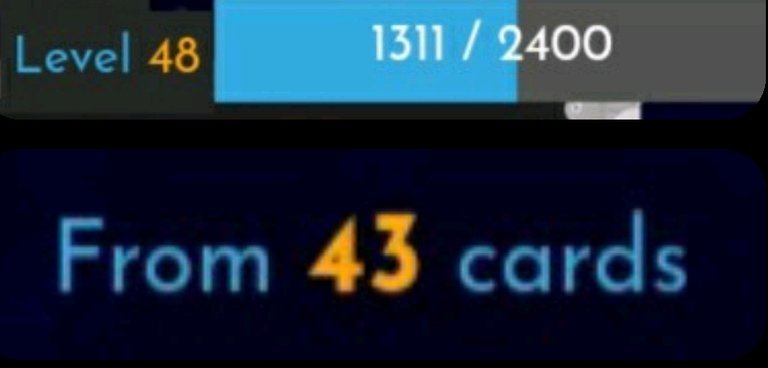 Dentro mi cuenta, el nivel en el que me encuentro es el 48, tengo un total de 43 cartas, la mayoría ganadas dentro el juego, algunas otras producto de compras de packs y otras pocas por compras individuales.


En mi anterior post mostré el plan de compras parte de mi estrategia para obtener en menos tiempo más Starbits, estaba con la fiebre de pizza y para este post se tenía que realizar la compra de una carta más de Pizza Box; digo "tenía" pues he decidido cambiar mi compra.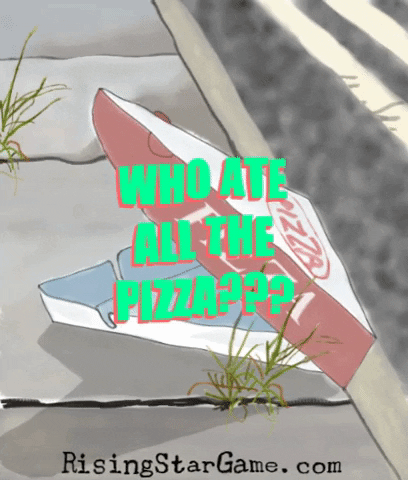 Mientras disfrutaba mi nueva abundancia de pizza y lo que esto significaba para mi cuenta (más pizza = más energía = más misiones por día), fuí consumiendo sin preocupaciones las pizzas que se almacenaban; hasta que un día simplemente no encontré ninguna, al día siguiente ocurre lo mismo, no habían pizzas.
Dado que la carta Cold Pizza Slice se "autorecarga" cada 24 horas, decidí hacer un pequeño experimento sobre la hipótesis de que estaba realizando misiones que ocupan mucho tiempo y por eso da la impresión de que no salen pizzas en todo el día. Empecé a realizar las misiones que ocupan poco tiempo, como tengo habilitada la isla 2, junto a la isla 1 podía realizar varias misiones de 5 minutos, además en la isla 1 todavía tenía otras misiones de tiempos menores a los 30 minutos.
---
¿Cuál fué el resultado? Ninguna pizza cayó en 2 días, haciendo de mis cajas de pizza un adorno.
Siendo que llevo compradas 2 cartas Pizza Box, el plan era comprar una más haciendo un total de 3 cartas, pero esto no será así.
---

La carta Cold Pizza Slice ha demostrado ser muy útil para este tipo de situaciones, pero tener solo una resultaba un poco insuficiente, por ello decidí cambiar mi objetivo de compra y obtener una más, así tendría 2 cartas que cada 24 horas estarían listas para ser usadas, con eso disminuye mi dependencia de las porciones de pizza random del juego.
Para jugar a Rising Star:
Crea tu cuenta Hive AQUÍ
Crea tu cuenta Rising Star AQUÍ
Únete al chat de Discord AQUÍ
---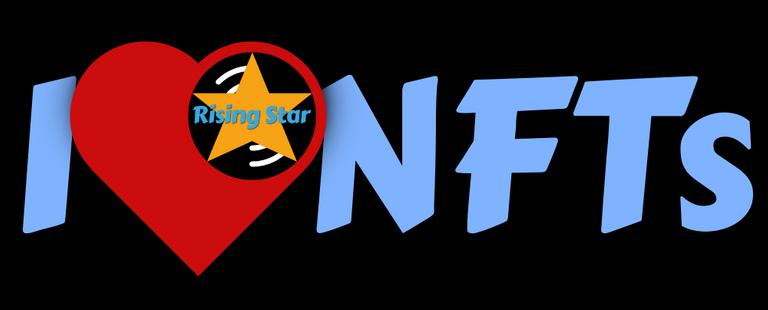 ---
[En]
How are you friends?
So far I have been sharing some tips from Rising Star that may be useful for a player who is just starting out, in particular for one who does it with zero investment in the game.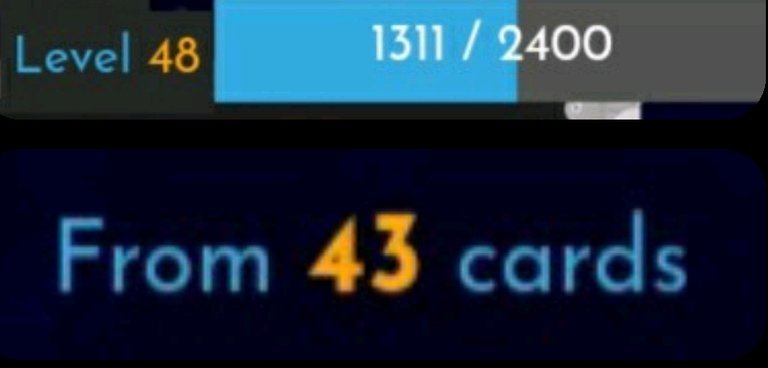 Within my account, the level at which I am is 48, I have a total of 43 cards, most of them won within the game, some other products from pack purchases and a few others from individual purchases.


In my previous post I showed the shopping plan as part of my strategy to obtain more Starbits in less time, I was with pizza fever and for this post I had to purchase one more Pizza Box card; I say "had" because I have decided to change my purchase.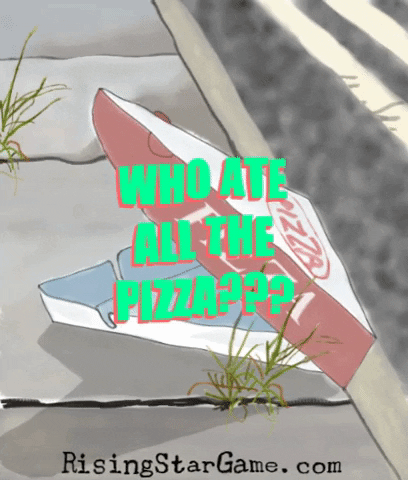 As I enjoyed my new abundance of pizza and what this meant for my account (more pizza = more energy = more missions per day), I was consuming the pizzas in storage without worry; until one day I just didn't find any, the next day the same thing happens, there were no pizzas.
Since the Cold Pizza Slice card "self-recharges" every 24 hours, I decided to do a little experiment on the hypothesis that I was doing missions that take a lot of time and therefore gives the impression that no pizzas come out all day. I started to perform missions that take up little time, as I have island 2 enabled, next to island 1 I could perform several missions of 5 minutes, in addition to island 1 I still had other missions of times less than 30 minutes.
---
Which it was the result? No pizza fell in 2 days, making my pizza boxes an ornament.
Since I have bought 2 Pizza Box cards, the plan was to buy one more making a total of 3 cards, but this will not be the case.
---

The Cold Pizza Slice card has proven to be very useful for this type of situation, but having only one was a bit insufficient, so I decided to change my purchase objective and get one more, so I would have 2 cards that every 24 hours would be ready to be used, this reduces my dependency on the game's random pizza slices.
To play Rising Star:
Create your Hive account HERE
Create your Rising Star account HERE
Join Discord Chat HERE