My Song For The #MusicForLife Playlist Today (11th May) Celebrates "National Twilight Zone Day" 🎥
"The Twilight Zone" was originally a very popular American TV series that was broadcast all around the World. I remember watching some of the re-runs in my very early teens (here in the UK). The TV series later progressed into a Movie which was also a great success.
So as Today is "National Twilight Zone Day" 🎥 on the "National Holiday" Calendar for Tuesday 11th May 2021. A most important date for all TV Science fiction TV and Movie buffs. Below I have shared the soundtrack for anyone to hear what all the fuss was about 👏 back then...
The National Calendar Website Link [here] (for more information).
Now for some appropriate Music...
My Song Selection For Today is: "The Twilight Zone" Soundtrack Music by Bernard Herrmann (1959)
Above Music Video Source: ©YouTube [Here]
Below Image: "Screen Shot" from [here] (Colour edited by me).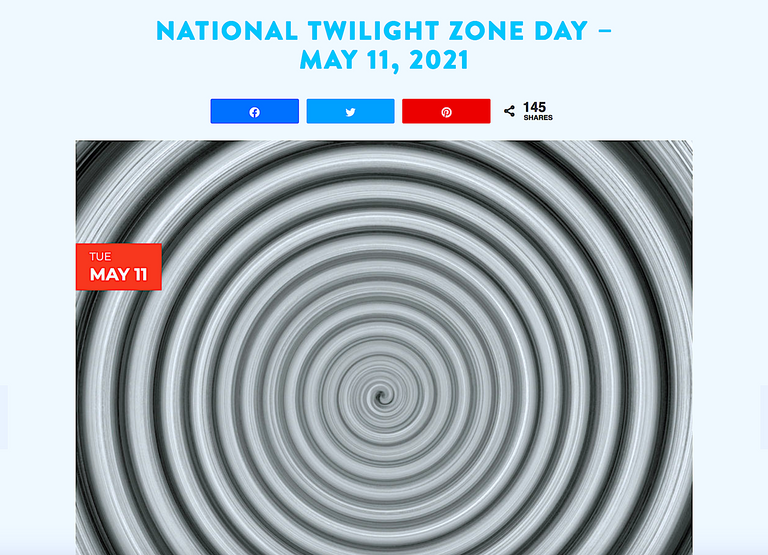 Also notice that the special Twitter "hash tag" #NationalTwilightZoneDay is currently trending!
So you can start interacting with many others on Today's topical event, by Tweeting there NOW!...
Many Thanks for reading and listening,
see you all again very soon... 👋