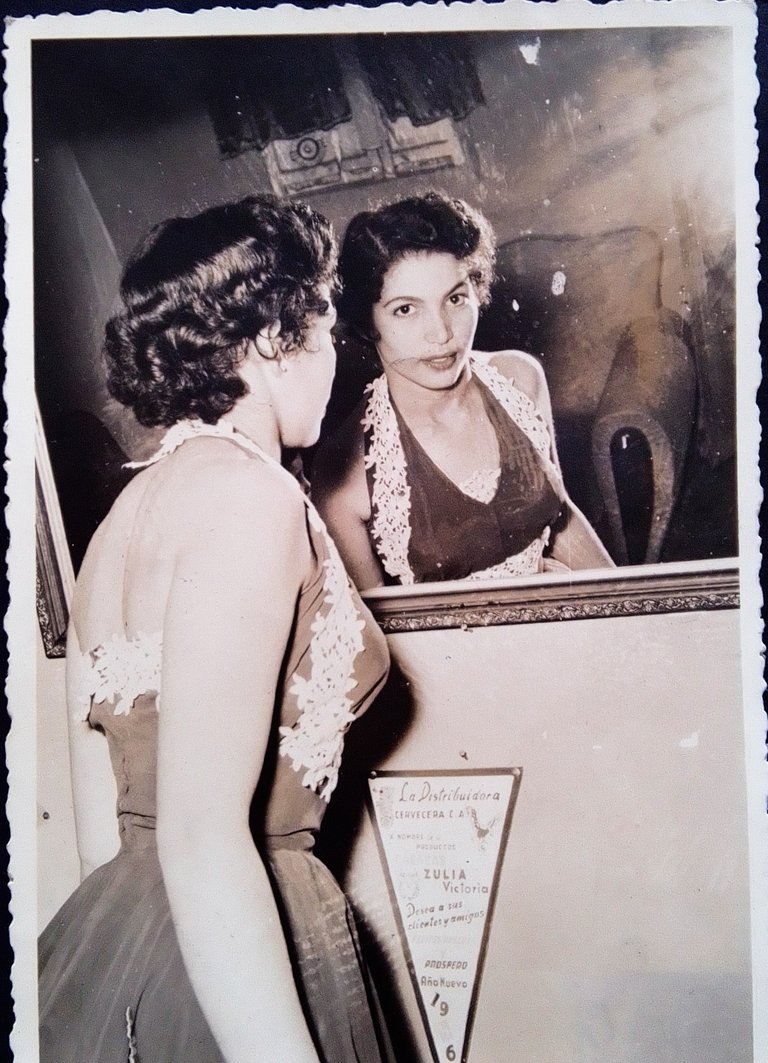 Hello, dear friends Hivephotographers.
I'm Zulay Pulido, Photographer Apprentice, with Philosophical Thought.
This post corresponds to my proposal to participate in the HIVE Portrait Photography Contest Week 14, promoted by @portraitcontest from.
" My portraits say more about me than the people I photograph" - Richard Avedon.
The photographs in this publication are my property.
Today is Wednesday, July 29, 2020.

The HIVE Portrait Photography Contest Week 14 | Mi Madre (Español – English)
Hola, queridos amigos Hivediseñadoreses.
Soy Zulay Pulido, Aprendiz de Diseñador, con Pensamiento Filosófico.
Este artículo corresponde a mi participación en The HIVE Portrait Photography Contest Week 14, promovido por @portraitcontest desde.
" Mis retratos dicen más de mí que de la gente a la que fotografío." - Richard Avedon.
Las fotografías de esta publicación son de mi propiedad.
Hoy es miércoles 29 de julio de 2020.

It is the first time that I participate in this contest that I find wonderful. Showing the artistic expression of a face is a very interesting job.
For this opportunity, I bring three photographs that I keep very carefully in the family album. It's about some shots that someone I don't know did to my mother when she was approximately 20 years old.
I wanted to bring these beautiful photos to evoke the memory of my beautiful mother, who tomorrow will be 8 months deceased, in the arms of Alzheimer's, at 84 years old.
I hope they are to your liking.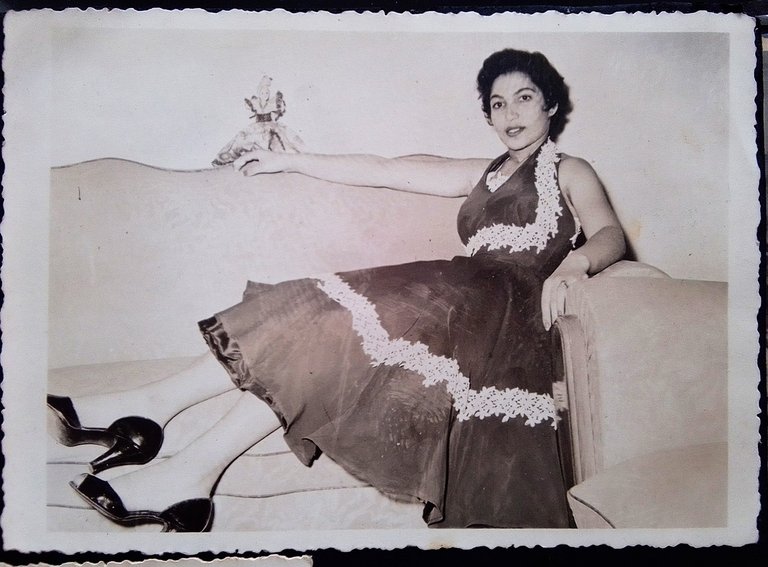 Es la primera vez que participo en este concurso que me parece maravilloso. Mostrar la expresión artística de un rostro es un trabajo muy interesante.
Para esta oportunidad, traigo tres fotografías que guardo muy cuidadosamente en el álbum familiar. Se trata de unas tomas, que alguien que desconozco le hizo a mi madre cuando ella tenía, aproximadamente, 20 años de edad.
Quise traer estas hermosas fotos para evocar la memoria de mi bella madre, quien mañana cumple 8 meses de fallecida, en brazos del Alzheimer, a los 84 años.
Espero que sean de tu agrado.

Mis Redes Sociales personales son:
Facebook: https://www.facebook.com/zupulido,
y Twitter: https://twitter.com/zupulido, pero no las uso con frecuencia. Sin embargo, las de la FAVTachira, Facebook: https://www.facebook.com/FAVTachira/, Twiiter: https://twitter.com/favtachira e Instagram: https://www.instagram.com/favtachira/, sí se actualizan constantemente.

If you liked this post, I thank you for leaving your kind comment and some recommendations to improve my work.
Remember, you can find me at https://hive.blog/@librepensadora
Greetings from Venezuela, a country with Great Photographers.

Si te gustó esta publicación, te agradezco dejar tu gentil comentario y algunas recomendaciones para mejorar mi trabajo.
Recuerda, puedes encontrarme en https://hive.blog/@librepensadora
Un saludo desde Venezuela, un país con Grandes Fotógrafos.

Welcome dear friend.
I recommend you join the @theterminal Community, the best option that exists in Hive, specialized in teaching the most advanced techniques and methods of creating quality articles. That will undoubtedly serve you throughout your journey through this important Blockchain.
If you want to be part of this great initiative, you just have to contact via Discord to @brittandjosie or @justclickindiva

Bienvenido, querido amigo.
Te recomiendo unirte a la Comunidad @theterminal , la mejor opción que existe en Hive, especializada en la enseñanza de las más aventajadas técnicas y métodos de creación de artículos de calidad. Eso te servirá, indiscutiblemente, en todo tu trayecto por esta importante Blockchain.
Si deseas formar parte de esa grandiosa iniciativa, solo tienes que contactar, a través de Discord, a @brittandjosie o @justclickindiva