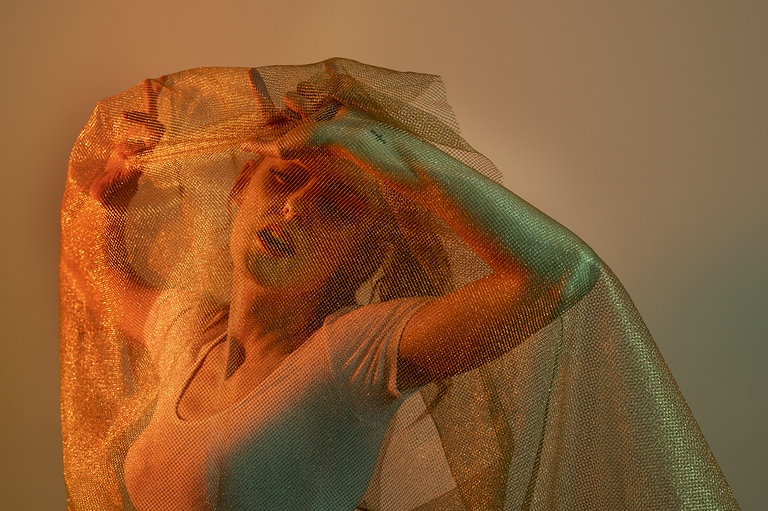 Hello again!
More shots from the recent session with Holly, with a completely different feel. This was going for a more fine art-style, using very similar lighting techniques to the recent shoot.
A simple prop of a piece of fabric can go a long way in transforming an otherwise basic set up.
Enjoy!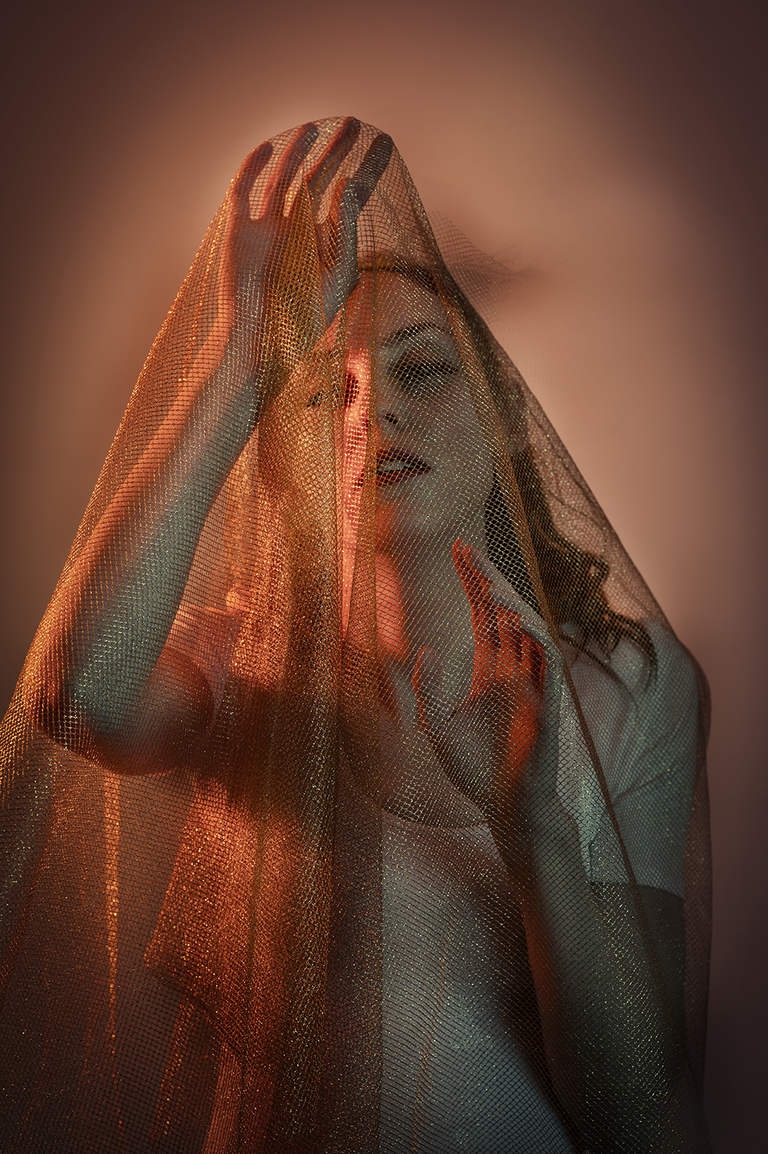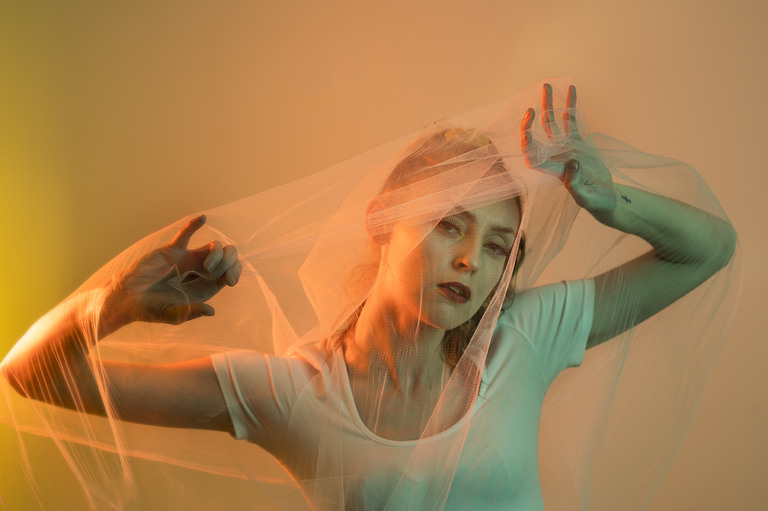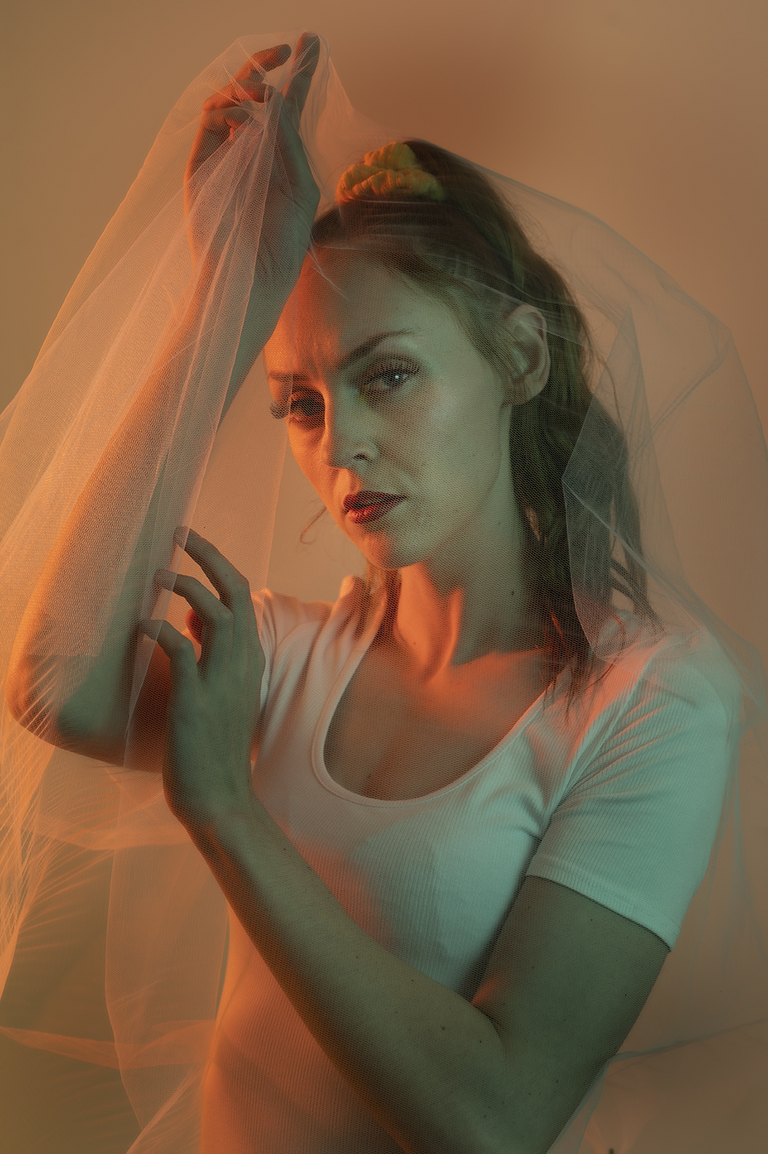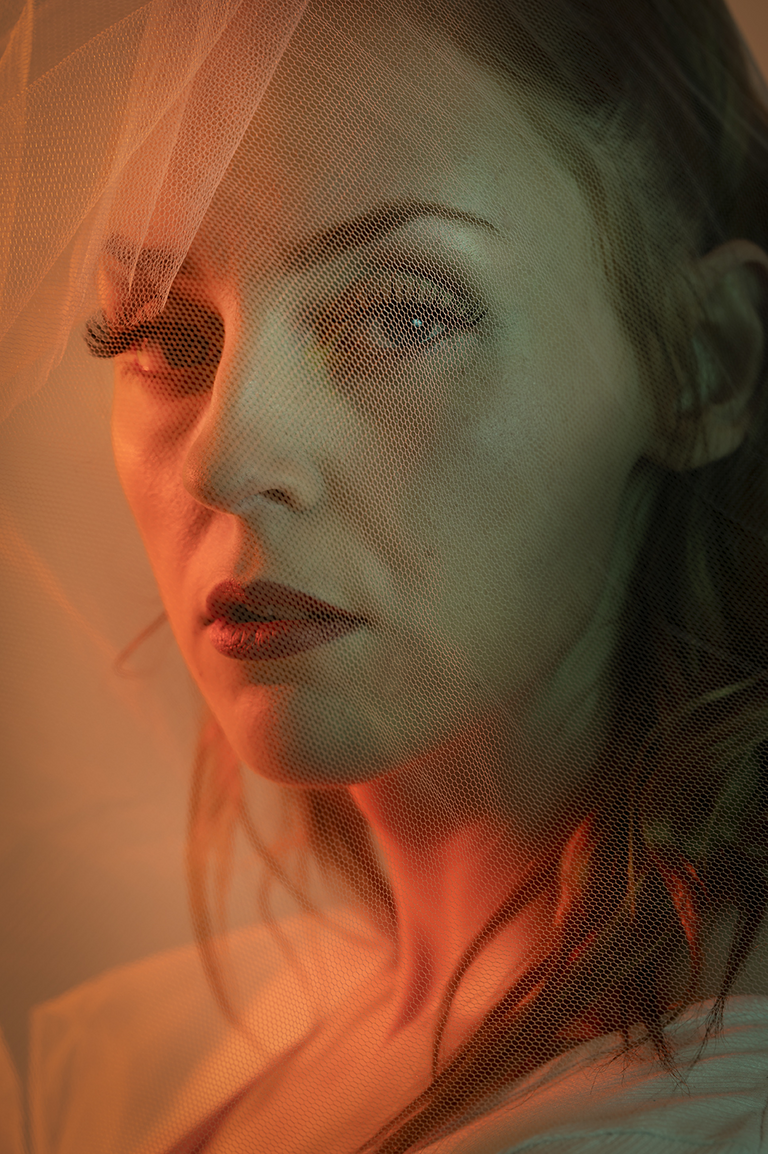 Shot in my home studio, with some light gels, and a simple piece of fabric. Holly did an outstanding job producing anguished poses and expressions, and my job was rather easy - focus and make sure I captured the right moment throughout her flow posing.
Only the focusing for this series was rather difficult, owing to the layering impact of the fabric and flesh - but 5.6 as an aperture did the job for these shots.
Thanks for dropping by!