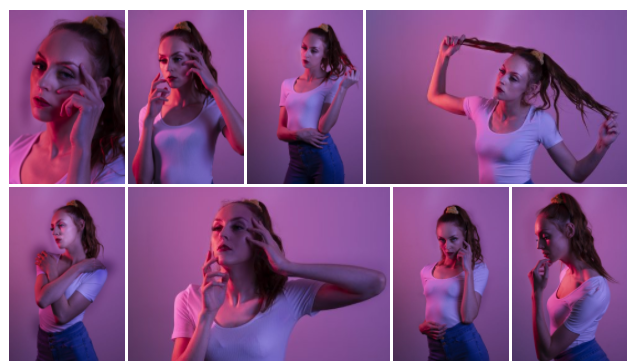 Shot in my home studio with Holly. These images are created using various techniques, which I'll explain in the post below. Holly is current participating in a Maxim cover girl contest, and she would definitely appreciate your vote! Be warned that there are some possible NSFW images on Maxim profile page!
Gels
Gels are any coloured substance that is translucent, and placed between the photographic light and subject. These modify the colour of light hitting the subject, bouncing off of them, and onto the photo-sensitive material, be that film, or a digital sensor. They're used extensively in cinema, and at times, in photography, in order to achieve ambience, build mood, and colour grade images in strange and wonderful ways.
You generally want to use colours that are on opposite sides of the colour wheel when shooting with gels, so that you can sculpt with the colour, and have a clear transition between light and shadow. Another item that you want to introduce a little bit of fill light that is of a more natural tone in order to fill in shadows where the coloured light would otherwise be a solid tone.
The Set Up
1x Godox AD600BM Camera right, red gel, standard reflector
1x Godox AD200 Camera Left, combined blue and green gel, mini reflector + 120CM softbox
1x Godox TT685N Behind camera, pointed up, with light dome
1x Nikon Z6 with the Nikkor 85mm / 1.8
My lounge room, lots of light stands, and a small heater to keep everyone warm on a cold Sunday.
The images
These were shot as a test - Holly hadn't worked with gels before, and nor had I, so this is a total first attempt, working off book-smarts and Pinterest inspiration poses. Make up and wardrobe was kept simple, and I feel like the powerful poses, clean light, and minimal retouching I completed all contributed to the final look.
This sort of work is a collaboration, and won't work without model, and photographer being on the same page.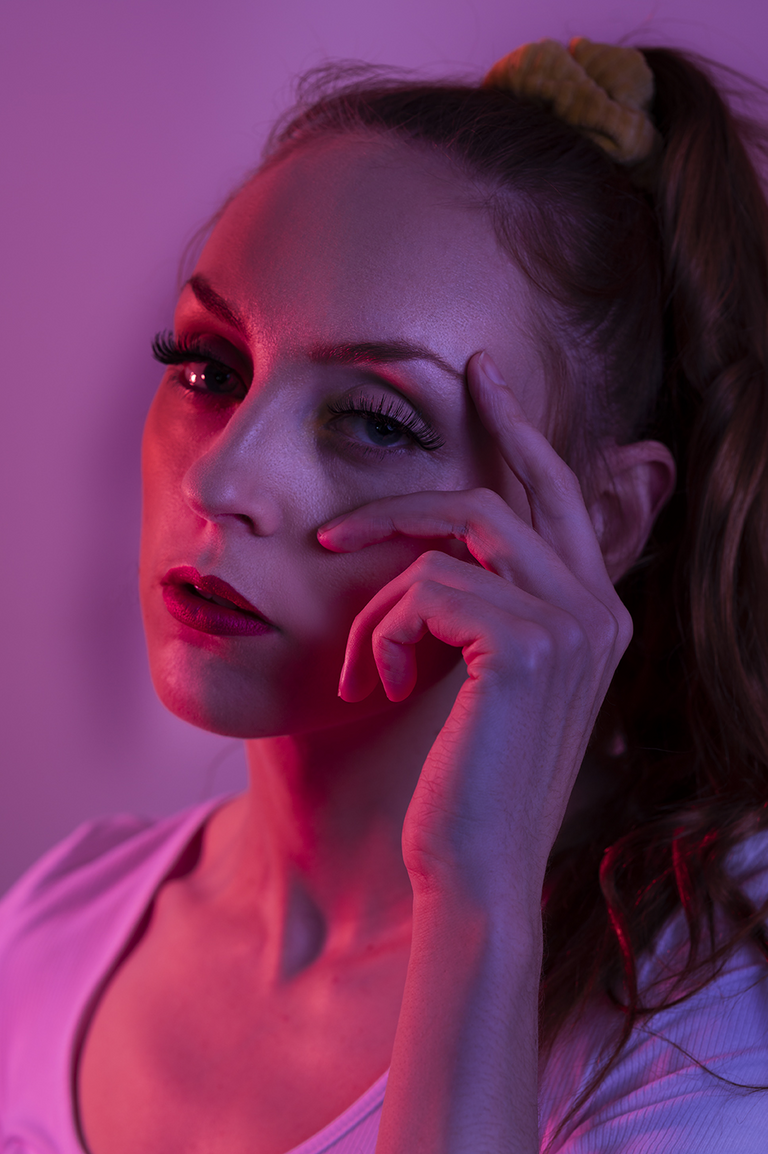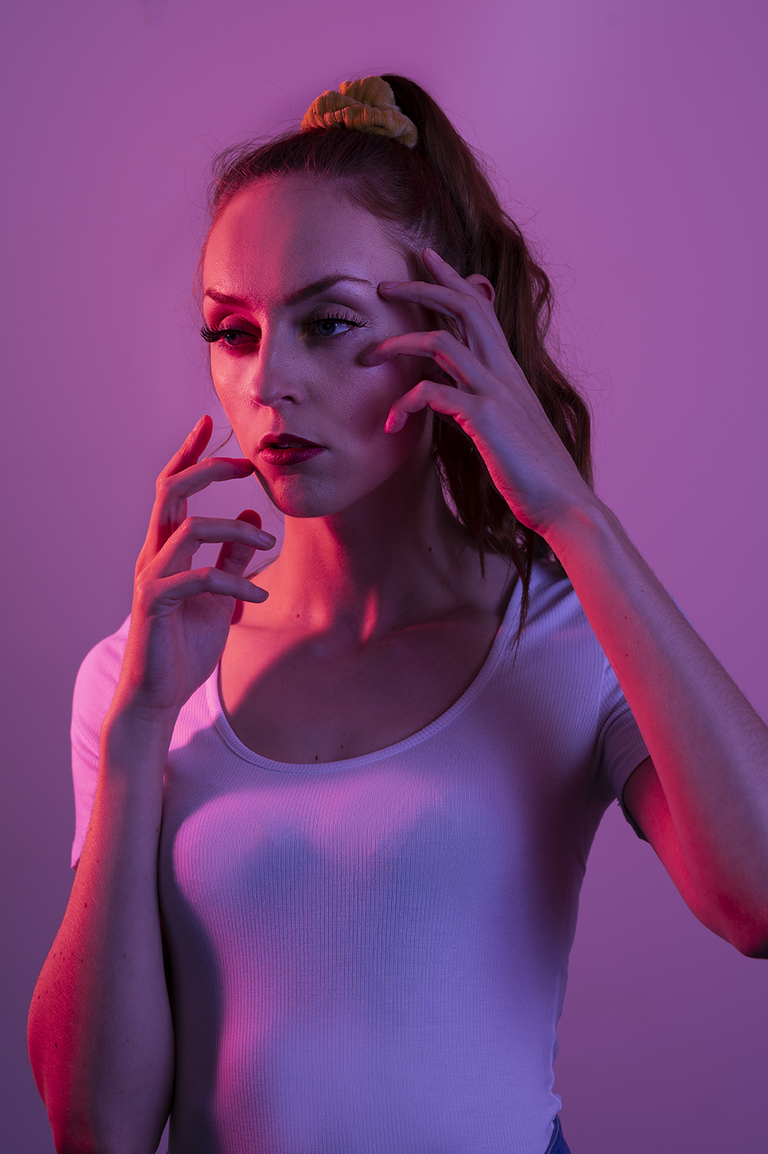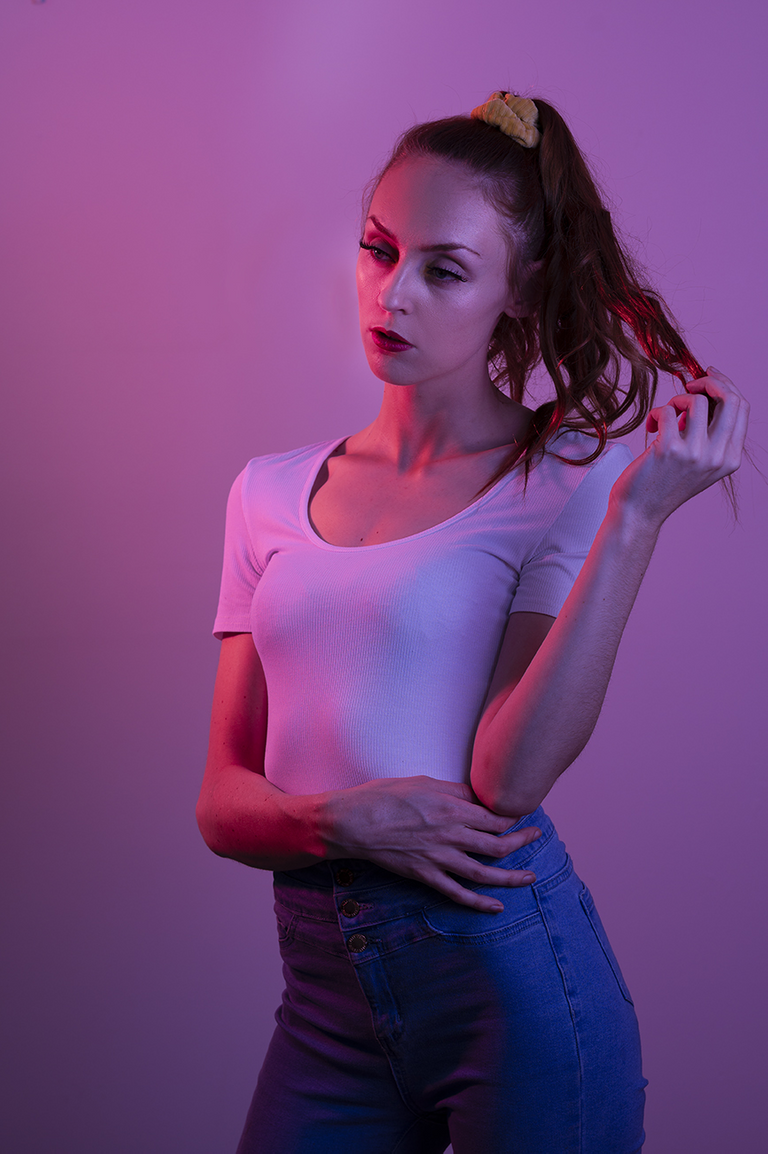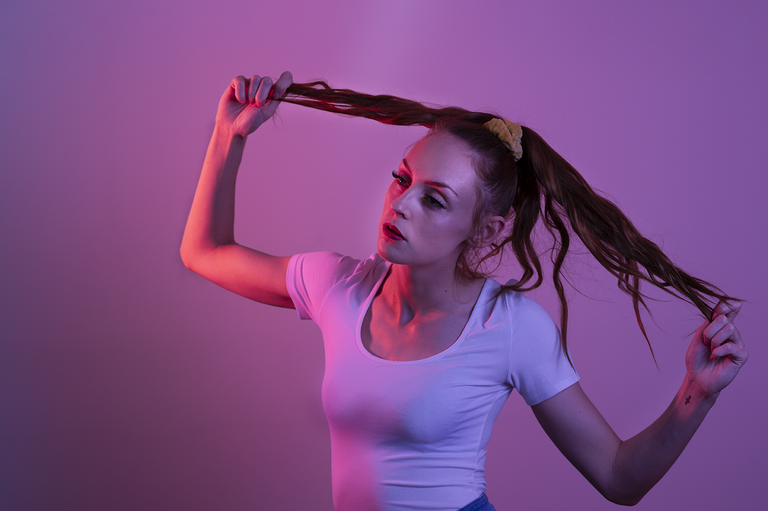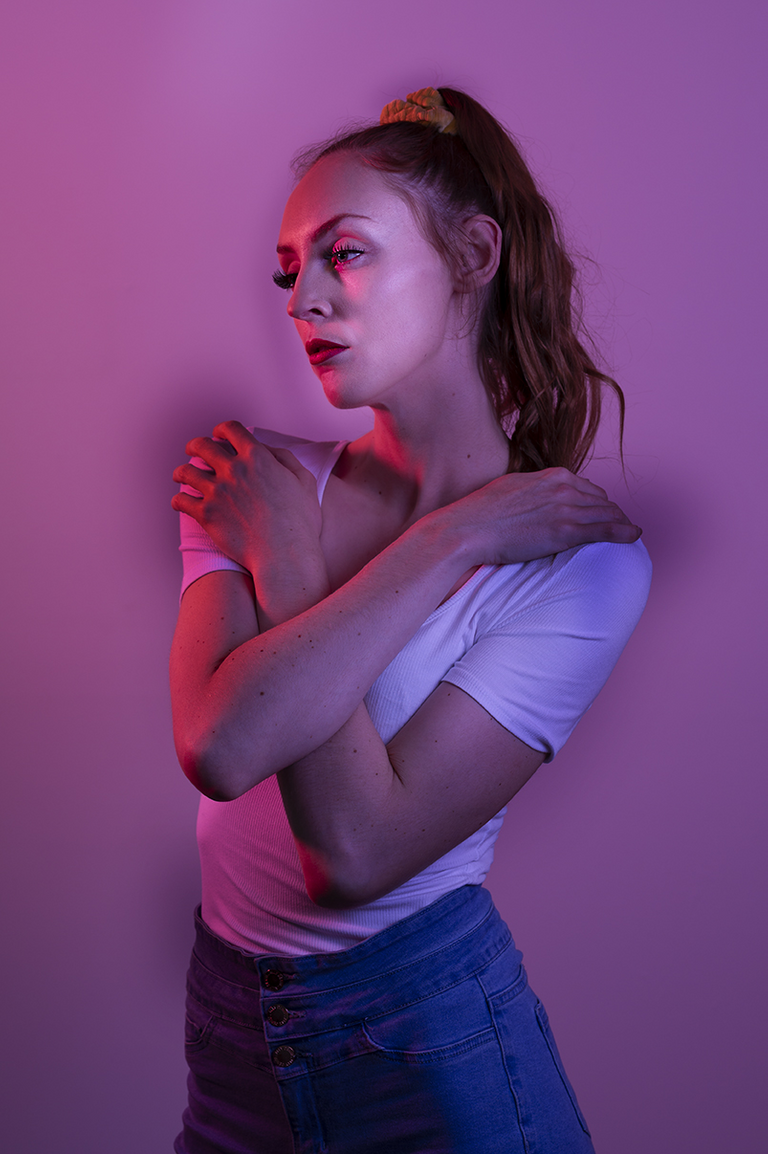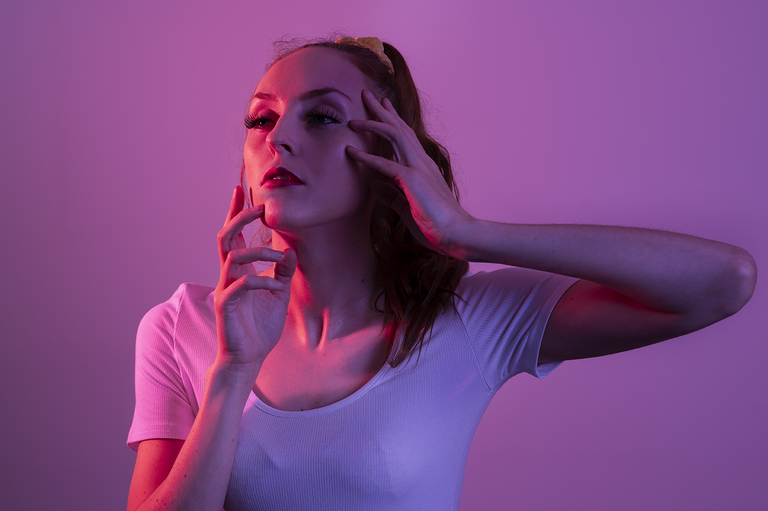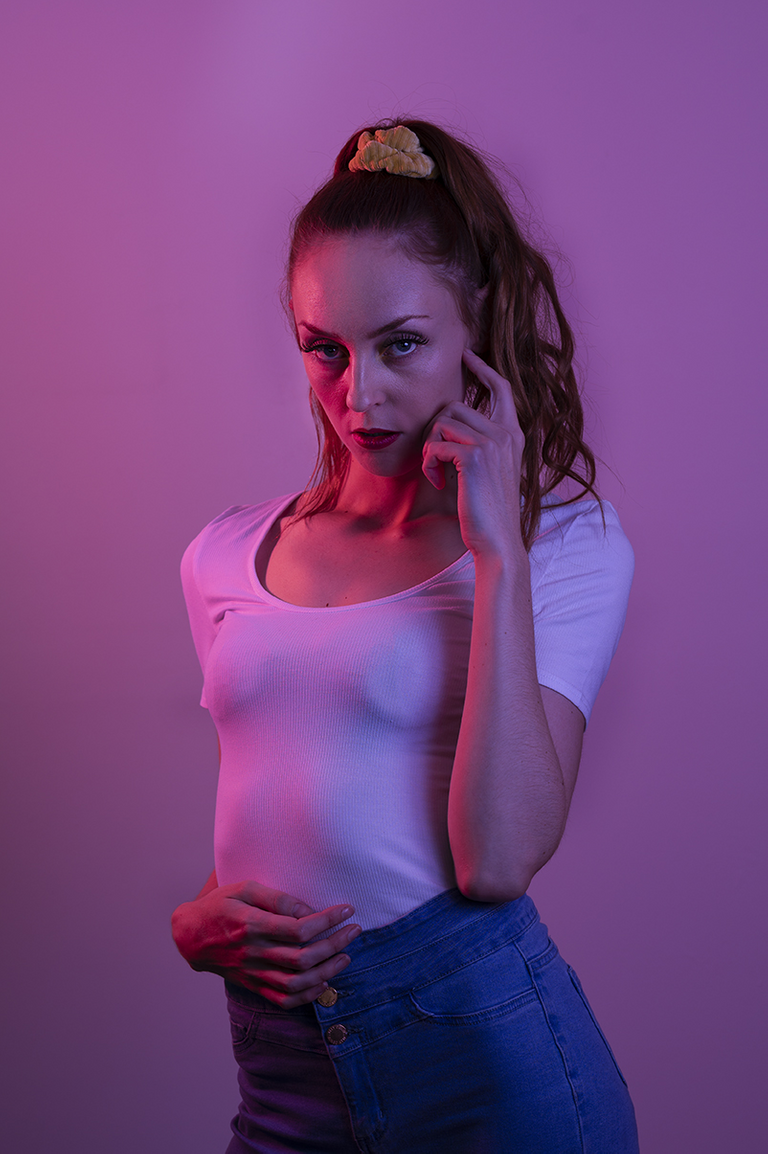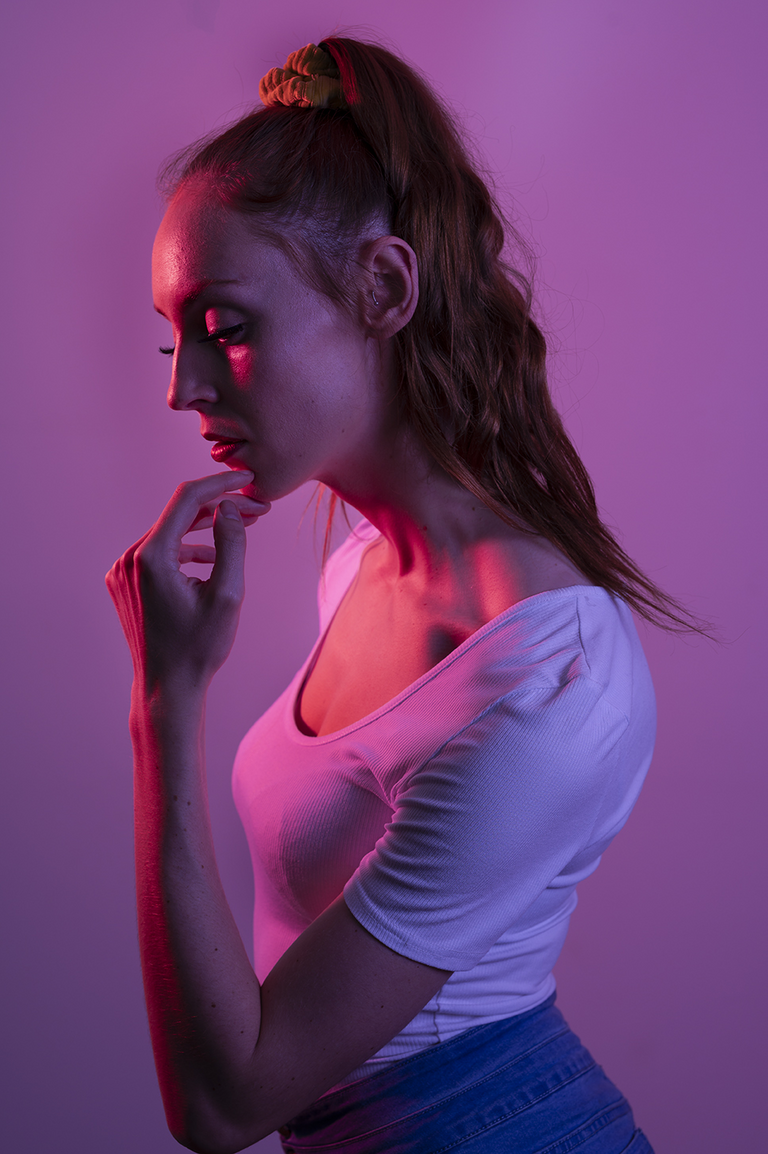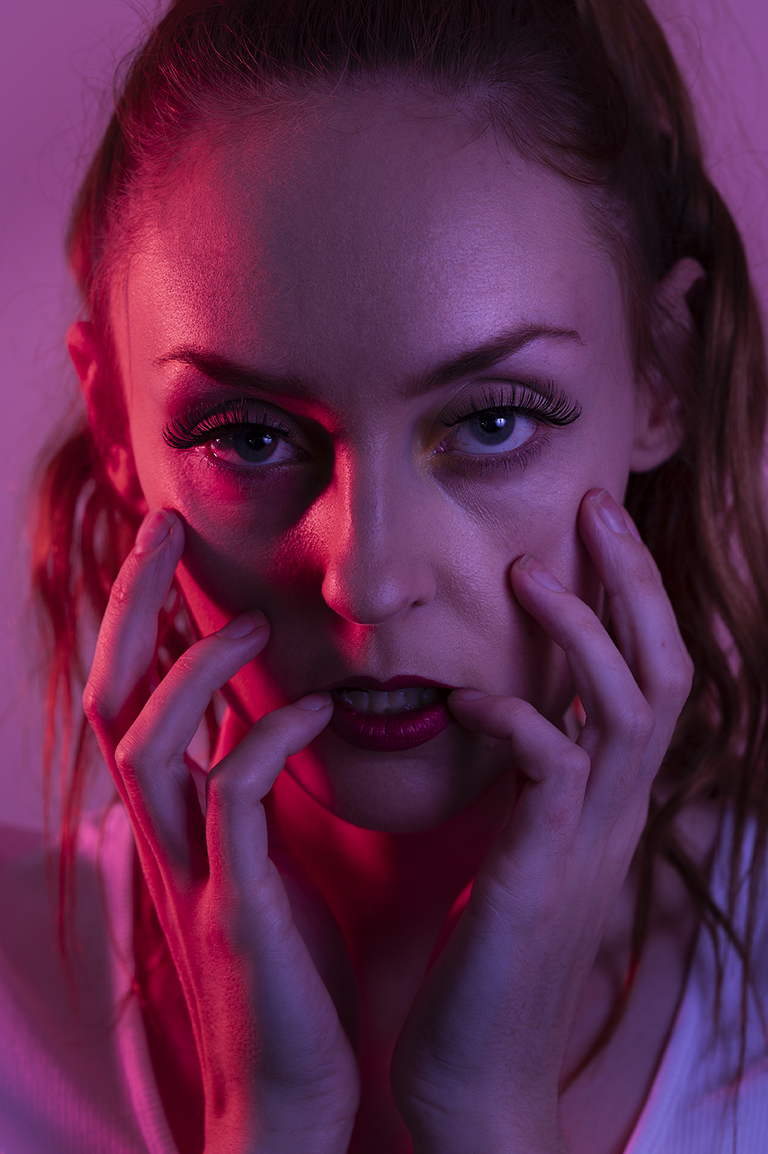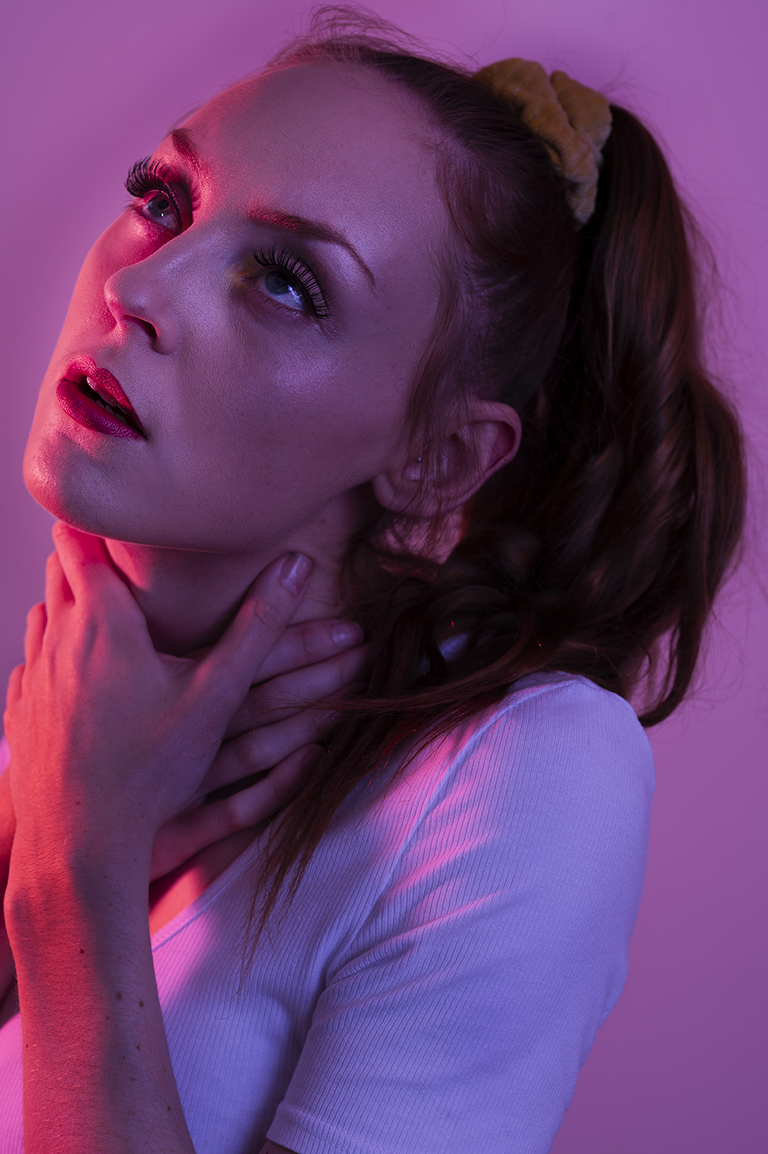 Most of these images were shot at f/5.6. Flash is pretty powerful, but you defnitely need to overpower it when using gels, as there's a loss of some light when shooting light through objects :)
Thanks for dropping by!
You can purchase some of my prior work with Holly on Lensy. Proceeds are split between myself and Holly for any lensy sales.