It has been quite a while since I last had Kelsey in the studio. For this shoot, she had a glamorous dress in a rosey gold tint, covered in sequins. I wanted to tend to my typical style of drama and low-key images.
I don't really have the space in my lounge room and occasional studio to do any really elaborate light sculpting using flash, strobes or modifiers as light spills and bounces around the small space.
I do, however, have enough space for a beauty dish, 80cm softbox, and a rear hair light to ensure adequate separation against a velvet backdrop, which absolutely sucks up the light, and ensures that I get shadow-less backdrops, which I'm a big, big fan of.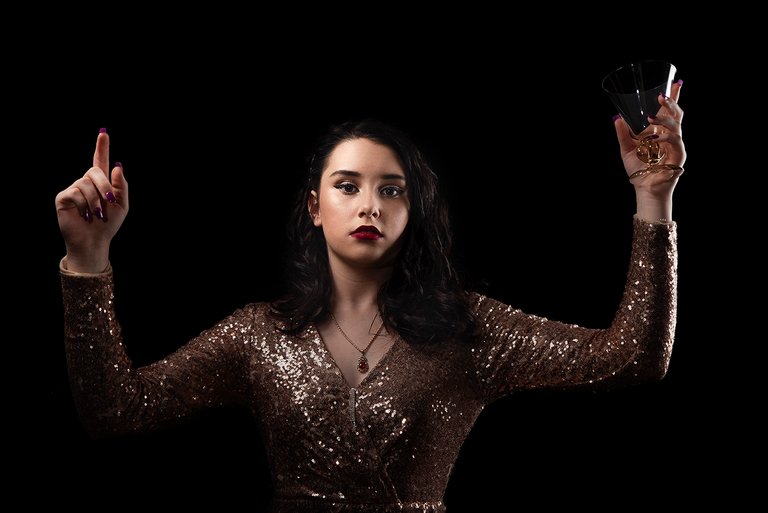 This lead image from the series is a complete reference to a painting, do you know which one? It comes from my favourite school of painters, and something that is a continued influence.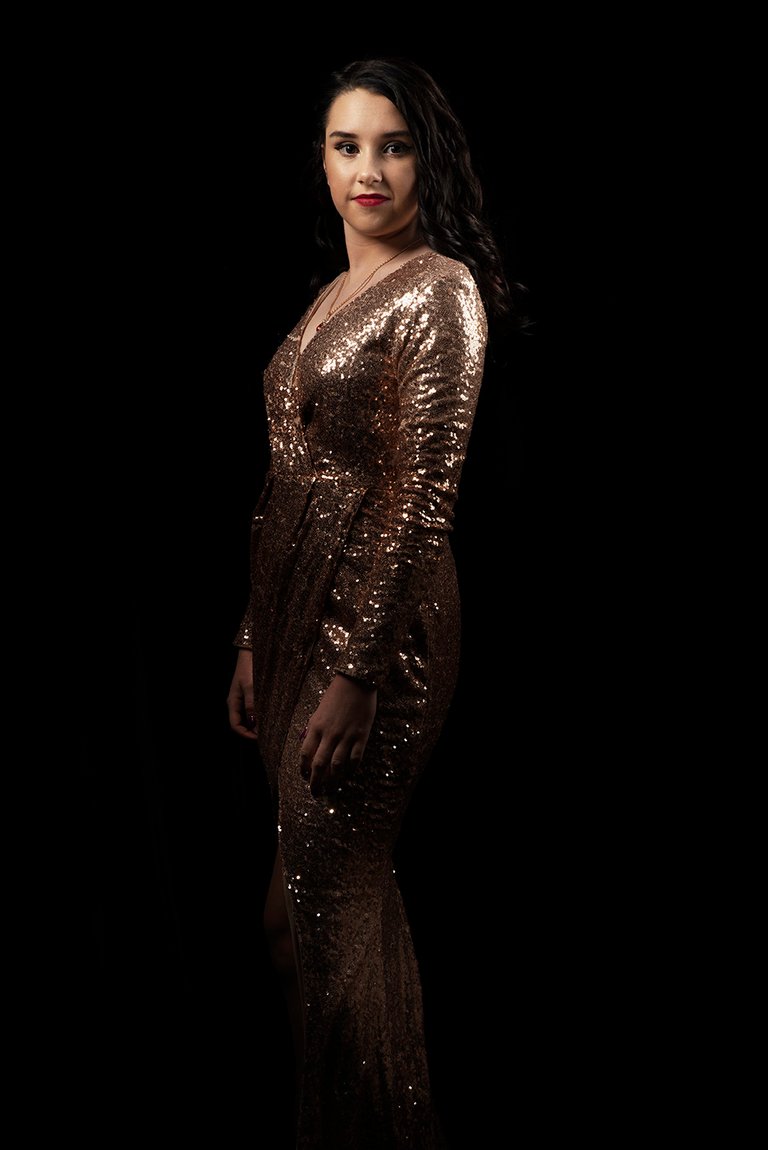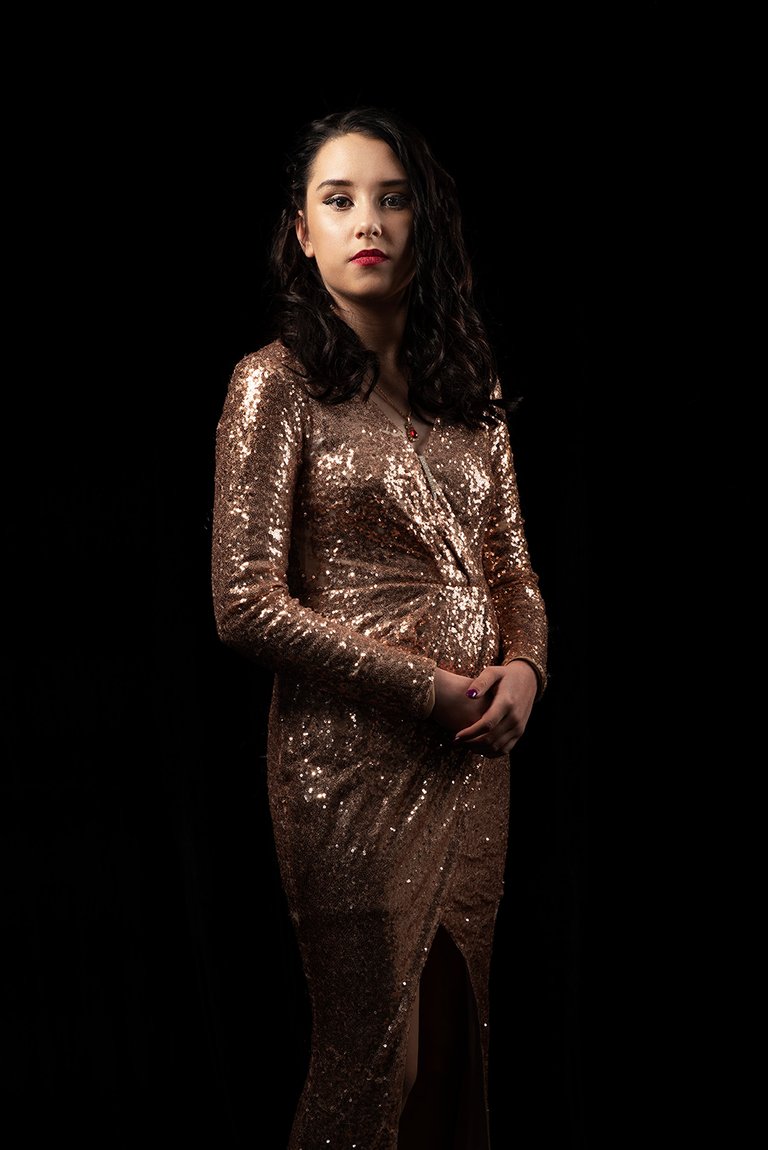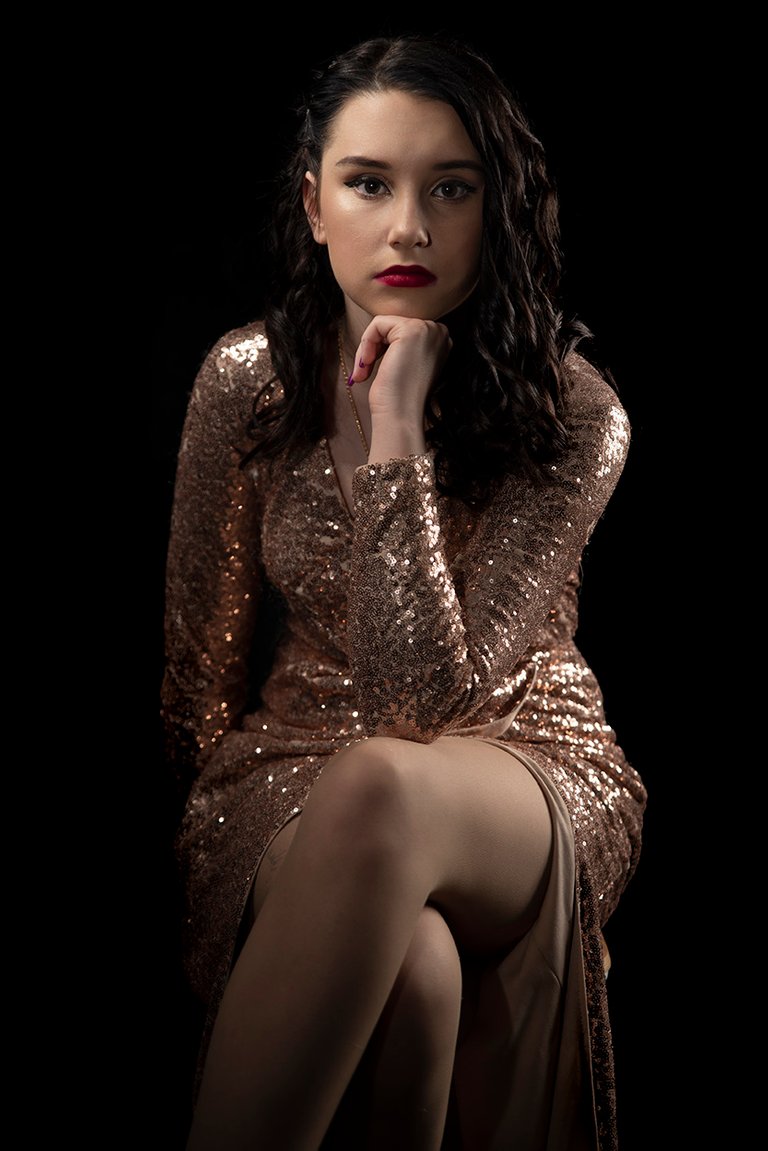 A few more modern poses, and a few more slight tweaks of the lighting make me fonder and fonder of the outdoors and environmental portraits. With so much of what I do "in-studio" (if it can even be called that!) - I run into so many creative limitations that force me to create and generate a certain consistency of imagery that is caused by the constraints of my space.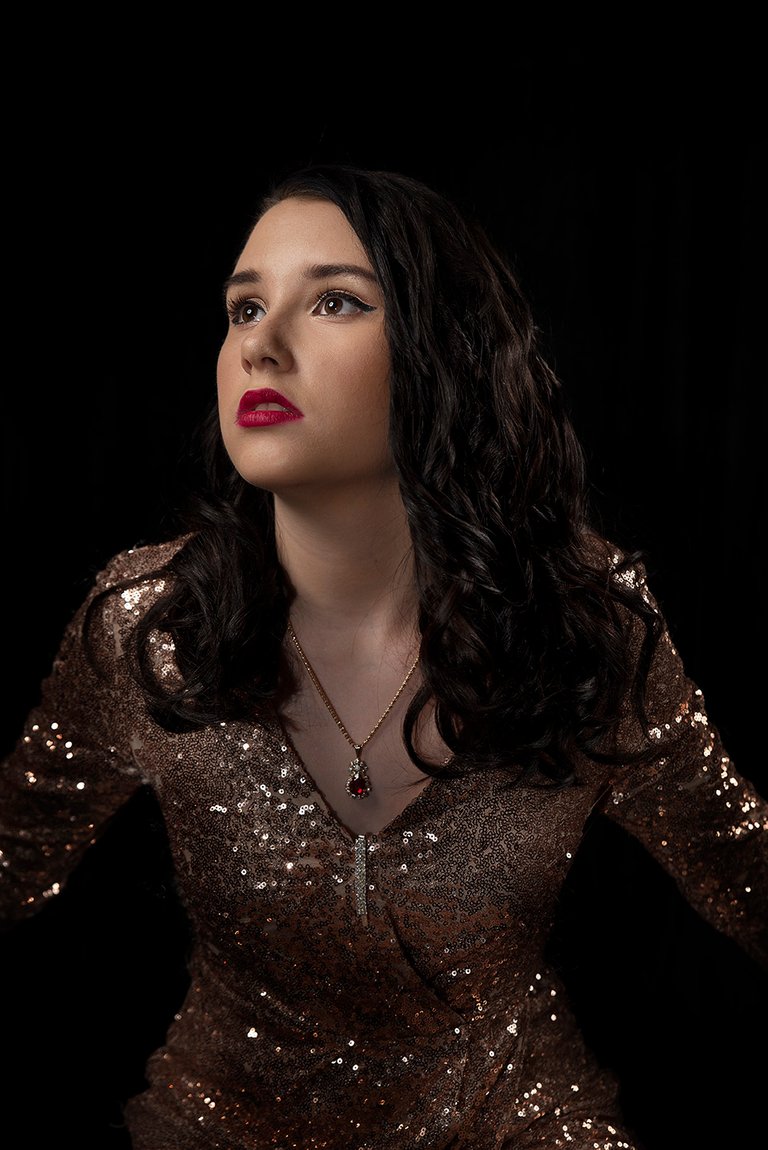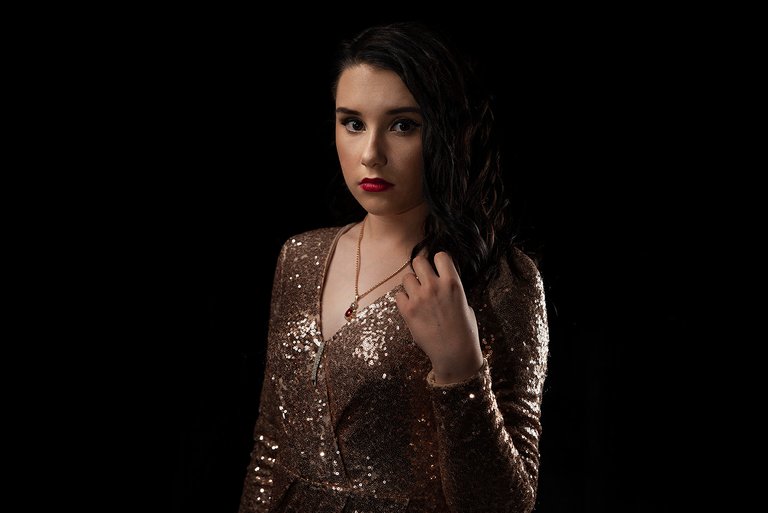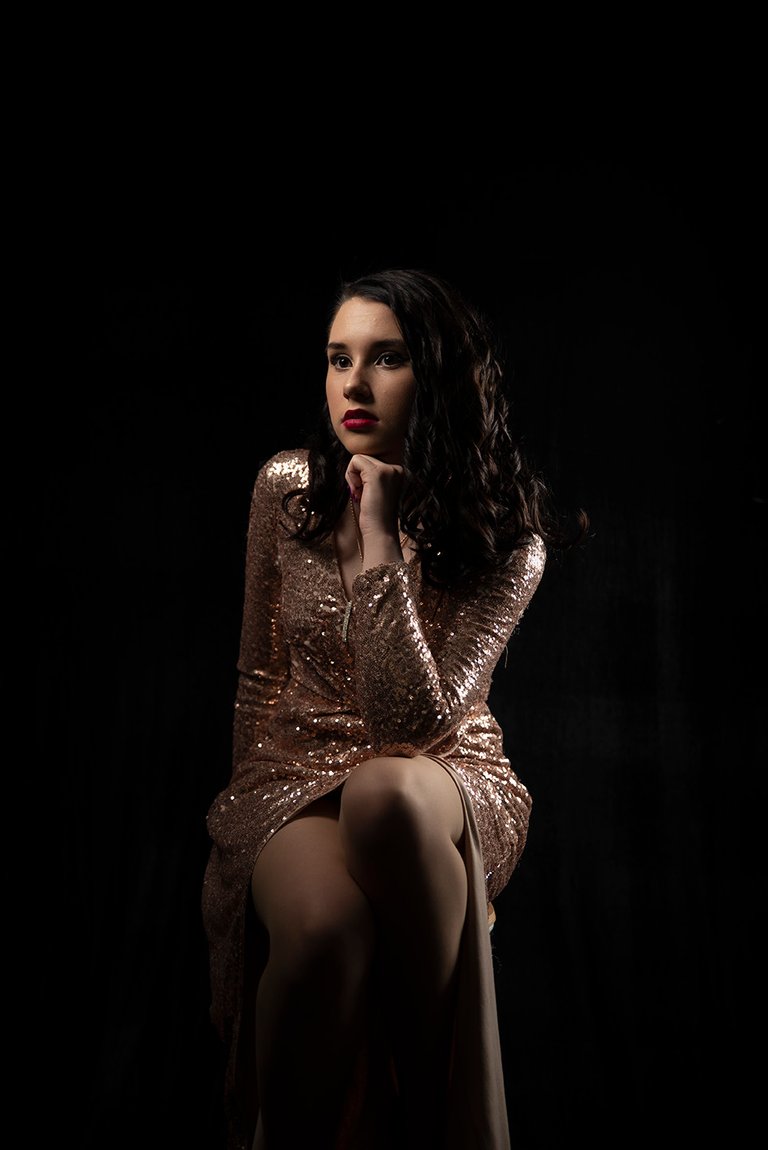 Speaking of space constraints, this is indeed what led to many classical, signature looks of painting emerging - for example, the standard "Rembrandt" portrait was due to the lighting in the painter's studio space - which ended up in a lot of the images he produced having one side of the subject's face in almost complete shadow.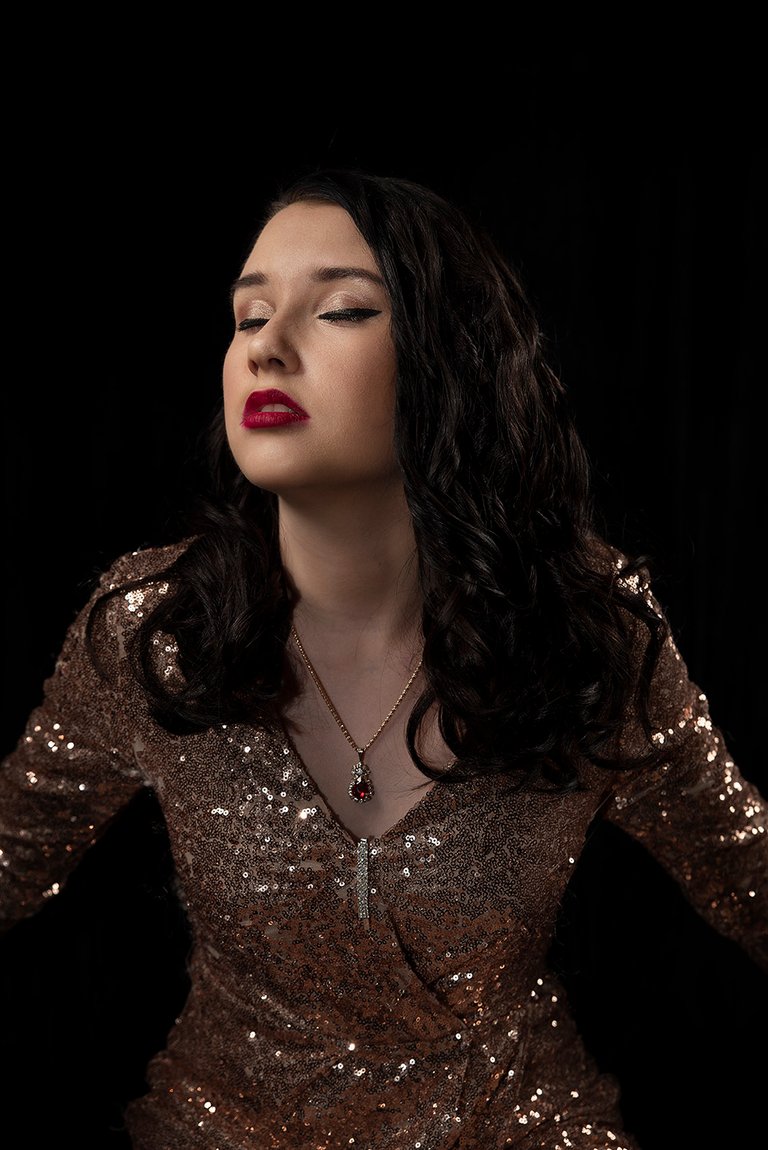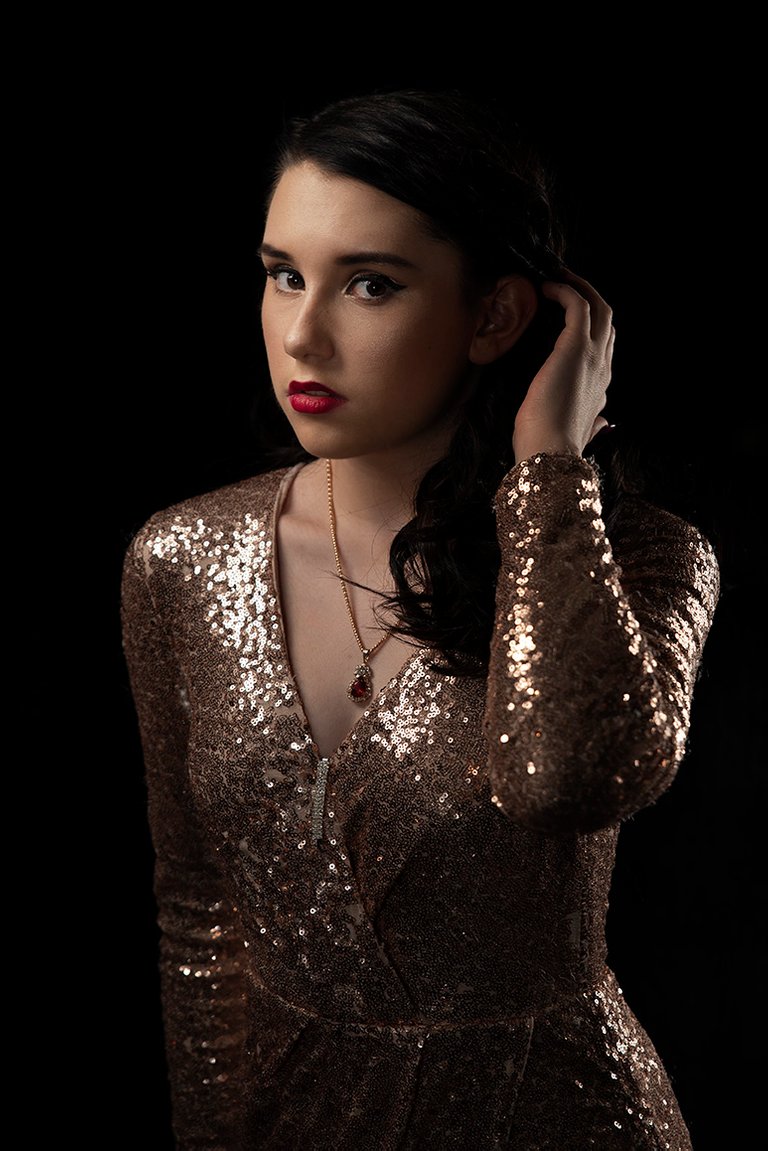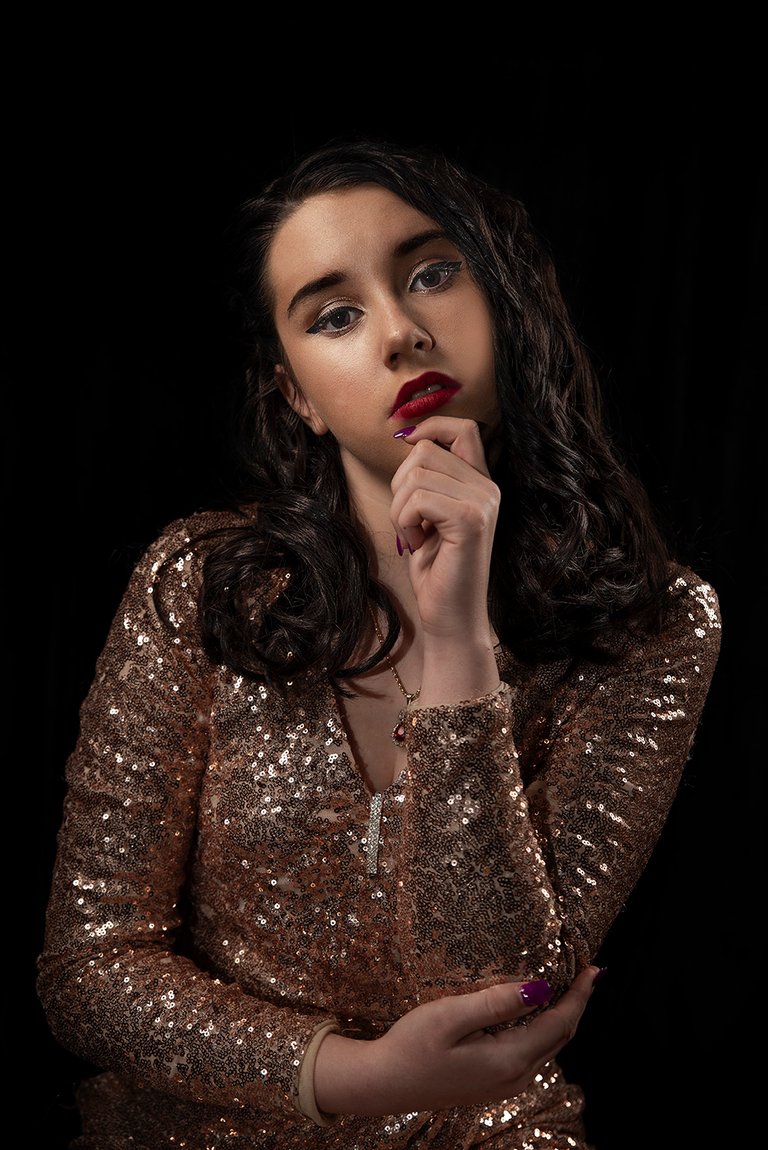 I hope you enjoyed this series of images and the rambling that accompanied them. There's always more photographic work in the pipeline when it comes to me, and it is something that continues to nourish me creatively, as well as letting me play with my expensive and fragile photographic gear, in a bid to capture the ephemeral and fleeting dance of photons on a human canvas in a specific slice of time.