Is your water safe? This article got me thinking and now I'm seriously considering buying bottled water! What do you think?

---
Read more: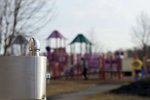 Virtually All Major US Drinking Water Sources Likely Contaminated With PFAS
Trump has pledged to veto legislation that would require the EPA to limit toxic chemicals in drinking water.
Source:
https://truthout.org
---
Share this post:







---
Posted using AltYes browser extension.