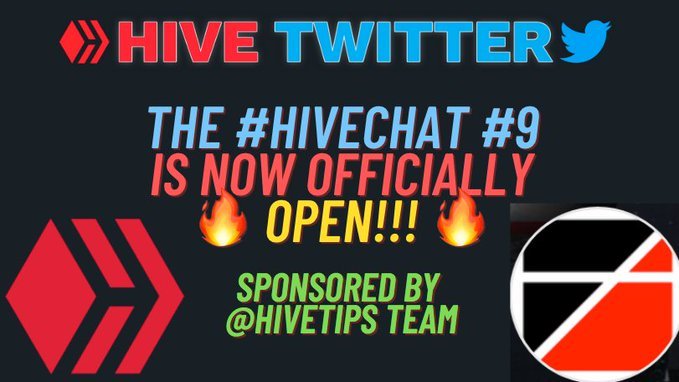 Today was held the #HiveChat # 9 sponsored by @Hivetips Team, it started at 1200 GMT and 8 am Venezuela time.
From the first minutes it counted with a massive participation of all the members of the Hive platform who gathered to show the world the benefits of participating in the blockchain par excellence based on social networks. Its talented and committed members did not hesitate to be part of this initiative promoted by the friend @hiro-hive who was in charge of the organization, promotion and motivation of the whole activity.
As an incentive, the @hivetips Team placed a sum of 500 Hive to reward users with the most original, conscious and valuable responses that would serve to make a very approximate description of what we are as an organized community. The team in charge of the distribution consisted of a long list of blockchain partners led by their partner @hiro-hive.
---
---
Hoy fue realizado el #HiveChat # 9 patrocinado por @Hivetips Team, comenzó a las 1200 GMT y las 8 am hora de Venezuela.
Desde los primeros minutos contó con una participación masiva de todos los integrantes de la plataforma Hive que se reunieron para mostrar al mundo los beneficios de participar en la blockchain por excelencia basada en las redes sociales. Sus talentosos y comprometidos miembros no dudaron en formar parte de esta iniciativa impulsada por el amigo @hiro-hive que se encargó de la organización, promoción y motivación de toda la actividad.
Como incentivo, el @hivetips Team colocó una cantidad de 500 Hive para recompensar a los usuarios con las respuestas más originales, conscientes y valiosas que servirían para hacer una descripción muy aproximada de lo que somos como comunidad organizada. El equipo a cargo de la distribución estaba formado por una larga lista de socios de blockchain liderados por su compañero @hiro-hive.
Trend in Venezuela // Tendencia en Venezuela
There was a flood of messages on the traditional social network, which at some point amounted to 2000 tweets. The demonstration was overwhelming with every response and every minute that passed meant that more users were joining in to interact in the dynamic.
Se vio una avalancha de mensajes en la red social tradicional, que en algún momento sumaron 2000 tweets. La demostración fue abrumadora en cada una de las respuestas y cada minuto que pasaba significaba que más usuarios se unían para interactuar en la dinámica.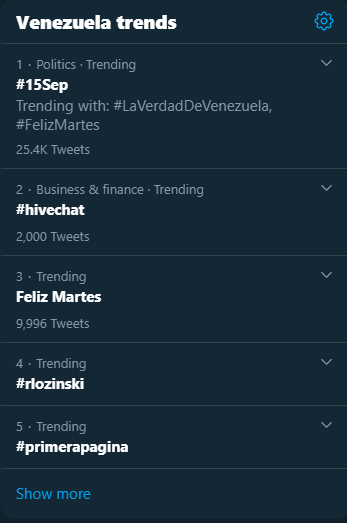 Once again, Venezuelans are showing enthusiasm and commitment to be active when asked to work as a team to achieve common goals. A community that joins forces and commitment to overcome the vicissitudes of the collapse of public services in the country, but that finds a way to always do its bit and add value to the company (Hive) when necessary.
Una vez más, los venezolanos están mostrando entusiasmo y compromiso para ser activos cuando se les pide que trabajen en equipo para lograr objetivos comunes. Una comunidad que aúna esfuerzo y compromiso para superar las vicisitudes del colapso de los servicios públicos en el país, pero que encuentra la manera de poner siempre su granito de arena y agregar valor a la empresa (Hive) cuando es necesario.
Questions // Las preguntas
The event was planned to ask 5 questions at 10 minute intervals. These questions were accompanied by an invitation to reflect and meditate before trying to answer, and also invited the more jocular users to place more creative answers.
The first question was perhaps the most complicated of all. It certainly broke the ice and many let us see the grace that it caused them in the first place. But after introspection, everyone realized that the main objective of the #hivechat is to make what was written there a reality.
El evento fue planeado para hacer 5 preguntas a intervalos de 10 minutos. Estas preguntas fueron acompañadas de una invitación a reflexionar y meditar antes de intentar responder, y también invitó a los usuarios más jocosos a colocar respuestas más creativas.
La primera pregunta fue quizás la más complicada de todas. Sin duda, rompió el hielo y muchos nos dejan ver la gracia que les causó en primer lugar. Pero luego de la introspección, cada uno se dio cuenta de que el principal objetivo del #hivechat es hacer realidad lo que allí estaba escrito.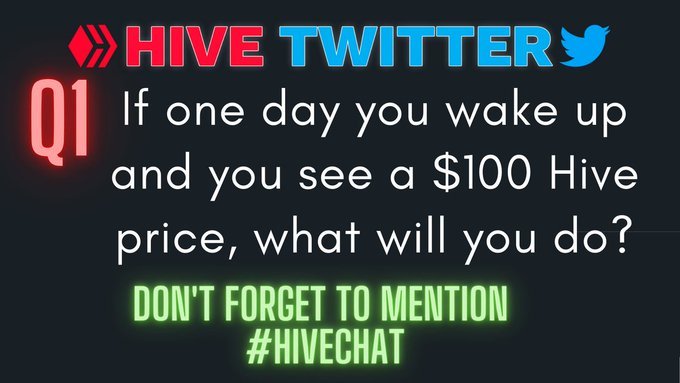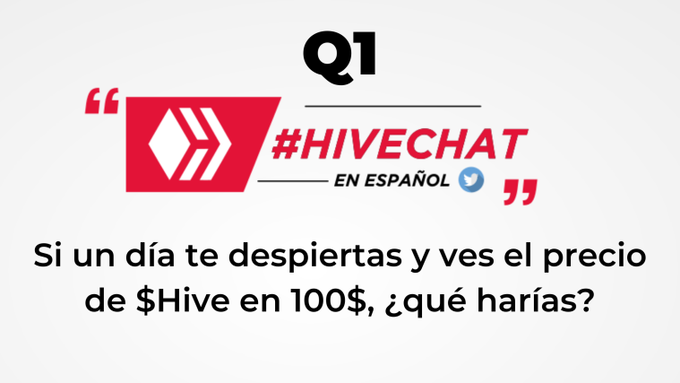 ---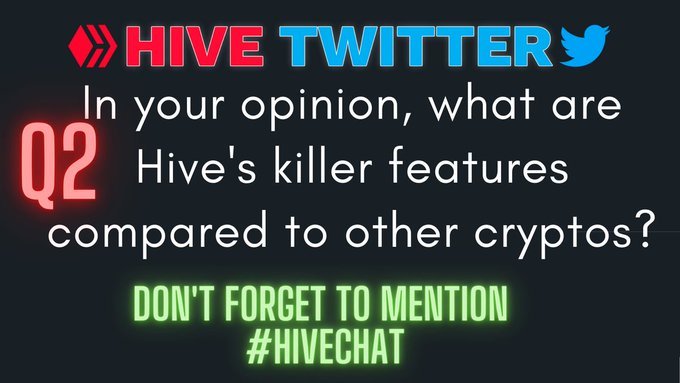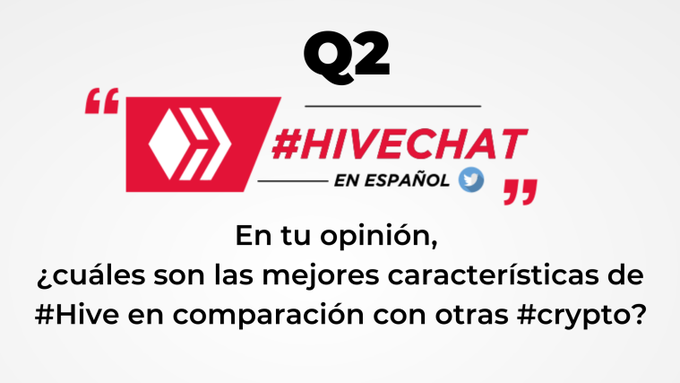 ---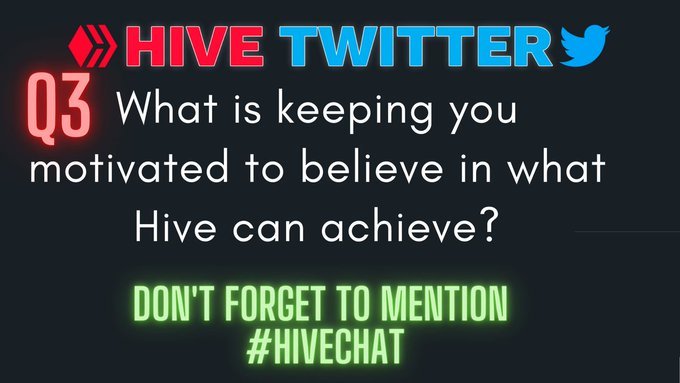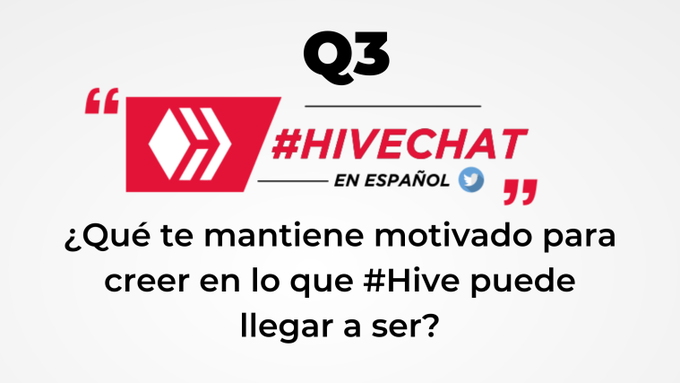 ---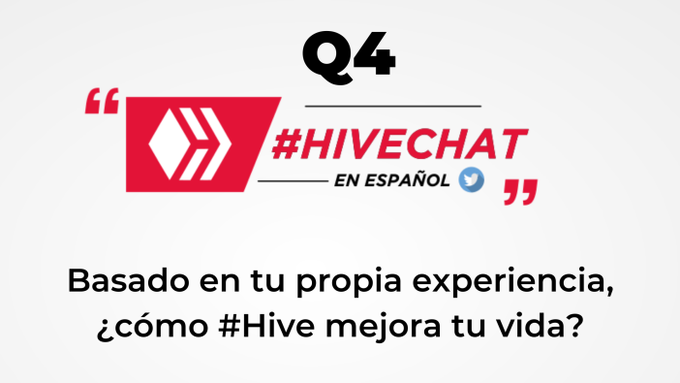 ---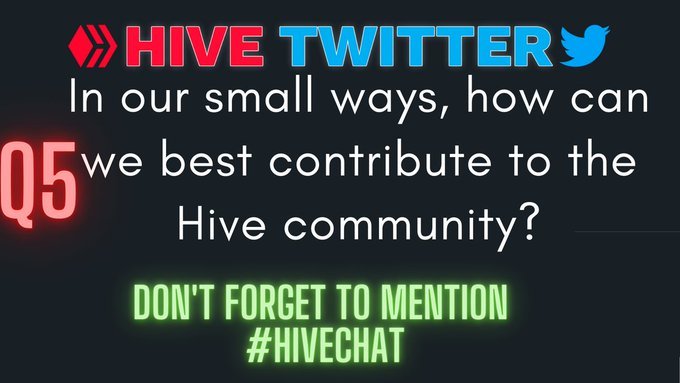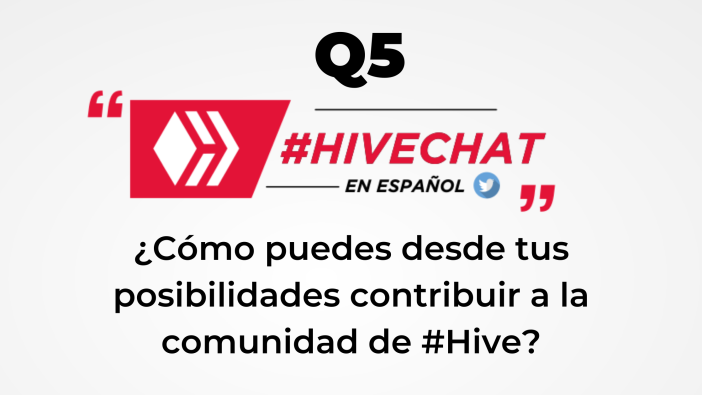 ---
500 Hive tips
As mentioned above, the hivechat had a special ingredient on this day: a team was formed to distribute liquid hivechat rewards to the participants of the initiative. The hivetips were shown to a significant number of participants who welcomed the benefits of the mechanism and innovation.
Hivetips is a proposal made in the decentralized Hive Fund (DHF) and that its mechanism is based on the simple fact of tipping, but that at the heart is the possibility of directly involving Hive with traditional social networks and even more so with the entire Internet. In other words, Hivetips is a tangible means for Hive to be used in the real world.
Obviously, this is a project that aims to bring the general public closer to the cryptographic world, which is reluctant to get involved in the blockchain movement and cryptomonies because it does not know or is not yet convinced of their potential. This is irrefutable proof of the real use that can be made of cryptomonies through the net without having to make an active life in a blockchain.
Without further ado, if you consider all that this implies for Hive, I invite you to vote for the proposal "Hive tips " in the DHF by clicking on the image below.
---
---
Como se mencionó anteriormente, el hivechat tenía un ingrediente especial en este día. Se formó un equipo para distribuir recompensas líquidas de hivechat a los participantes de la iniciativa. Los hivetips se mostraron a un número significativo de participantes que acogieron con satisfacción los beneficios del mecanismo y la innovación.
Hivetips es una propuesta realizada en el Fondo Hive descentralizado (DHF) y que su mecanismo se basa en el simple hecho de dar propina, pero que en el fondo está la posibilidad de involucrar directamente a Hive con las redes sociales tradicionales y más aún con toda internet. En otras palabras, Hivetips es un medio tangible para que Hive se use en el mundo real.
Obviamente, este es un proyecto que tiene como objetivo acercar al público en general al mundo criptográfico, que se muestra reacio a involucrarse en el movimiento blockchain y las criptomonedas porque no conoce o aún no está convencido de su potencial. Esta es una prueba irrefutable del uso real que se le puede dar a las criptomonedas a través de la red sin necesidad de hacer una vida activa en una blockchain.
Sin más preámbulos, si consideras todo lo que esto implica para Hive, te invito a votar por la propuesta "Hive tips" en el DHF haciendo clic en la siguiente imagen.

---
It was a hard working but very satisfying day for all participants, now it's time to rest and return with maximum energy to continue opening paths to make the global adoption of the cryptographic industry a reality.
Fue un día muy trabajador pero muy satisfactorio para todos los participantes, ahora toca descansar para volver con la máxima energía y seguir abriendo caminos para hacer realidad la adopción global de la industria criptográfica.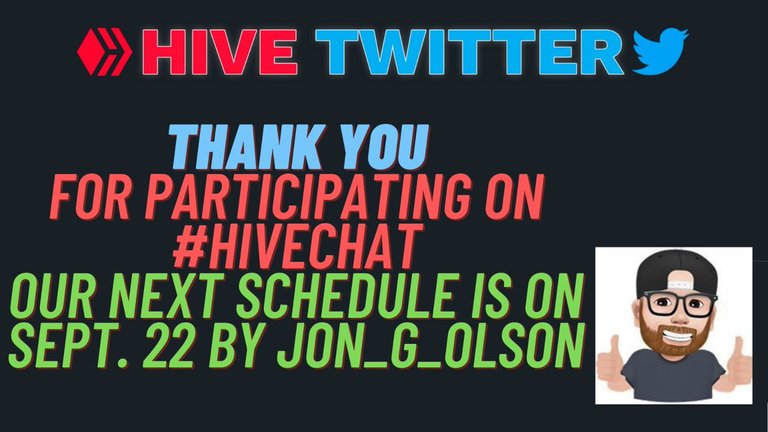 Fin / End
---
---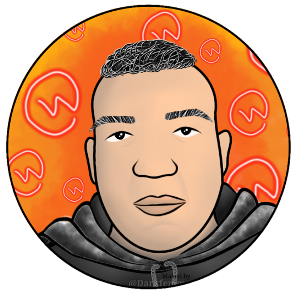 That's all for now, friends. Wishing we could meet again by this means. Without further ado, a respectful and fraternal greeting.
Eso es todo por ahora, amigos. Deseando que podamos encontrarnos de nuevo por este medio. Sin más preámbulos, un saludo respetuoso y fraterno.
---
---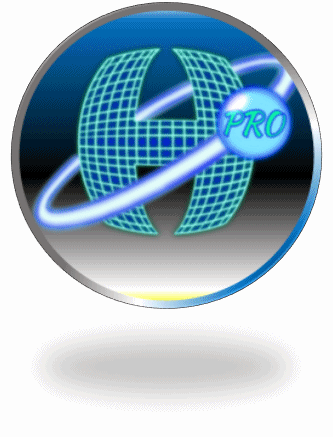 We are working in @hispapro to give value to Hive. If you plan to join and contribute to the platform we invite you to visit our Discord server to join forces and intentions and thus achieve short and medium term results for the benefit of all.
En @hispapro estamos trabajando para dar valor a Hive. Si planea unirse y contribuir a la plataforma, lo invitamos a visitar nuestro servidor Discord para unir fuerzas e intenciones y así lograr resultados a corto y mediano plazo en beneficio de todos.

Original Creation by: @yonnathang
El avatar es creación de @darkfemme