This publication was also written in SPANISH and PORTUGUESE.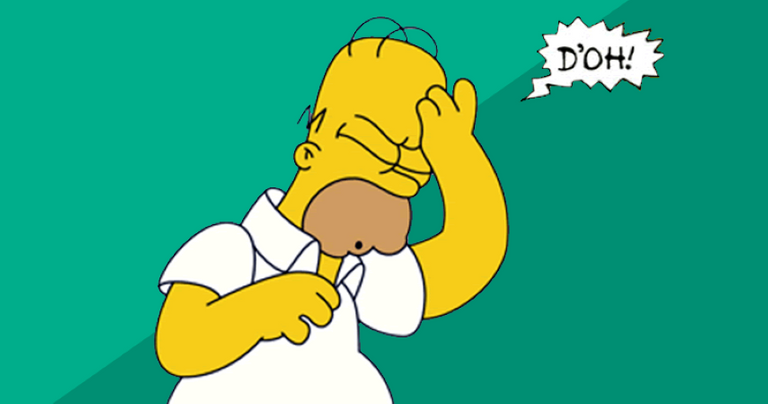 Break Into English
Living is to have the opportunity to collect successes and mistakes along the journey, alternating between moments of joy and sadness... Being happy or not. It is not a search for a prize, but for brief moments where we feel alive enough to see how valuable and essential these quick fractions of events are.
All of this helps to build who we will become throughout life. We change, and sometimes we don't realize it because we can't see ourselves from the outside and we need outside help. But sooner or later, we need to learn to do this because, mainly through our mistakes, we have a chance to be better.
Nobody likes to make mistakes and that is a fact. However, some people manage to deal with these episodes in a lighter and easier way... not accepting them, but using them as a bridge to cross bitter situations. The "secret" is to understand, and accept as a great truth that we all make mistakes, but that these mistakes do not define us forever.
Those who learn from their own mistakes have a higher resilience power and know that incredible lessons can come from this perception. Ignoring this represents a delay, as well as creating barriers to who you may become. Changing is not an easy process, accepting and learning from your mistakes is a great step forward.
This learning is perhaps the most important lesson of our lives, because everything tends to start with the transformation of our concepts. Who we are, what we will want, where we should go, what we need to change... Anyway, it is an internal transformation in the soul, which reflects on our exterior and can also impact other people.

---
Aprende de tus propios errores.
Vivir es tener la oportunidad de acumular aciertos y errores a lo largo del camino, alternando momentos de alegría y tristeza... Ser feliz o no. No es una búsqueda de un premio, sino de breves momentos en los que nos sentimos lo suficientemente vivos como para ver cuán valiosas y esenciales son estas fracciones rápidas de eventos.
Todo esto ayuda a construir lo que seremos a lo largo de la vida. Cambiamos y, a veces, no nos damos cuenta porque no podemos vernos desde afuera y necesitamos ayuda externa. Pero tarde o temprano, debemos aprender a hacer esto porque, principalmente a través de nuestros errores, tenemos la oportunidad de ser mejores.
A nadie le gusta cometer errores y eso es un hecho. Sin embargo, algunas personas logran lidiar con estos episodios de una manera más liviana y fácil... no aceptándolos, sino usándolos como puente para atravesar situaciones amargas. El "secreto" es comprender y aceptar como una gran verdad que todos cometemos errores, pero que estos errores no nos definen para siempre.
Aquellos que aprenden de sus propios errores tienen un mayor poder de resiliencia y saben que de esta percepción pueden surgir lecciones increíbles. Ignorar esto representa una demora, además de crear barreras en lo que puede convertirse. Cambiar no es un proceso fácil, aceptar y aprender de tus errores es un gran paso adelante.
Este aprendizaje es quizás la lección más importante de nuestra vida, porque todo tiende a comenzar con la transformación de nuestros conceptos. Quiénes somos, qué querremos, hacia dónde debemos ir, qué necesitamos cambiar... En definitiva, se trata de una transformación interna en el alma, que se refleja en nuestro exterior y también puede impactar a otras personas.
---
Aprenda com os seus próprios erros.
Viver é ter a oportunidade de colecionar acertos e erros ao longo da jornada, alternando entre momentos de alegria e tristeza... Sendo felizes, ou não. Não se trata de uma busca por um prêmio, mas sim por breves momentos onde nós nos sentimos vivos o suficiente para enxergar o quão valiosas e essenciais são essas rápidas frações de acontecimentos.
Tudo isso ajuda a construir quem nós vamos nos tornando ao longo da vida. Nós mudamos, e às vezes não percebemos isso porque nós não conseguimos nos enxergar pelo lado de fora e precisamos de uma ajuda externa. Mas cedo ou tarde, nós precisamos aprender a fazer isso porque, principalmente através dos nossos erros, nós temos a chance sermos melhores.
Ninguém gosta de errar e isso é um fato. No entanto, algumas pessoas conseguem lidar com esses episódios de uma maneira mais leve e mais fácil... Não aceitando-os, mas usando-os como uma ponte para atravessar situações amargas. O "segredo" é entender, e aceitar como grande verdade que todos nós erramos, mas que esses erros não nos definem para sempre.
Aqueles que aprendem com os próprios erros tem um poder de resiliência mais alto e sabem que lições incríveis podem surgir com essa percepção. Ignorar isso representa um atraso, e também uma criação de barreiras em relação a quem você pode vir a se tornar. Mudar não é um processo fácil, aceitar e aprender com os próprios erros já é um ótimo avanço.
Esse aprendizado talvez sejam a lição mais importante de nossas vidas, porque tudo tende a começar pela transformação dos nossos conceitos. Quem somos, o que nós quereremos, por onde devemos seguir, o que nós precisamos mudar... Enfim, é uma transformação interna na na alma, que reflete no nosso exterior e também pode impactar as outras pessoas.