It is always an exciting experience each time I look back to see ho w I've grown in value here on this blockchain by creating content. Yes! the journey started from content creation, then curation and investment added over time. It's been a interesting journey though I had my falls and would always love to share it with the new users who join us here.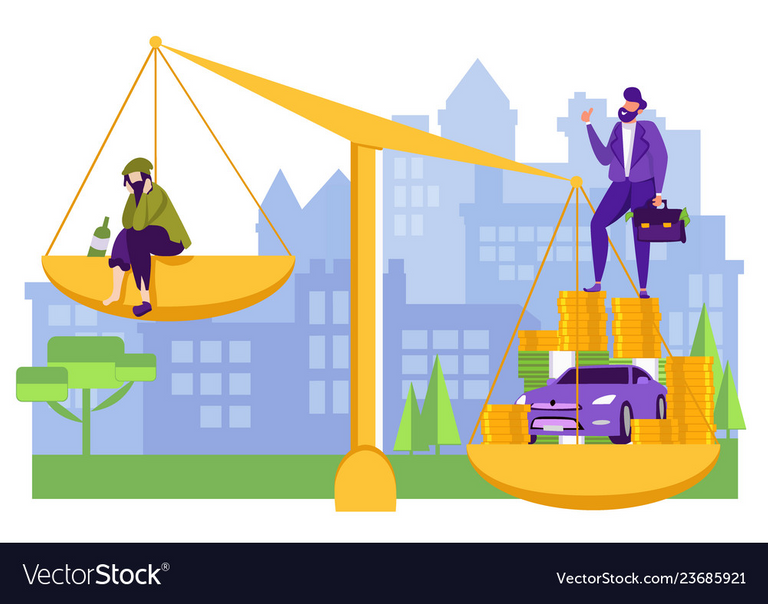 source
Blogging on a cryptocurrency-powered platform like Hive, Steem, Uptrennd, Ox and many more coming must first of all be seen as a business opportunity if one must create some financial value from it. This post is aimed at highlighting and discussions some pitfalls, which if avoided, any user can grow rich here by blogging and curating here. I have elucidated six of those pitfalls as follows:
Lack of Financial Education
Inherited perception of Work Concept
Physical and Mental Laziness
Lack of Patience and inability to delay gratifications
"I'm very busy" mentality
Procrastination
Note that these pitfalls also apply for other business. Also note that all funds I have invested in Hive and related tokens were all earned from content creation. Let's discuss the points in details.
1. Lack of Financial Education
Many are failing to be rich here and other business opportunities because they simply lack financial education. Many have neglected the patience needed for learning. It becomes more difficult for a blockchain project like this which is replete in documentation and training modules. Many quickly give up creating contents on this platform because they have not been trained on the rudiments of success here. This therefore creates the demand for an organized and funded mentorship.
2. Inherited perception of Work Concept
Some people have been laddened with the idea that "work" must be "hard". Some are too quick to snap "how would one make money by just creating contents?". Many people have inherited this wring mentality from their social and cultural backgrounds thereby denying themselves of unique opportunities for earnings.
3. Physical and Mental Laziness
This pitfall is very common in some countries whee people have been made to look up to government alone for their sustenance. Some people are so weak physically that they can't spend some tangible minutes to create a content. Some have the mental weakness of "thinking" , thereby missing out of a creative world. However, I make bold to say that creativity is not sophisticated and not costly. All that is required is a relaxed mind that is solution-seeking.
4. Lack of Patience and inability to delay gratifications
Every investment needs time to grow. SO is content creation business and curation. Blogging and curating on a crypto-powered blockchain like Hive is not a ponzi and get-rich-quick scheme. There must be an understanding of "organic growth". Hive Power cannot grow altogether to give a $1 vote in one week. It requires some patience to follow through the growth process. This patience is also needed to be able to delay instant gratifications which push new users of even less than 50 HP to power down their earnings.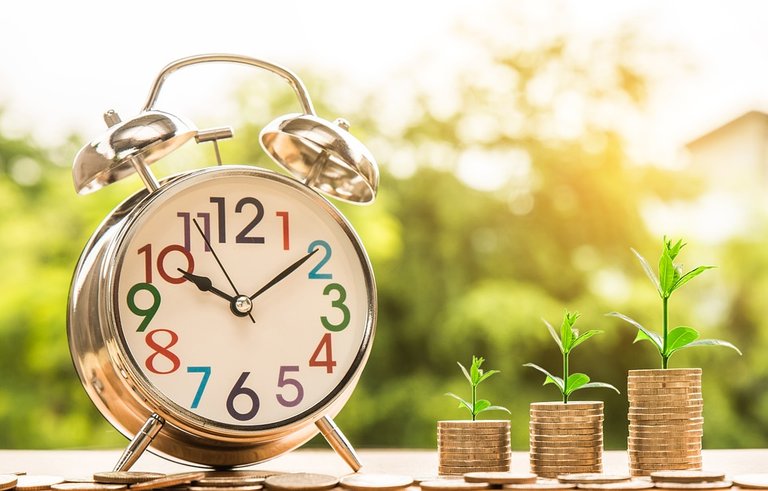 source
5. "I'm very busy" mentality
I could remember some time when I spoke to an unemployed graduate about creating contents on Hive and all I got was that "he's busy". Further questioning revealed that he was busy busy scavenging the internet and post offices for job advertorials. Busyness should always bring forth a result of a "busy account", if not, either there's something wrong with the work or something wrong with the worker. However, employees are most likely to fall a prey here when they have to work from 8 to 5 for their boss. I know how much coins I miss out each day I get so busy that I can't make a post.
6. Procrastination
I've been caught-up in this net for several times. Every investment is a function of time. I can remember some time ago when I was contemplating to buy into a new token, I told myself to wait a little further to assess the risk the more, and lo, the price shifted from $0.01 to $0.035 which became so costly for me to invest. Everyone who aspires to be rich must be ready to act in time and ensure to attend to daily tasks as at when due.
---
I would be glad to share thoughts with you on what are the pitfalls to getting rich on a crypto-powered blogging platform like Hive. Let's maximize the comments section of this blog post.