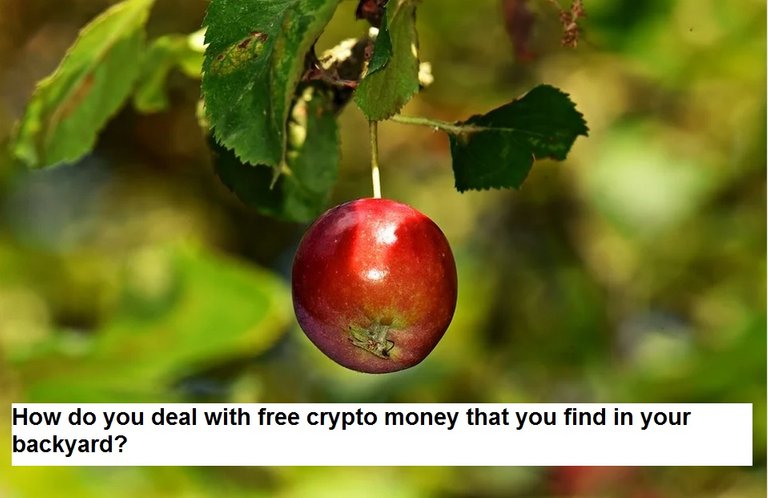 source
So many times we are too busy looking at the opportunities at a distance or dealing with deadlines or chasing opportunities that are distant that we simply over look and fail to avail of easy opportunities that are right in front.
(In case you want to go directly to the free money opportunity scroll to the bottom of the page)
This is an observation from the pre-pandemic times and today the work situation is more grim and uncertain.
There is a state of flux and fluidity all around. Businesses are slowing down, work productivity is much lower and if you are not in a job and self employed the situation is even more difficult.
As compared to the real world there may still be a few opportunities in the virtual world and that of the crypto space. This being the case as we can do a lot of these tasks, projects, Gigs and some airdrops right from where we are without having to go out and risking ourselves exposing to the virus.
Once in a while there is a chance for some easy cherry picking or making some easy honest money in the process however we are simply not receptive to the opportunity.
We may be looking for work elsewhere or involved in some less productive work.
I am not preaching
I have been facing this many a times.
Perhaps the reasons for this are
Taking too much work on oneself
One has to understand our physical limitations. It is important to take frequent breaks to regain focus. However we at times ignore the signs of stress and over exert ourselves.
Take the monkey of stress off your back.
This is very important in stressful environments and as a result often fatigue sets in. This causes lack of focus and lowering of productivity.
It is important to take stock of the situation
Re calibrate targets keeping our changed working condition and reduced efficiency.
Try to preserve some energy
By this I mean both physical and mental. So avoid being burnt out and exhausted at work.
Invest the energy in yourself
This is by way of relaxing a bit more and trying to get some new skills.
People in the crypto and online working space may be slightly in a better situation for them ...
There is a need for keep looking for opportunities online.
I would keep posting about any useful money making/ earning opportunity over here.
So that you can have some extra money in your hands.
Today's opportunity is about Blurt
At the time the Hive blockchain was born there were 2 more projects that evolved out of forking of the parent chain. One of them was Blurt.
As Blurt was created as a result of the parent chain the same way Hive came into being resulted in the eligible users getting some Blurt tokens.
So if you had some steem in your steem wallet at the time of the hadfork you would automatically be getting some free Blurt.
Here is how to claim your free Blurt tokens
-Login to your Blurt wallet
This requires your username and posting key.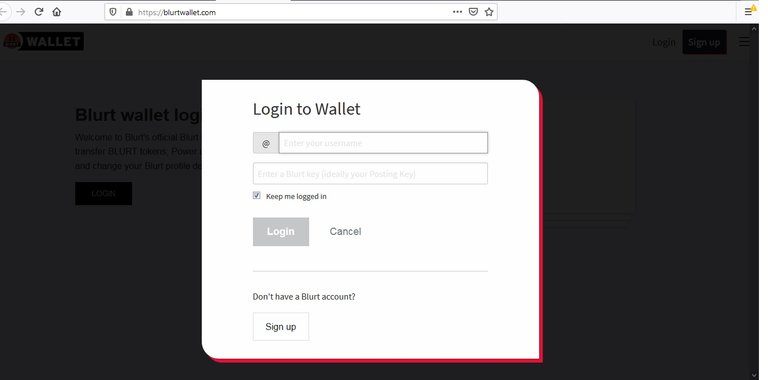 The wallet dashboard would list your available liquid Blurt tokens and the Blurt power.
To convert the Blurt to other crypto you would need an account here
You can register with email and password of your choice and it does not require a KYC as of now.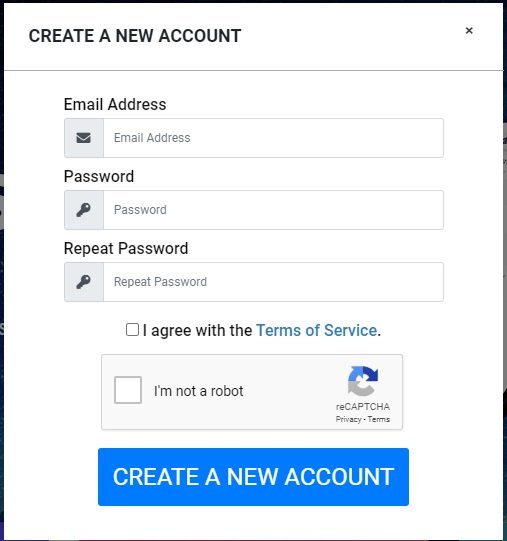 Confirm the email and you can login to your trading account to trade.
Once logged in under the wallet section (this is the default view on a laptop/desktop) scroll down the page to the bottom till you find Blurt token listed.


Click the marked area to open the recipient address and memo

Note the address and memo. Memo would be unique for each user so if you use a wrong memo you may end up losing your tokens.
Go back to your Blurt wallet dashboard. Click the downword arrow next to the balance and you get the menu displying tranfer. Click on it

-Fill the recipient address and memo that you got from your trading account over here.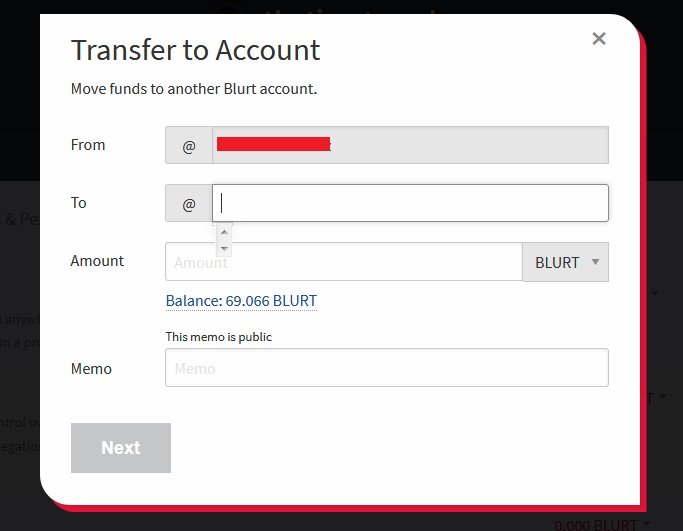 Send this amount it would prompt you for your active key. Use it to complete the transaction.
Shortly you would receive the tokens in your trading exchange wallet.
From there you can trade them for BTC
Currently you can change your Blurt to BTC
As few people know about this the token is still in a state of price discovery and was about 1000 satoshi a piece yesterday and at 310 satoshi a short while back.
You can send your Blurt from the wallet to the exchange and trade it to BTC.
Ensure that you include the text memo that you find inside the exchange Blurt wallet address without the correct memo you may lose your Blurts.
So this is like free crypto money in your backyard what you do with it is entirely your choice.
Disclaimer : This post is not financial advice. Do your own research and due diligence before making an investment.
If you are interested in earning some extra income
Easy free Crypto money site method even grandma can do
Or wanna try your luck?
Win a lambo Get free crypto or More?
As a long term supporter of project hope I am sharing 25% of the earning of this
post with @ph-fund that helps sustain the community economy