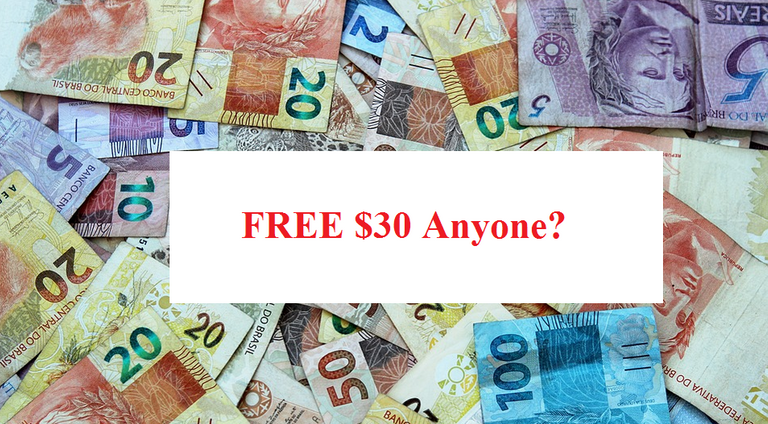 We live in troubled times. Most of us are having to stay at home and there are reduced opportunities to get employed /work from home and if you are a freelancer or working in an industry like travel & tourism you are obviously hit hard.
I cannot think of any person who would not be hit by the current crisis.
So I am attempting to research and try to find genuine opportunities to earn money. The idea is to share genuine opportunities, support projects and may help people make some money in the process.
I am looking at diversification and investment as a mode of supporting our incomes.
Here is a current promising opportunity that I have spotted. It is a company based in Austria and has a solid management and a robust standing in the fintech industry.
If you are reading this post just for the $30 then here is the link register and complete the steps.
If you want to know why you should not be leaving this money on the table then read on.
#1 This is free money to trade and withdraw for a limited time so take it before someone else does.
#2 Morpher gives you the opportunity to invest and earn from anywhere from the world
#3 Free money as an airdrop is good but the opportunity to invest an earn with a ticket size of $1 is even better
#4 It is said do not keep all eggs in one basket and so with Morpher you can invest in both stocks as well as crypto.
#5 # The opportunity to short any market
In markets prices do not always go up but instead they sometimes fall too.
So with morpher it is possible to hedge and make a profit in a falling market as well.
#6 Make small investments like a SIP to build a portfolio of your favorite stocks .
The good part is you can invest with as little as $1
7 One place many trades
Though one interface you can trade and invest in Stocks, Cypto as well as forex.
8 Trade with zero fee !
Morpher lets you trade with zero fee and offers great liquidity.
Make money on holidays
You can invest & trade even on weekends and make your money work for you when you rest.
9 Paper Trading
Currently there is an opportunity to test your trading strategies without risking actual money.
10 Benefit from the current airdrop
The airdrop started a short while back and is a limited opportunity so claim is before it is gone.

I support #projecthope and 20% earning of this post goes to project hope
@reinaldoverdu,
@futurekr,
@ben-edom,
@ritxi,
@jadams2k18,
@culgin,
@samminator,
@ajewa,
@mojubare,
@tomlee,
@blockchainfo,
@machnbirdsparo,
@gandhibaba,
@chireerocks,
@henry-9ja,
@ojerinde,
@cryptolohy7,
@achim03,
@honarparvar,
@forykw,
@solarwarrior,
@frederickbangs,
@josediccus,
@lanzjoseg,
@focusnow,
@oluwatobilob,
@carlos84,
@vlemon,
@fucho80,
@edgarare1,
@pedrobrito2004,
@phgnomo,
@eni-ola,
@hardaeborla,
@juanmolina,
@flash07,
@gbenga,
@awah,
@carlos84,
@omo-ope
#projecthope