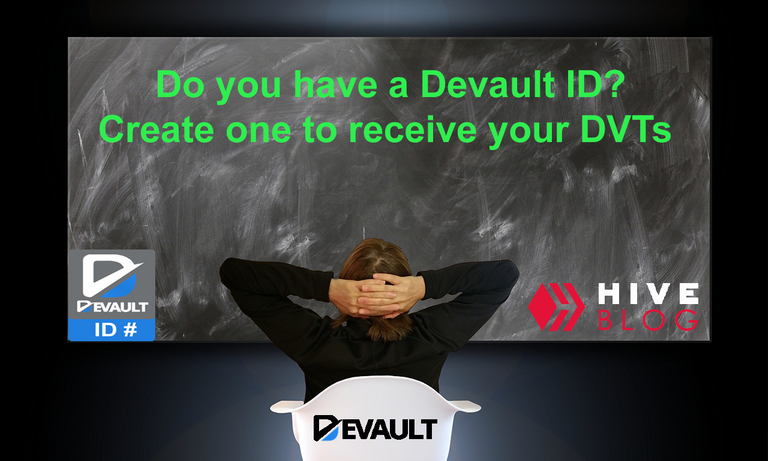 Source: Image from Pixabay with modifications.

What is an ID in the DeVault blockchain?
---
In traditional blockchains, we have become familiar by using wallet addresses that consist of an alphanumeric combination to receive or send cryptocurrencies. For example, my bitcoin wallet is 1EjhXNiXtJECKnGER5WkskmL9ygmgCPvwU. Every time you are going to get paid for a product or a service, you will have to look for your 34-digit bitcoin address because it would be complicated to memorize it.
The DeVault developers have implemented a method to associate a DeVault ID with our DeVault addresses such as those we have on social networks like @ritch (my Hive wallet), @ritch#6321 (my discord username), etc. By using an ID is more practical when making transfers between users in the same blockchain.
In this publication, we will see how to install the Delight wallet and create a DeVault ID. As a result, my DeVault ID is ritch#172653.
What do I need to create my DeVault ID?
---
1. Install the DeLight wallet on your computer, you can download it from the official devault site.
2. Have at least 6 DVTs to send to your Delight wallet and register the DeVault ID for which you will be charged 2 DVTs. You can get some free coins from the DeVault discord server or comment on this post with a DeVault address in order to get $DVTs sent to you.
Process for creating a DeVault ID
---
Step 1. Click on the tab Receive in the Delight wallet and click on the button ID# at the end of the DeVault ID option.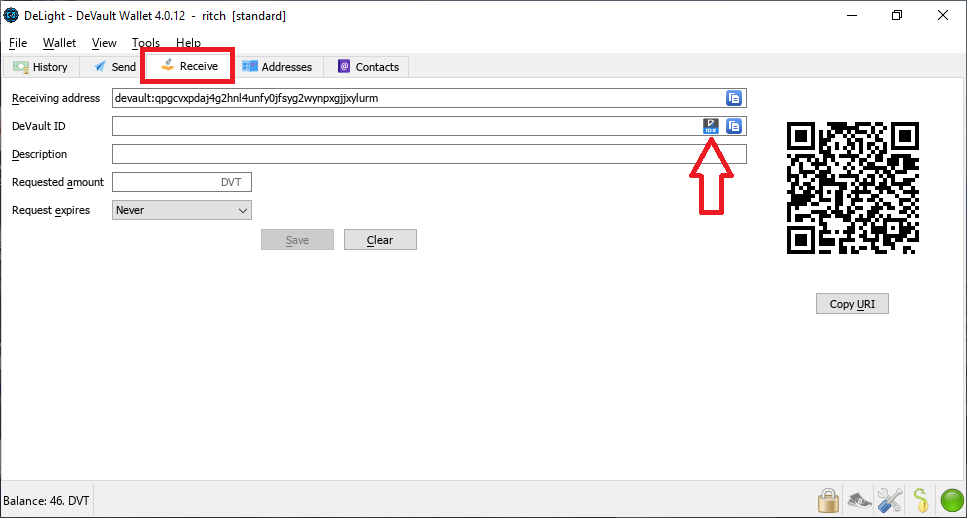 Step 2. Specify your DeVault ID for future transactions. It is possible to create an ID of up to 99 characters, and it costs 2 DVT to broadcast it in the blockchain. Click continue in the next window that appears to confirm the transaction.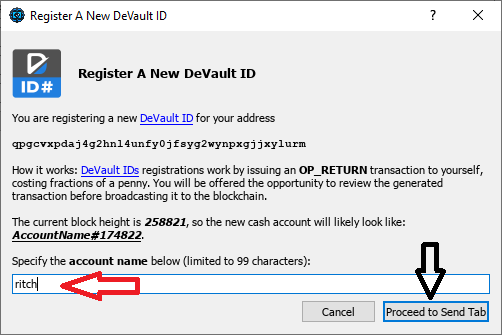 Step 3. The window will appear in the tab Send. Click on send, put our wallet password, and click on OK. Note: It is necessary to have at least 2 DVTs in that wallet to register our DeVault ID. Finally, you will see a confirmation of the registration of your DeVault ID.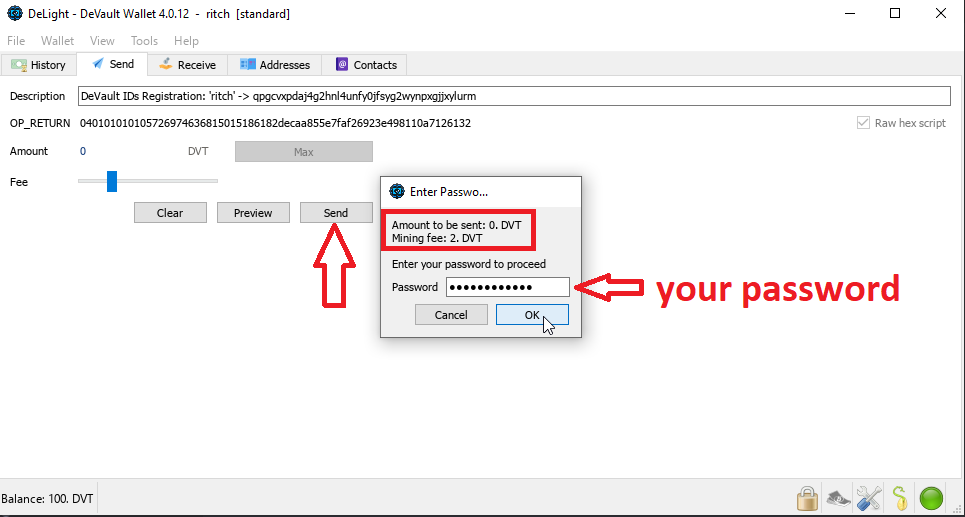 You can check your DeVault ID in the Receive tab as shown below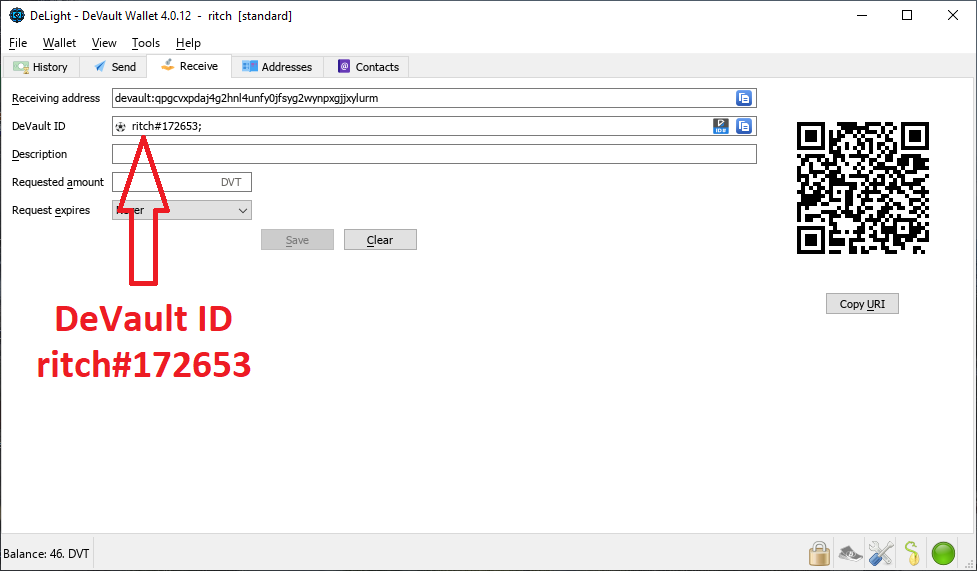 Gif Tutorial to install your Delight wallet and create a DeVault ID
---
Below is the installation of the Delight wallet for Windows 10 and the process of creating a DeVault ID. Also, the gif shows how to add a friend's ID to our address book, as well as the procedure to transfer $DVTs by using an ID.
If you have any questions, let me know in this publication. The first 20 users to comment on this post with their DeVault ID will receive 100 $DVT. If you want to learn more about the DeVault project, I invite you to follow them on their social networks:
Official website: http://www.devault.cc
Discord: https://discord.com/invite/JnRZ7BB
Hive: https://peakd.com/@devault


Kind regards,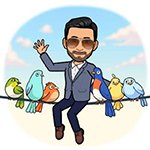 @ritch
Founder of the Alebrijes Community and Co-founder of Hive México
My DeVault ID: ritch#172653; ⚽
If you want to know more about the DeVault blockchain I invite you to read my two previous posts:
What is Devault and the benefits of investing in DVT?
Learn How to Create a Devault Wallet Step by Step
---
---
[Español]
---
---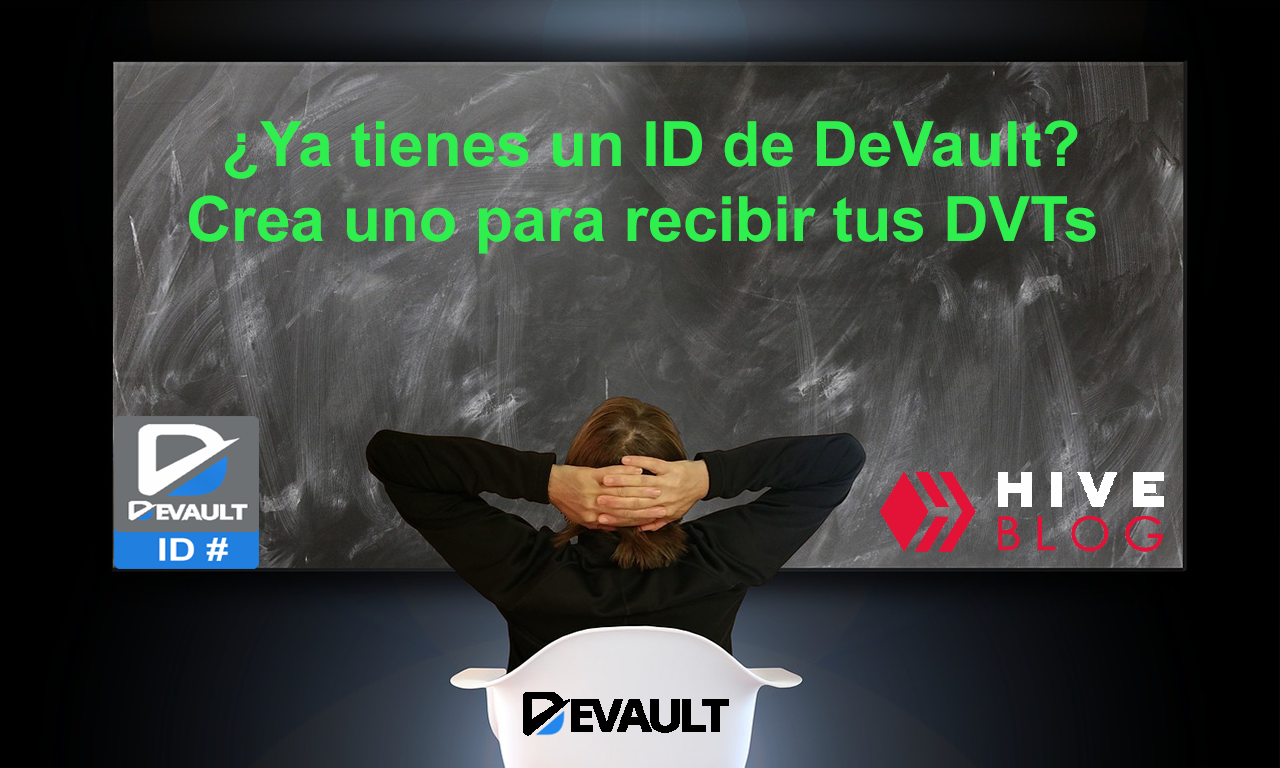 Fuente: Imagen extraída de Pixabay con modificaciones.

¿Qué es un ID en la blockchain de DeVault?
---
En las cadenas de bloques tradicionales nos hemos acostumbrado a tener direcciones de monederos que son una combinación alfanumérica para recibir o enviar criptomonedas. Por ejemplo, mi monedero bitcoin es 1EjhXNiXtJECKnGER5WkskmL9ygmgCPvwU. Por lo que cada vez que te van a pagar algo tendrás que buscar tu dirección de bitcoin de 34 dígitos, porque sería complicado memorizarla.
Los desarrolladores de DeVault han implementado un método para asociar un ID con nuestras direcciones de DeVault tal como los que tenemos en las redes sociales tales como @ritch (mi monedero de Hive), @ritch#6321 (mi nombre de usuario en discord), etc. Usar un ID es más practico al momento de realizar transferencias entre usuarios de la misma cadena de bloques.
En esta publicación veremos cómo instalar el monedero Delight y como crear un ID de DeVault. Como resultado Mi ID de DeVault es ritch#172653.
¿Qué necesito para crear mi ID de DeVault?
---
1. Instalar el Delight: en tu computadora. El cual puedes descargar en el sitio oficial de DeVault.
2. Contar con al menos 6 DVTs para enviar a tu monedero Delight y poder registrar el ID de DeVault por el cual se te hará un cobro de 2 DVTs. Puedes conseguir algunas monedas gratis en el servidor de discord de DeVault o comentando esta publicación con una dirección DeVault para enviarte $DVTs.


Proceso para crear el ID de DeVault
---
Paso 1. Dar clic en la pestaña Receive en el monedero Delight y dar clic en el botón ID# que se encuentra al final de la opción DeVault ID.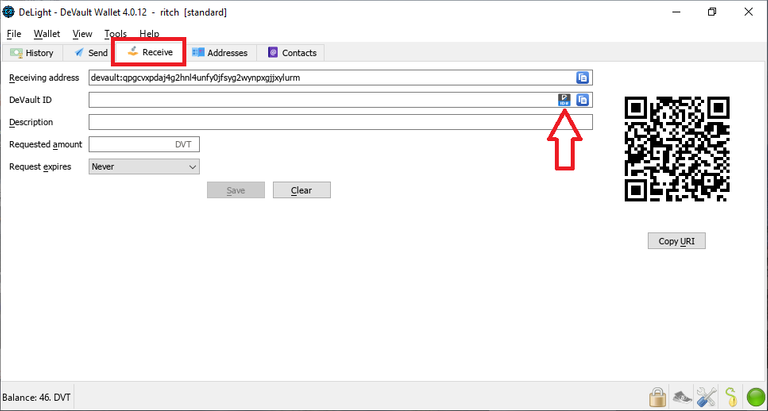 Paso 2. Define el nombre del ID en DeVault que deseas utilizar para futuras transacciones. Es posible crear un ID de hasta 99 caracteres y cuesta 2 DVT su registro en la cadena de bloques. Le damos en continuar en la siguiente ventana que nos aparezca para confirmar la transacción.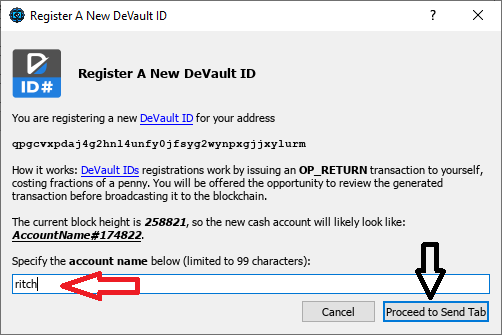 Paso 3. Nos aparecerá la ventana en la pestaña Send. Dar clic en el botón Send, proporcionar nuestra contraseña del monedero y dar clic en la opción OK. Nota: Es necesario contar con al menos 2 DVT en ese monedero para poder registrar nuestro ID de DeVault. Finalmente, nos aparecerá la confirmación del registro de nuestro ID de DeVault.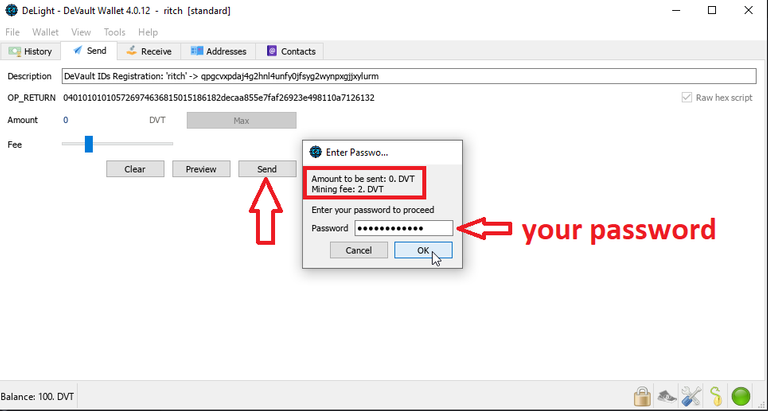 Es posible consultar nuestro ID de DeVault en la pestaña Receive como se muestra a continuación: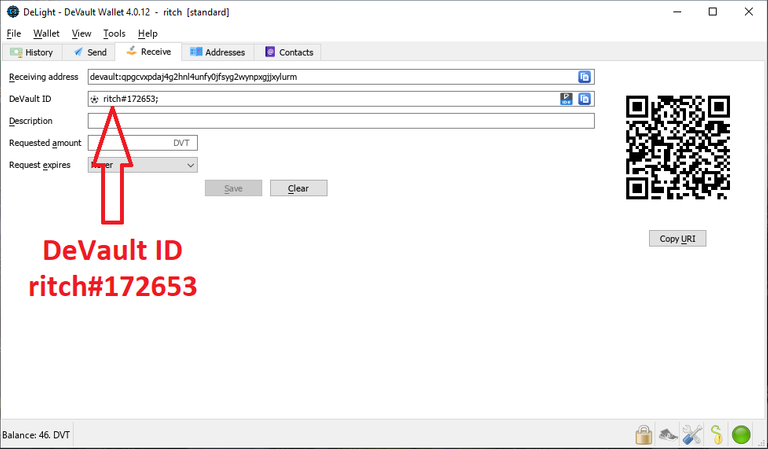 Tutorial Gif para instalar tu monedero Delight y crear un ID de DeVault
---
A continuación, se muestra la instalación del monedero Delight para Windows 10 y el proceso de creación de un ID de DeVault. Además, en el gif se muestra como agregar un ID de un amigo a nuestra libreta de direcciones, así como el procedimiento para transferirle $DVTs.
Si te quedo alguna duda coméntame en esta publicación. Los primeros 20 usuarios en comentar esta publicación con su ID de DeVault recibirán 100 $DVT. Si deseas aprender más sobre el proyecto DeVault te invito a seguirlos en sus redes sociales:
Página oficial: http://www.devault.cc
Discord: https://discord.com/invite/JnRZ7BB
Hive: https://peakd.com/@devault


Saludos cordiales,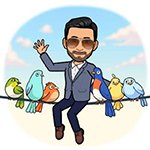 @ritch
Fundador de la Comunidad Alebrijes y Co-fundador de Hive México
Si deseas conocer más sobre la blockchain DeVault te invito a leer mis dos posts anteriores:
¿Qué es Devault y los beneficios de invertir en DVT?
Aprenda cómo crear un monedero Devault paso a paso