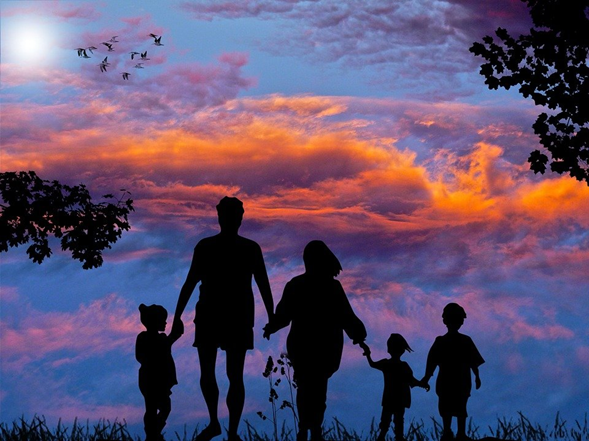 Source
Greetings again my dear friends of the community of Project.hope, hoping that everyone is well and in the company of their families, this last expression I will take into account to develop the issue raised in this article, in my opinion one of the best aspects that characterizes a particular family group is the learning obtained in terms of permanent coexistence with our loved ones.
Actually, a few hours before saying goodbye to this year 2020, I wanted to highlight the great sentimental value that unites us human beings towards our loved ones in spite of being at a very long distance. Personally, there are many relatives and friends who are outside my country Venezuela in search of a new horizon, it is very difficult not to miss each loved one who used to share with all of us in these times, however, in spite of the fact that many of them have had a hard task, they are in a permanent battle to subsist and also to be able to help economically those they left behind.
Generally, the happiest or saddest moments are spent by the side of our relatives, laughing, crying and even arguing with them, but above all sharing any kind of circumstance. Many of you will be away from your loved ones for a certain reason, however, due to living together with all of them years ago, you have already impregnated such feelings of affinity, this makes it so that even though sometimes we are separated from our family or relatives, in our minds and hearts they will always be present.
According to the above we can say or assure that when a feeling (emotion) of any kind is lodged in our mind and heart we can hardly get it out of this place, this can sometimes be in the negative aspect, but generally, the love towards our parents and siblings or other relatives has positive aspects in our minds and hearts, and with it such positive feelings make that our loved ones are constantly our motivation to succeed in spite of being far away from them.
This feeling can be experienced by people from any part of the world, that is to say, from any nationality. As a Venezuelan, I can testify to the above, and I believe that many of my fellow countrymen who can read these words will know what I am talking about, and that they have decided to go far away in order to help their loved ones who remain in their country, which is not an easy task, but they have their loved ones as a source of inspiration.
To all of them I dedicate these words and may God light their way, and may the situation in our country soon change so that they can be closer to us since that is invaluable, may they have a happy new year and may the coming year 2021 be one of great stability in all senses.
Until another opportunity my dear and appreciated friends, especially the members of the great family of @Project.hope, may the coming year be wonderful for all of us, many successes for all of us and many blessings.