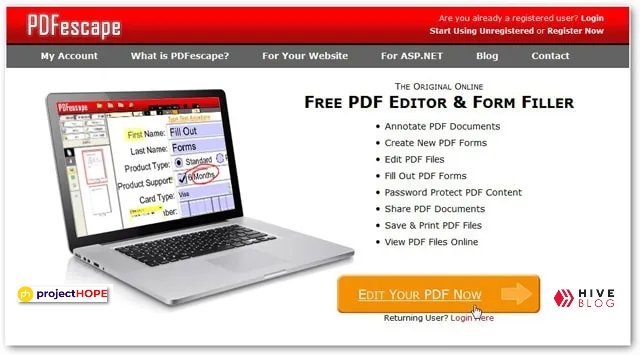 How many times has it happened to you that you find an error in a PDF file, how many times have you wanted to change something simple like a date in a PDF file, but have not been able to because the characteristic of a PDF file is that it cannot be modified, I think It is the main reason why many take their files to PDF, well my friends here is a tool that can help you, I will talk about PDF escape.
---
You can cut, adjust, delete pages from your PDF document, you can also add images, text, add links, encrypt and sign documents using a skanner; to some extent we can say that it is a design program.

It is a useful tool for some cases, if you have been looking for a free way to modify a PDF file this is your opportunity to try it without downloads and totally free, I think that the creators of this type of software usually wait for many people to start using it and then put a paid version and monetize your product, so don't wait too long to try it.
Thank's for read
---
---